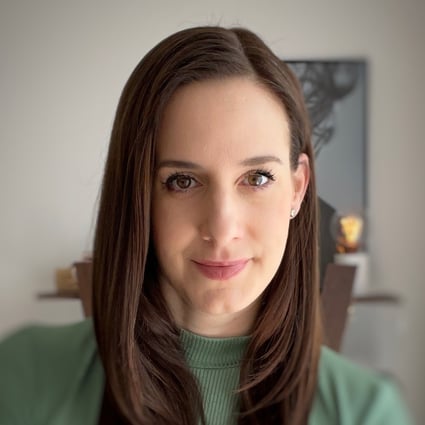 Kata Török-Pál
Project Manager
Location
Budapest, Hungary
Toptal Member Since
February 8, 2022
Kata is a strategic thinker with a robust hands-on approach to any projects she works on. She has 10+ years of experience in digital product and project management, consulting for O2, Disney, Nespresso, Mercedes Benz, Raiffeisen Bank, and GE Money. She is passionate about using the latest technologies to enhance customer journeys and maximize revenue. Kata's been a servant leader for international, cross-functional teams driven by a genuine love for mentorship and continuous improvement.
Project Highlights
AI-powered Messaging Platform
Launched an AI messaging platform, Perfect Chat, that helps contact centres increase efficiency and reduce the demand for human resources.
Phygital Food Delivery System
Launched a phygital—physical and digital—food delivery and catering system with mobile apps and smart vending machines.
Work Experience
2021 - PRESENT
Digital Strategist
Freelance
Led the discovery process and created product strategies for several successful digital products.
Owned the product backlog and coordinated the development team creating web platforms, mobile apps, SaaS, and custom software solutions.
Consulted clients on optimizing eCommerce customer journeys and online funnels to maximize conversion, increasing online conversion by at least 40% in three months.
Created "phygital" product strategies and customer journeys combining physical and digital environments for better customer experience and increased revenue.
Developed product marketing strategies, including search engine optimization, social media, and content strategy, and provided communication strategy consultancy services.
2022 - 2023
Head of Digital Capabilities
Yettel Hungary
Led the product strategy for digital channels in a team of 12, handling the development and performance of the Yettel webshop and the self-care and mobile apps, all of which are visited by several hundred users monthly.
Supported Yettel's digital transformation program with a team of four colleagues, translating and upgrading user journeys for a new IT stack.
Managed the development of several web and mobile applications, focusing on customer experience, online conversion, and future-proof technology.
2015 - 2022
Head of Client Services
Support Services Group
Led the product development within a 5-people team. Launched a wide range of successful digital products, such as web platforms, mobile apps, custom software, and SaaS, focusing on improving customer experience and maximizing revenue.
Handled the project and account management within a team of 12 elements. Implemented and continuously improved business processes and digitalization programs. Provided consulting services for various clients, including fintech and eCommerce.
Nurtured and grew key accounts by building valuable relationships with C-level decision-makers. Represented the company at several industry conferences by giving talks about new technologies.
Coordinated complex programs with a diverse range of stakeholders, including business decision-makers, tech teams, UX designers, and marketing and legal staff, within different organizational contexts.
2014 - 2015
Digital Product and Project Manager
Support Services Group
Managed digital product development with a particular focus on continuous discovery. Led several fruitful design thinking workshops that led to successful product launches.
Took end-to-end responsibility for digital programs, including owning the budget and timeline with Agile and Waterfall methodologies, focusing on improving customer experience and maximizing online conversion.
Coordinated both in-house and third-party providers' cross-functional teams, including IT development, design, account management, and marketing professionals.
2011 - 2013
Retail Specialist
Telefónica
Improved walk-in offices' sales and customer care processes by evaluating customer funnels and eliminating pain points.
Trained the in-store staff about the company's new telecommunication products and services.
Participated in the business process development by providing insight into in-store customer journeys.
Project History
AI-powered Messaging Platform
http://www.perfectchat.com
Launched an AI messaging platform, Perfect Chat, that helps contact centres increase efficiency and reduce the demand for human resources.
I led the product discovery and development of the platform that combines machine learning with human interaction. The solution automates at least 40% of customer contacts and enables customer support teams to focus on more complex customer issues. I was responsible for validating the product-market fit, scoping and building the minimum viable product, and optimizing the platform based on customer insights. I coordinated the work of a 20-people cross-functional team, including product and account managers, designers, data analysts, and developers. I also managed the whole project development, including the budget, stakeholder engagement, and backlog prioritization.

Perfect Chat consists of a cloud-based back-end database with unique machine learning capabilities and a web-based user interface for contact center agents. The product is deployed and used by several insurance companies and government organizations with millions of end-users.
Online Funnel Optimization for the Financial Sector
Designed, built, and optimized the online customer acquisition process for a bank's private loan product portfolio, including websites and customer touchpoints.
The project included building the product web pages, setting up and evaluating web analytics, and fine-tuning the UX and UI for maximum conversion and customer satisfaction. I managed a 20+ cross-functional team of product managers, web designers, marketers, data scientists, and developers to complete the project.

My responsibilities included facilitating product discovery, planning and conducting scrum sprints, evaluating customer insights, and coordinating the project work from ideation to launch. I was also responsible for managing the budget and providing reports to the project sponsors. I acted as a consultant, coaching the team on Agile processes and sharing best practices for conversion optimization.

I managed to increase the online conversion of the product portfolio by 78% on average, with a few products more than doubling their conversion rate.
SaaS Implementation for Internet Bank with APIs
Integrated a SaaS customer engagement solution into an internet bank's authenticated environment.
I managed the API integration of Liveperson Conversational AI into the internet bank's web, iOS, and Android apps. The messaging solution is available for authenticated customers with the OAuth 2.0 protocol. Bank employees can access the platform via single sign-on (SSO), which was also handled by my team.

I coordinated a 30-people cross-functional team of web developers, designers, legal, IT security, and marketing professionals. I was also responsible for the budget, change management, and project schedule that has launched successfully on time.
Phygital Food Delivery System
http://www.fruccolabird.hu
Launched a phygital—physical and digital—food delivery and catering system with mobile apps and smart vending machines.
Fruccola Bird is an innovative food delivery system that combines the physical and digital customer experience to adapt to the changed lifestyle of working professionals during the pandemic. The system includes native iOS and Android apps, checkout-less, Grab&Go vending machines, and a cloud-based admin system.

I handled the solution's product discovery, process improvement, and product development. I also managed a team of developers, designers, and digital marketers and was responsible for the product backlog, stakeholder management, and communication strategy. The product has been operating successfully for two years, with a launch date during the pandemic.
Multi-channel, Multilingual Customer Support During the Pandemic
Launched a multi-channel customer support for a major streaming service, including contact center technology and 350 multilingual agents.
I coordinated the customer support team's design, launch, and operations during the COVID-19 pandemic.

The project included:
• Setting up a remote contact center infrastructure with phone, email, and chat technology and single sign-on authentication
• Coordinating the recruitment and training of 350 agents for the contact center available in six languages
• Managing the supervisor team of 20 elements and stakeholders from the client's side
• Creating and conveying daily and weekly operational reports and monthly business reviews
• Managing the budget, invoicing, change requests, and various deadlines

I successfully launched the project in the first weeks of pandemic-induced lock-down with an 87% customer satisfaction rate.
Certifications
OCTOBER 2021 - PRESENT
Google Cloud Digital Leader
Google, via Coursera
MARCH 2021 - PRESENT
Professional Scrum Product Owner I (PSPO I)
Scrum.org
OCTOBER 2020 - PRESENT
Project Management Professional (PMP)
Project Management Institute (PMI)
MARCH 2020 - PRESENT
Social Media Certification
Hootsuite Academy