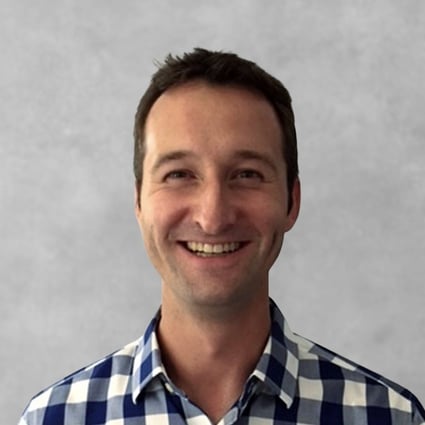 Chris Ciesielski
Designer
Location
La Grange, IL, United States
Toptal Member Since
June 16, 2017
Chris is a UI/UX designer with a wide breadth of experience in designing, researching, and testing enterprise-level applications. With ten years of freelance experience delivering projects for customers big and small, he is perfectly comfortable with all aspects of design, from speaking with customers to designing wireframes, and tweaking code.
Work Experience
2019 - PRESENT
Sr. Product Designer
Clearcover
Full stack designer dedicated to the internal policy administration system team that is used to issue and edit auto policies.
Supported the external-facing Agent portal where agents can quote and bind policies on a customer's behalf.
Interfaced with product management, engineering leads, QA leads and developers on a daily basis. Attended all scrum ceremonies.
Helped prioritize road map features and enhancements with product and engineering leadership.
Leveraged quantitative user data from our app to help identify current pain points across the user experience.
Technologies: Sketch, InVision, Figma, Usertesting.com
2017 - 2019
Senior Experience Designer
Arity
Served as a dedicated senior UX architect on Arity's cloud-compute and cloud-storage platform teams, including Arity's SDK, data flow, and API intelligence teams.
Delivered user journey maps, personas, user stories, static and clickable prototypes (Sketch or InVision), and user research finding reports.
Facilitated ideation (LUMA methods), contextual inquiry, industry-specific competitive research, and user testing sessions.
Led the design for Arity's Driving Engine SDK releases (iOS and Android). Most UX deliverables for the SDK included callback diagrams, release notes, implementation and technical guides, and UX/UI recommendations.
Co-led Arity's pattern library team using atomic design methodology.
Technologies: Telematics, Postman, Apigee, Hadoop, Big Data
General Electric
Led UX research efforts for global HR platforms. Conducted both qualitative and quantitative research in remote and in-person settings.
Owned a variety of research goals including requirement gathering, assumption validation, and user testing of rapid prototypes.
Worked comfortably on Waterfall, Agile, and Lean development methodologies with onsite and remote teams.
Produce user journey maps, user personas, UI mockups (desktop and mobile screens), visual style guides, and research findings reports with recommendations.
Worked and designed proficiently in responsive HTML, iOS, and Android environments.
Technologies: Usability, Optimal Workshop, InVision, Sketch
GE Capital
Managed four mid-career employees and mentored two junior UX designers.
Defined creative direction and overall project deliverables.
Interfaced with project stakeholders and executives to get buy-in and sign-offs on design direction.
Conducted the team's performance reviews, annual salary planning, and bonus reviews.
Managed project budgets ranging from $250,000 to $5 million.
Technologies: Adobe Illustrator, Adobe Photoshop, Axure
2012 - 2013
Interaction Designer
GE Capital
Gathered contextual and virtual research to accurately develop user personas and user flow diagrams.
Created storyboards, usability studies, wireframes, prototypes, and mind maps to improve information architecture.
Produced color comps, mood boards, iconography, and infographics to promote visual design choices.
Collaborated with onshore and offshore development teams regarding UI testing, code compliance, and responsive layouts.
Served as a project manager on both big and small project teams, comfortably pitching to executive stakeholders.
Technologies: Microsoft Word, Basalmiq, Adobe Illustrator, Adobe Photoshop, Axure
2005 - 2012
Lead Designer Interactive Media
Galley Creative Group
Designed websites adhering to existing or new branding standards.
Developed websites using WordPress, Joomla, Drupal, PHP, HTML, and CSS.
Created and maintained Google AdWord campaigns through metatags/keywords and Google Webmaster Tools.
Designed print collateral that supported digital campaigns and marketing events.
Pitched projects at local, county, state, and federal levels as design lead to secure new projects & contracts.
Technologies: Google Webmaster Tools, Google Analytics, Google AdWords, Adobe InDesign, Adobe Photoshop, Magento, Drupal, WordPress
Education
2009 - 2011
Master's Degree in Historic Preservation - Applied Sciences
School of the Art Institute of Chicago - Chicago, Illinois
1999 - 2003
Bachelor's Degree in Graphic Design
Maryland Institute College of Art - Baltimore, Maryland
Certifications
MAY 2018 - PRESENT
LUMA Certified Practitioner
LUMA