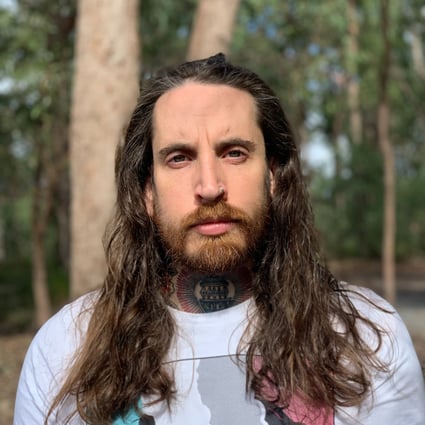 Mike Dean
Designer
Location
Brisbane, Queensland, Australia
Toptal Member Since
August 19, 2020
Mike is a highly experienced product designer with a focus on innovation. He can take a flash of an idea from concept to a market-ready product. He has a wealth of experience in many sectors, especially within sports tech and betting. He's collaborated with large global brands and small startups, including Booking.com, Sky Sports and News, Fanatics, and the UFC. Mike has produced work for some incredible brands, including Nokia, Microsoft, Disney, Hugo Boss, Turner Sports, and Reebok.
Work Experience
SGX Pty Ltd
Started my own consultancy that offers design and research services to a range of industries, including sports technology, media, betting, eCommerce, and fintech.
Worked with Fanatics.com on their proposition and entry into the sports betting market. Researched and created mock-ups for a range of new features.
Collaborated with Sky Bet in the UK to help them design simple, high-impact betting experiences across Sky Sports products. These included dynamic bet boosts and live betting opportunities.
Designed a range of customizable experiences for Oddschecker US used by the NFL, NY Nets, MLB, Bleacher Report, and the Yes Network.
Collaborated with Oddschecker UK and Europe to design a range of odds comparison experiences for media companies to use on their sites.
Founded AI Bets that offers lightweight, easily implemented, AI-powered betting engagement experiences.
Technologies: Figma, Sports, Gambling, iOS UI Design, iOS UX Design
2022 - 2022
Design Consultant
CarbonPay
Worked directly with the CEO of CarbonPay, an automatic climate action for business and personal spending that helps offset businesses emissions or personal carbon footprints every time they tap, click, or swipe.
Conducted a full UX audit of the business platform to identify key areas for quick, high-impact improvements. These areas included a range of problems, from user flows to small UI issues.
Designed solutions to the areas highlighted in the audit and worked with the technology team to implement them. This included a design toolkit to enable as much reuse of elements as possible.
Cooperated with the team to identify and design future improvements, including a consumer-facing mobile app.
Designed a dashboard to allow the user to have an overview of their account finances, add new cardholders, and manage cards.
Designed an impact dashboard to allow the user to track how much CO2 their company purchases are creating and how much CO2 they are offsetting by using CarbonPay.
Technologies: Figma
2022 - 2022
Design Consultant
MVP Tech
Designed an AI-driven platform that allows media companies to identify, sell, and place advertising within feature-length video content. For example, a localized 2D ad on a billboard or a 3D product on a restaurant table.
Designed the product from the ground up, including onboarding across multiple privilege levels and client onboarding. This included detailed flows across admins, editors, ad managers, and clients.
Created an easy way to manage the project, video, and advertising libraries at scale.
Designed a simple to understand but detailed dashboard so that users can easily understand the status of their projects, identify new opportunities, and view revenue at various levels.
Designed a way to allow editors to analyze videos using AI technology and identify potential opportunities for advertising locations. Once this was done, editors could easily insert ads into the same location.
Designed a system for Ad Manager to share available ad locations with their clients and for the clients to place bids on any locations they would like to buy.
Technologies: Figma
2022 - 2022
Design Consultant
The Naritiv
Designed a social media platform that empowers high school athletes to publish updates on the ins and outs of their recruitment to college athletics programs.
Created an onboarding experience to allow both athletes and fans to sign up seamlessly and create their own profile.
Designed a subscription service to allow athletes to receive regularly payment in return for their content and time.
Created a range of ways for athletes to keep fans updated on their recruitment experience, including video updates, events, interviews.
Designed a way for college sports fans to find and follow their colleges' next new recruits.
Technologies: Figma, iOS UI Design, iOS UX Design
2021 - 2022
Design Consultant
Croquet Corporation
Collaborated with Croquet on the Edge Collaboration Platform and Collaboration Infrastructure that enables developers to quickly and easily create a vast range of multi-user collaboration apps for web and mobile at a virtually limitless scale.
Partnered with Turner Sports to design a cross-platform web app that utilized the Croquet Collaboration Platform. The product was a second-screen sports fan experience for those attending the event in person or watching at a bar or home.
Designed multiple experiences, including an AR ball throwing game and a live NFT basketball card signing event.
Designed a fan engagement app that encouraged fans to experience the game together, allowing them to participate in various activities, including games, polls, and chat with their friends and a wider audience.
Technologies: Figma
2021 - 2022
Design Consultant
Oddschecker
Collaborated with the team at Oddschecker US, a sports betting odds comparison website. They were migrating their CMS and had an opportunity to improve the key pages of their site.
Collaborated closely with the insights manager to research and identify key areas for improvement.
Turned insights into design solutions across a range of pages picks, handicapper hub, profile pages, free bets, and legislation pages.
Created high-fidelity prototypes for remote user testing and iterated on the designs based on research findings.
Worked with the PO to structure the roadmap and priority features.
Technologies: Figma, Gambling
SGX, Ltd.
Provided freelance design consultation services to agencies and a range of technology and eCommerce companies, including McCann Erikson, Tigerspike, Twentysix, MadeByPi, Principles Agency, Intermarketing Agency, The Shopper Agency, and Home Agency.
Collaborated with Reebok to design their first iteration of the CrossFit app. Designed emails, landing pages, and microsites to support various marketing campaigns for Adidas.
Designed an internal app for store employees at the Morrisons supermarket. The app enabled staff members to check any product's stock status and delivery details by scanning the barcode. My role included turning research into finalized designs.
Completed a range of design work, including microsites for Disney Channel and Disney Interactive Studios. I was also heavily involved in an Xbox anniversary site that looked back at the evolution of the Xbox over the years.
Spearheaded the service design and UX for an in-store retail experience for Karndean flooring. I led the design of a retail demo experience for Nokia and the service design of how the demo app could be managed around the world.
Led UX design on the redesign of the Coral Betting app.
Designed microsites for the launch of iconic Hugo Boss, Valentino, and Lacoste fragrances.
Designed marketing campaign sites, landing pages, and banner ads for Seven Seas, ALDI, Hammonds, Fairy Liquid, Pampers, Ronseal, and Genting Casinos.
Led the design of the McCain Food Service site, which enabled B2B buyers to order directly from McCain and receive marketing.
Technologies: Zeplin, Sketch, InVision, Gambling, Sports, iOS UI Design, iOS UX Design
2021 - 2021
Design Consultant
Wayger
Designed a free-to-play sport betting app where users can win cash prizes. Users can pick outcomes of games across a huge choice of sports and set up their own leagues to compete against friends.
Focussed on improving usability, engagement, and gamification of the experience.
Created a simple-to-implement style guide that can be used independently from design input.
Technologies: Figma, Sports, Gambling, iOS UI Design, iOS UX Design
2020 - 2021
Design Consultant
EngageCraft
Created Touch, a self-serve, interactive content creation platform for the sports industry.
Designed a platform to allow sports clubs, media companies, and federations to quickly and easily create premium, interactive, free-to-play fan engagement experiences.
Took the project from a concept to a fully launched product with an impressive MRR.
Designed a seamless user journey to enable users to create, schedule, integrate, and monitor fan engagement experiences.
Created a data dashboard for users to see how their engagements are performing and easily manage and view scheduled engagements.
Designed a range of free-to-play pre-match, live match, and post-match engagement experiences covering predictions, opinions, votes, sweepstakes, bet slips, and more.
Worked on the platform that included clients such as Everton FC, Rangers FC, UEFA, and the MLS.
Technologies: Figma, Miro, Gambling, Sports
2020 - 2020
Design Conultant
Tenancy Stream
Designed a simple system for landlords, tenants, and agents to communicate easily and manage compliance and maintenance requests.
Collaborated with the technology director to improve the UX and UI of the platform.
Designed a dashboard so that agents and landlords can easily manage their portfolios of tenants.
Improved the platform so that all communication from agents, landlords, tenants, and contractors could all access the information they need when they need it.
Technologies: Sketch, Zeplin
2020 - 2020
Design Consultant
MVP Tech
Designed an AI-powered platform for the UFC, the platform took a live video feed from multiple cameras or recorded video and outputted real-time data about the fighters.
Designed an analysis dashboard to show real-time data and outcome predictions.
Designed a predictive fight experience where users could match up two fighters from any time in history (data permitting) and find out the predicted outcome backed up by AI data.
Designed data visualization heavy profiles for each fighter, showcasing all of the data that was available for each fighter.
Collaborated with teams in Dubai, China, Europe, and the USA to complete this project.
Technologies: Figma, Zeplin, Highcharts
2020 - 2020
Senior Interaction Designer (Contract)
Department for Work and Pensions
Worked with DWP as a senior interaction designer on the Universal Credit project.
Led a discovery project on the Move to Universal Credit program. My role included facilitating workshops, problem definition, documenting findings, and research guidance, followed by presenting the outcomes to senior stakeholders.
Iterated the existing service platform to help better serve claimants with complex needs, which included turning user research insights into actionable improvements to the service.
Technologies: CSS, HTML, InVision, Sketch
2018 - 2019
Lead Product Designer
Beer Hawk (Contract)
Collaborated with Beer Hawk as their first step into UX. This role was as much about educating the business on the power of design thinking as it was delivering solutions. My work was across all business areas, from B2C and B2B to omnichannel.
Influenced sales directly through implementing a design toolkit, enabling us to rapidly make the site more consistent and streamline design and development tasks.
Improved the sales journey directly through a basket redesign and implemented a new templated landing page. The basket redesign resulted in an 11% sales uplift and a 6% increase in upselling.
Led the internal and external research sessions to highlight and explore key areas and tied these into business goals. Produced interactive prototypes, which were tested remotely and in a moderated environment.
Technologies: Zeplin, Sketch, InVision
2018 - 2018
UX Designer (Contract)
Booking Go
Collaborated with a small, discovery-focused team for Rentalcars.com. The main focus of this project is to design, test, and deliver solutions to increase conversion rates for users booking cars at non-airport locations.
Conducted user research, working with the lead researcher to plan, conduct, and analyze 1–1 and remote usability testing.
Facilitated idea generation workshops with various employees and stakeholders from across the business.
Designed concepts and created prototypes for usability and A/B split testing. This included user flows, wireframes, UI design, and prototyping using InVision.
Technologies: InVision, Sketch
2017 - 2018
Lead Designer (Contract)
Sky Sports & News
Worked with the Sky Digital Content team across 13 Sky News and Sky Sports apps and three websites within the UK and European markets.
Helped lead the kick-starting of a new discovery initiative that aims to improve Sky's digital products and develop a culture of innovation and collaboration within the business. This resulted in Sky launching Sky Labs Innovation Centre.
Contributed to the implementation of a dual-track agile environment, designed a discovery for the delivery process, and had a large part in generating over 2,000 ideas, over 100 of which have gone live.
Created a new product for under 25s to watch live sport in a new innovative way.
Collaborated with the team at Sky Bet to implement cross-platform opportunities to enhance the live experience with integrated sports betting.
Technologies: Sketch, InVision, Sports, Gambling, iOS UI Design, iOS UX Design
2016 - 2017
Designer (Contract)
Sky
Worked with Sky on the launch of Sky Mobile, their entry into offering mobile services. This project aimed to produce an MVP-level product while keeping in mind the future vision.
Collaborated across the sales and service parts of the product, including the eCommerce journey and account management and billing.
Owned wireframing, UI design using the Sky "Polaris" style guide, rapid prototyping, and user research.
Collaborated closely with the marketing departments to ensure the key marketing messages were landed correctly.
Technologies: Sketch, InVision
Education
2005 - 2008
Bachelor of Arts Degree (Hons) in Graphic Communication with Typography
University of Plymouth - Plymouth, UK
2004 - 2005
BTEC Diploma in Foundation Art & Design
Worcester College of Technology - Worcester, UK