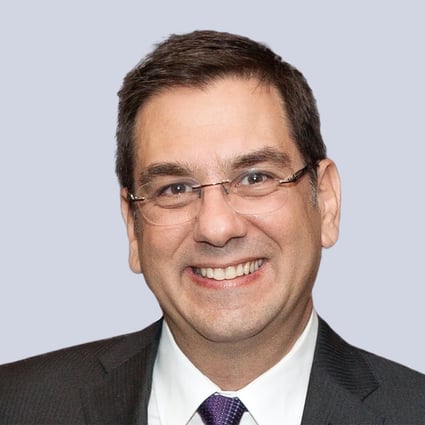 Selim Edin
Finance Expert
Toptal Member Since
August 25, 2017
Selim has extensive CFO experience across large and small enterprises, ranging from a $100 million multinational company to a $500,000 Autotech startup. He is proficient in planning and executing strategies for fundraising, cash flow management, and financial system development. Selim is an international investor in startups and freelances to help emerging companies scale their businesses with strategic financial planning.
Industry Expertise
Accounting Services
Finance
Hospitality
Real Estate
Apparel & Accessories Retail
Software
Financial Modeling
Startups
Other Expertise
CFO
Distressed/Special Situations
IT
Turkey
Work Experience
2017 - PRESENT
Managing Partner and CFO
IUGO
Developed procedures for daily operations and the monitoring of key performance indicators for the ten-person team of engineers, developers and sales and marketing staff.
Prepared separate business plans for expansion into the 150 million North American vehicle market, as well as Eastern Europe, the Middle East, and Central Asia. Plans included sales channel research, pricing analysis, market size estimation, and financial model preparation.
Launched an international subsidiary in Canada for entrance into the North American market, setting up the legal entity structure, developing investor relationships, and preparing the financial model and budget.
Prepared pricing and service structure, service contracts and installation procedures for the launch of a software platform that conducts detailed assessments of driver safety, eco-driving, and productivity. The platform serves large multinational clients and has achieved 300% revenue growth in six months.
Prepared the investment deck, business strategy and financial model for a seed round, raising $3 million in September 2018.
Spearheaded the initial angel-stage funding process by finding investors, negotiating the term sheet, and managing the legal process. Raised $400,000 from 11 investors.
Focus areas: CFO, Finance Strategy, Startup Funding
Edinvest
Delivered advice to high net worth clients on North American commercial real estate investment strategy. Currently serving multiple clients with a $10 million portfolio.
Sourced suitable properties as per investor requirements and led fiscal negotiations for final purchase. Investments range from $2 million to $10 million in value.
Provided ongoing property management through a local partner and created an investment performance reporting process for $2.5 million in annual lease revenue from 15 tenants.
Focus areas: Finance, Real Estate, Wealth Management
2016 - PRESENT
Managing Partner
Cloud Research Studio
Oversaw the financial performance and reporting functions for a software company with $5 million in annual revenue.
Explored alternative sales channel, created market size estimates, assessed the competitive landscape, developed pricing analysis, and built financial models to evaluate product and geographic expansion strategies into Turkey and the Balkans.
Prepared tender offers for $2+ million government projects in Central America and Africa with detailed cost analysis and cash flow projections.
Capitalized on business development opportunities for proprietary Intema Big Data Platform product by exploring the untapped Turkish private sector market, signing multiple six-figure deals each year.
Prepared investment deck and presented to potential investors.
Focus areas: Investor Presentations, Financial Systems, Cash Flow Forecasting, Accounting
2016 - PRESENT
Managing Partner
Unigens
Directed a team of software developers, entrepreneurs, and seasoned casino specialists deploying gaming software solutions across Central Europe and Africa.
Identified market development strategies to promote services outside of Romania, leading to product and services expansion to Moldavia and Northern Cyprus.
Managed a team of four that was responsible for a budget of $3 million as well as financial activities including reporting, accounting, and accounts receivable management.
Led the team launching the company's primary product, which provided management and compliance software for gaming venues.
Optimized software operations via the development of gaming venue solutions, increasing revenue from $1 million to $4 million in three years.
Negotiated customer contract terms and improved cash flow by running a 3-month account receivable reduction campaign.
Revised reporting systems to comply with international standards, preparing the company for new potential investors.
Focus areas: Financial Systems, Feasibility Studies, Financial Modeling, Accounting
Servus Bilgisayar
Executed the management buyout of a $100 million revenue company, preparing and managing all accounting, financial, and legal workstreams.
Sourced multimillion-dollar project financing initiatives for government system integration projects from financial institutions and international suppliers.
Managed the cash consumption needs that were created by revenue growth of more than 100% per year by negotiating new financing lines that included assignment of receivables, international receivable insurance for trade suppliers and general loans based on the balance sheet. Worked with banks, trade suppliers, factoring companies, and credit insurance companies such as Euler Hermes.
Prepared the company for investment, creating the investor deck and managing the due diligence process. The Romanian subsidiary was sold to an international acquirer.
Reformed software platforms, including the enterprise resource planning system (ERP) and management information system (MIS), to scale with the growth of the 1,000 employee, 60 branch operation.
Improved working capital by running an optimization project for spare part inventory.
Focus areas: Management Buyout Finance, Cash Management, IFRS Audit Planning, Mergers & Acquisitions (M&A), CFO
Education
1988 - 1989
Master of Business Administration (MBA) Degree in General Management
Schulich School of Business, York University - Toronto, Canada
1983 - 1987
Bachelor's Degree in Industrial Engineering
Stanford University - California