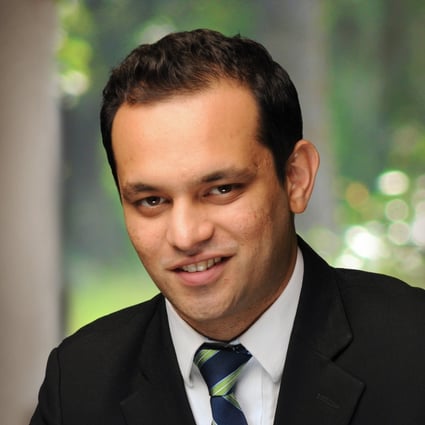 Siddharth Dandekar
Finance Expert
Location
New York, NY, United States
Toptal Member Since
August 20, 2020
Sid is a finance expert with 10 years of experience. He has advised institutions on 50+ stocks with a market cap aggregating $2 trillion. His deep valuation and due diligence expertise cover both developed and emerging markets across the consumer goods, real estate, technology, and retail sectors. Currently, Sid is overseeing his family investment office while leveraging his unique insights as both an owner and adviser to help clients attain their financial and operational objectives.
Software Expertise
Bloomberg
SQL
Other Expertise
Cash Flow Analysis
DCF Valuation
Direct to Consumer (D2C)
Excel Macros
Finance Strategy
Work Experience
2018 - 2020
Research Analyst
Wolfe Research
Ideated and published differentiated, value-added equity research for clients on 25 stocks across food/broadline/hardline retailers, auto parts retailers, and the US housing landscape.
Spearheaded primary (and follow-on) research of India's eCommerce industry, using primary sources to uncover, forecast, and analyze Walmart (Flipkart) and Amazon India financials, competitive positioning, and challenges.
Led the research coverage of the first large, non-US equity for the consumer team, leveraging proprietary framework.
Managed and mentored associates—primarily research, writing, and valuation (three-statement modeling and accretion/dilution analysis).
Built and maintained updated earnings and industry dashboards.
Focus areas: Three-statement Modeling, Research Reports, eCommerce, Equity Research
2016 - 2018
Research Analyst
UBS
Spearheaded the primary research coverage of nine US public homebuilders with aggregate market cap of approximately $100 billion.
Interacted regularly with C-level leaders; led strategic analysis and ad hoc projects to gain deeper insight into key sector trends; and developed relationships with real estate agents, local experts, and other industry participants.
Used sector expertise to forecast quarterly and five-year (or longer) operating models for each builder with market benchmarks.
Built upside and downside scenarios and refined the valuation framework (P/B driven by ROE).
Added value to leading institutional investors through topical conference calls, bespoke events, and corporate access.
Focus areas: Sell-side, Equity Research
2011 - 2014
Investment Banking Associate
HDFC Bank
Led a $135 million debt-funding transaction for the Indian government's confidential banknote paper project.
Conducted financial modeling and due diligence for a $60 million acquisition financing generating $600,000 in underwriting fees.
Incorporated DCF and NPV to model detailed lease terms and structure IRR-enhancing commercial real estate transactions.
Analyzed the credit profile and built financial models for debt deals aggregating $1.3 billion, including L&T ($230 million) and Reliance Industries ($700 million), propelling HDFC Bank from number 15 to number four in the Indian bond league table.
Focus areas: Term Loans, Leveraged Credit, Capital Raising, Mergers & Acquisitions (M&A)
2009 - 2011
Lead Business Analyst
Smart Tuition
Led the rollout of Tuition Aid, a financial aid assessment tool, incorporating advanced SQL and Excel skills to create daily financial/operational dashboards for investors. Tuition Aid contributed 10% to revenue in year one.
Used advanced SQL to analyze parent and family data.
Recommended process enhancements for data collection, invoicing, and call center operations.
Focus areas: Microsoft Excel, SQL, Data Analysis, Dashboards
Education
2014 - 2016
Master of Business Administration (MBA) in Finance
New York University - New York, NY, USA
2006 - 2007
Master's Degree in Engineering
Purdue University - West Lafayette, IN, USA
2002 - 2006
Bachelor's Degree in Computer Science
University of Mumbai - Mumbai, India
Certifications
FEBRUARY 2018 - PRESENT
Chartered Financial Analyst (CFA)
CFA Institute