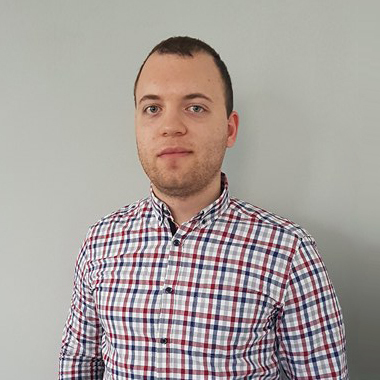 Dimitar Ivov
Designer
Toptal Member Since
June 14, 2018
Dimitar has over 12 years of experience as a UI/UX designer and as a team leader. He has worked for well-established companies like Nestlé, as well as quickly growing startups such as Hellotax where he redesigned the entire company branding, product website, and web-based software. His work includes a wide range of projects such as admin tools, web-based software, iOS, and Android apps, eCommerce, company websites and full company branding.
Work Experience
2014 - 2017
Lead UI/UX Graphic designer
Outsource Bulgaria
Led user experience, prototyping, front-end development, and user research/testing for medium-sized businesses.
Coordinated with the team on design and prototyping of new interfaces.
Coordinated with business and technology teams, business analysts and developers.
Developed concepts, graphics, and layouts for product illustrations,company logos, and websites.
Developed clean well executed design concepts.
Technologies: InVision, Sketch, Adobe InDesign, Adobe Illustrator, Adobe Photoshop
2012 - 2015
Lead UI/UX Graphic designer
Webi
Led consultations with clients to determine the scope of their project and advise on solutions.
Developed UX concepts and app flows for cross-device applications and websites.
Led the design of creative concepts as part of a large creative team.
Created branding and design guidelines for new clients.
Managed projects under short deadlines.
Technologies: Adobe InDesign, Adobe Illustrator, Adobe Photoshop
2010 - 2012
Graphic Designer
eTel
Interpreted the client's business needs and performed research.
Developed wireframes and flow charts.
Worked on the art direction and general style of various small businesses.
Designed multiple website concepts and created illustrations.
Developed the brand identity of various clients.
Performed under short deadlines and managed multiple projects at once.
Technologies: Adobe InDesign, Adobe Illustrator, Adobe Photoshop
Education
2014 - 2015
Master of Science Degree in Physics
University of Glasgow - Glasgow, Scotland
2010 - 2014
Bachelor of Science Degree in Physics
University of Glasgow - Glasgow, Scotland