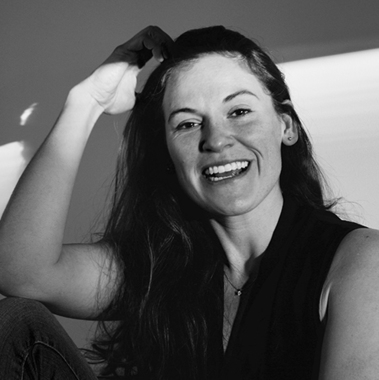 Lyndsay Lucero
Designer
Location
Brighton, United Kingdom
Toptal Member Since
April 27, 2017
A passionate advocate for human-centered design and a defender of the brand, Lyndsay has a decade and a half of experience spanning media, methodologies, continents, and sectors from Apple to Virgin. She's a strategic, holistic thinker with a healthy obsession with efficiency, attention to detail, and lateral thinking.
Work Experience
2016 - 2017
Senior Product Designer (Contract)
Virgin Holidays
Designed and delivered an overhauled search journey, from the initial input through to selection of user's holiday package.
Closely worked with stakeholders from ideation through to final approval.
Conducted A/B testing resulted in an 80% increase in onward progression.
Designed and prototyped stakeholder preferences, across static, progressive, and natural language models.
Delivered visionary designs of a transformed search results page, incorporating integration of various desired blue-sky elements; along with a strategic outline of how to progressively achieve the desired result.
Identified and respectfully challenged areas of over-complex thinking.
Successfully integrated UX and design within a development-first workplace.
Created all designs and prototypes across mobile, desktop, and tablet interfaces.
Technologies: Notes, Adobe Illustrator, InVision, Sketch
2011 - 2017
Creative Director
Motio
Co-founded and created this database-driven SaaS project management software assisting the commercial film industry.
Extensively explored user journeys across the varying user types and needs.
Worked closely with development to rapidly explore new technical capabilities.
Moderated expectations of features so that a lean and agile process was followed.
Designed and managed the brand and all the marketing materials.
Technologies: InVision, Adobe Illustrator, Adobe Photoshop
2014 - 2015
Head of Design (Freelance)
Pragmatic
Designed a responsive community-driven microsite for Microsoft.
Ran extensive UX-analysis of Bouncepad's website, resulting in the overhaul, redesign, and development of their website.
Optimized the UX of Tesco's Blinkbox website.
Ran the UX/UI site audits of numerous clients across the legal, financial, and eCommerce sectors; delivering successful alternative solutions.
Integrated and educated a development agency in UX and UI best practices.
Technologies: InVision, Adobe Illustrator, Adobe Photoshop
2008 - 2015
Founder | Creative Director
Playground Creatives
Delivered the first eCommerce website to The Hummingbird Bakery; transforming this bakery from a single bricks-and-mortar bakery to a globally renown chain.
Designed the identities, websites, printed collateral, and in-store graphics for the Moscow collective of restaurants owned by IconFood—assisting these small, new businesses into thriving establishments.
Worked through an extensive UX and UI exploration, and complex logistic requirements to deliver the first eCommerce website for the upscale restaurant chain Bulka (Moscow).
Developed the identity, website, and printed collateral for the Parisian educational institution, Caliper Admissions.
Sourced, selected, and directed creatives whilst managing client relationships and actively leading and laying the groundwork for projects.
Technologies: Adobe Creative Suite
2011 - 2012
Project Owner | Creative (Contractor)
Apple
Was commissioned to design and deliver an app for internal use.
Selected and managed my own team of local and remote workers, whilst performing the work across two countries and three cities.
Developed bespoke automation to handle the incorporation of vast amounts of data.
Incorporated extensive last-minute changes to deliver on deadline for a global stakeholder event.
Successfully delivered "wow" to the users, leading to a repeat commission.
Technologies: Hype, Adobe InDesign, Adobe Illustrator, Adobe Photoshop
Education
2001 - 2004
Bachelor of Fine Arts Degree in Communications Design
Pratt Institute - Brooklyn, NY, USA
2000 - 2001
Completed Credits towards a Bachelor of Arts Degree in International Relations, Art History
McGill Institute - Montréal, Canada