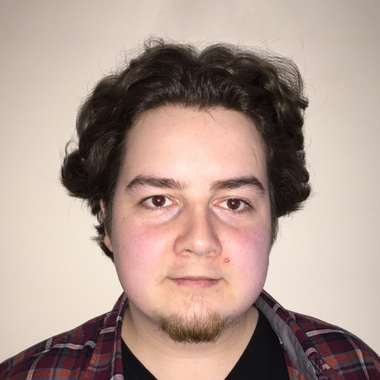 Robert Eles
Designer
Location
Birmingham, United Kingdom
Toptal Member Since
February 10, 2016
As founder of a consultancy agency and a startup, Robert has learned the significance of reliability and long-term collaboration, as well as the importance of results. Combining a broad set of talents – great business acumen, an eye for well-crafted design and a feel for animation – with years of experience, he quickly understands businesses, identifies problems and diligently develops and tests designs looking for exceptional results.
Work Experience
Svelte
We're redefining the standard for dispatch software through thoughtful design, better implementation and empathy for taxi owners, drivers and passengers.
Continuously analyzed the business in order to find the best solutions to help the taxi companies that we had access too.
Conducted user interviews in order to gather qualitative information.
Focused on overall systems design and UX & UI for the web products.
Created visual interactive prototypes for testing with real users.
Implemented two APIs in Ruby on Rails - one for data storage and one for real-time dispatching.
Implemented the Web Dispatcher using AngularJS.
Technologies: Ruby on Rails (RoR), AngularJS, Pixate, Principle, Sketch, Adobe Photoshop, InVision, UXPin
2013 - 2014
Full-Stack Developer
Pyramid Design
Designed and developed bespoke websites and interactive experiences for clients like Balfour Beatty, DHL, bpha, all the while keeping a direct contact with the client in order to facilitate faster feedback loops and achieve, high-quality results.
Argued the importance of an automatized development workflow based on environments in multiple meetings and then implemented it, seeing a success of 100% in adoption.
Wrote a WordPress plugin for database backups and quick deployment.
Technologies: WordPress, JavaScript, CSS3, HTML5, Adobe After Effects, Adobe Flash, Adobe InDesign, Adobe Photoshop
Squared Dimensions
Took care of the overall running of the creative agency - networking, initial contact with clients, quoting, project management, documentation, payroll, etc.
Focused on creating long-lasting relationships with the people working with us.
Tried to make a dent in the charity space by making donation management easy and accessible. Ideation, prototyping, testing and led the design of the app.
Did web and iOS design.
Technologies: Ruby on Rails (RoR), AngularJS, Adobe InDesign, Adobe Illustrator, Sketch, Adobe Photoshop, InVision
2009 - 2011
Designer / Developer
Freelance Work
Designed and implemented a WordPress module for studying business resilience in companies; it's being used as a marketing tool for the full featured service - it consisted of a set of forms with different types of questions and an admin panel showing the results. It had the option of automatically creating a template based PDF with individual results in order to send it as an email for contacting possible clients.
Implemented a mathematics based course website.
Wrote tutorials for the Envato community.
Technologies: Joomla, WordPress, JavaScript, CSS, HTML, Adobe Illustrator, Adobe After Effects, Adobe Photoshop
Education
2010 - 2014
Bachelor of Science Degree in Games Technology
Coventry University - Coventry, England