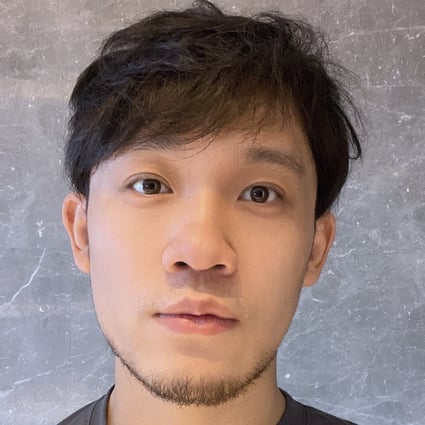 Aaron Yuan
Designer
Toptal Member Since
January 17, 2017
Aaron Yuan is a graphic designer with a master's degree in branding design. He's been working as a graphic designer for ten years. He creates design with meaning, using design to bring clarity to complex problems and create solutions that put people first.
Work Experience
2015 - PRESENT
UI/UX | Product/Branding Designer
Freelance
Designed and delivered products for clients in a variety of industries, including food, technology, and fashion.
Used design to bring clarity to complex problems and create solutions that put people first.
Collaborated with clients to understand their business, needs, and customers and become a part of a brand we truly love and believe in.
Technologies: Sketch, Adobe CC, Dashboard Design, Information Architecture (IA), System Design, User Experience (UX), Squarespace, WordPress, Mobile UX Design, Mobile UX, HTML, Pitch Decks, WiX, Minimum Viable Product (MVP), Material Design, Brainstorming, Miro, Early-stage Startups, Packaging, Best Practices in Design, No-code, Clean Design, International Marketing, InVision App, Microsoft Power Apps, Audits, Jobs to be Done (JTBD)
2021 - 2021
Art Director Asian Pacific
Colgate-Palmolive Philippines
Upheld and evolved Colgate's digital brand guidelines, including imagery styles, color palettes, and visual language to ensure brand experiences are best in class.
Coordinated with content strategists to conceptualize, design, and execute digital creativity, supporting the overarching brand experience goals designated by brand design managers.
Coached and maintained UX design best practices, such as design, typography, and video, with UX teams to inspire best-in-class experiences.
Collaborated with copywriters and designers to develop campaigns, minisites, social media design, and more.
Technologies: Sketch, Adobe Photoshop, Microsoft PowerPoint, Data Visualization, Product Design, Marketplace Design, Visual Identity, eCommerce, Design Sprints, Concepting, Strategy, Presentation Design, A/B Testing, Creative Direction, Marketing Design, Social Media Design, Presentations, Brand Development, Brand Guidelines, User Interviews, Design Leadership, User Personas, Social Media, BigCommerce, B2C, Digital Design, Design Reviews, Marketing, Ideation Workshops, Innovation, Brand Identity, Instagram Ads, Facebook Ads, Google Ads, Ad Design, Banner Ads, Advertising Design, Pitch Presentations, Collateral Design, eCommerce UX, eCommerce UI, Audience Targeting, Customer Relationship Management (CRM), Communication, Team Leadership, Design Thinking, International Marketing, Apple Keynote, Keynote Templates, Art Direction, Product Consultant, Competitive Analysis, Scheduling Tools, Collateral, Email Template Design
2011 - 2014
Design Director
iManagerent
Designed a platform for landlords and renters to manage their properties easily.
Helped them build a strong design system and redesigned the whole website, web app, and marketing materials.
Managed to raise two series of funding while I was working in a team and gathered more than 13% of users in each quarter.
Technologies: Sketch, Principle, Adobe Photoshop, Commercial Real Estate
2011 - 2012
UI/UX Designer
Games TV
Designed a platform for gamers to watch the live show for games.
Worked with the team to redesign the whole platform and increase conversion annually.
Conducted a lot of A/B testing to improve the whole user experience participating in the design team.
Technologies: Adobe CC, A/B Testing, UX Branding, App UI, Web UX, Web UI, Game Design, Gaming, Mobile Game Design
2009 - 2011
Graphic Designer
XONE-Studio
Worked in many different industries for many clients, from job searching to real estate. As a team, we created successful branding, marketing strategies, etc., for each client.
Created a great team workflow for the clients and the internal design team in a world without apps like Jira and Asana.
Gained a great relationship with team members and also the clients.
Technologies: Adobe CC, Product Design, Ads, Marketing Design, Web Marketing
2008 - 2009
Director of Design
Crab Secret
Designed a whole visual system and guideline for an underwear company. Including website, online store, photography etc.
Technologies: Photography, Adobe Photoshop
Education
2011 - 2014
Master of Fine Arts Degree in Graphic Design
Academy of Art University - San Francisco