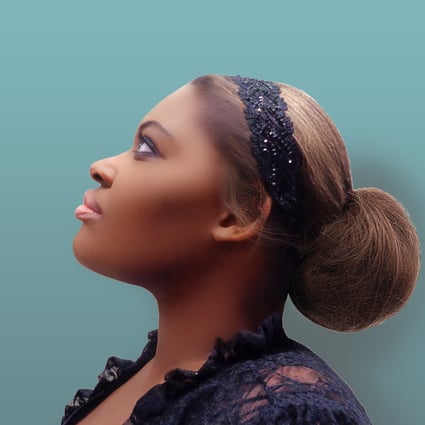 Bridgette Bryant
Designer
Location
Denver, CO, United States
Toptal Member Since
May 12, 2016
For 22 years, with a BA in art direction and minors in marketing and psychology, Bridgette has practiced building visual designs that are creative and engaging yet grounded by goals and focused on inciting action. Today, her work attracts viewers who convert into qualified leads that become loyal customers and transition into brand ambassadors.
Work Experience
2006 - PRESENT
Creative Marketing Design Lead
Bryant Designs
Conducted user research and developed reports and project briefs based on results.
Created high-end presentation designs for pitch decks, business keynotes, proposals, and other uses where a PowerPoint or Keynote creation was the most effective solution.
Delivered a range of creative brand marketing materials to support client needs including front-end design, UX design, website design, and publication design.
Helped leaders enhance brand identities and market their products and services to B2B and B2C target audiences.
Worked with brands and individuals worldwide to accomplish strategy-based marketing objectives through the creation of modern, creative design that keeps business goals in mind.
Conducted efficient project management and team delegation.
Technologies: InVision App, Microsoft PowerPoint, Adobe Photoshop, Adobe InDesign
2018 - 2019
Senior Digital and UX Designer
Aktis Intel
Provided brand identity design including logo design and brand style guidebook as well as decisions based on user experience research.
Designed and developed dashboard and back-end interface.
Created sophisticated design solutions that improved usability and made it easier for customers to clearly see the product benefit.
Provided data design, infographics, and data visualization for governance reporting.
Built a PowerPoint template design for internal staff use.
Technologies: CSS, HTML, Adobe Photoshop, Adobe Illustrator, Microsoft PowerPoint
2018 - 2019
Presentation Design Specialist
Aligned Energy
Revamped the company's pitch presentation.
Designed custom graphics for office brand messaging artwork.
Supported marketing department in the creation of promotional graphics.
Technologies: Adobe Photoshop, Adobe Illustrator, Microsoft PowerPoint
2016 - 2019
Contract Design Projects
Freelance Clients
Designed and sold over 5000 custom, modern, and gorgeous presentation slides and PowerPoint templates for startup pitch decks in 2018.
Developed investor funding pitch decks for seed round and Series B funding rounds.
Provided PowerPoint branding and design for marketing re-launch presentations and new product marketing campaign events.
Created Infographic and data visualization design using PowerPoint and Google Slides.
Acknowledged as one of the top presentation designers in the world.
Technologies: Adobe Photoshop, Adobe Illustrator, Google Slides, Microsoft PowerPoint
2017 - 2018
Interim Creative Director
TOCA Football
Utilized the design thinking process to help team members create consistency in their use of typography, layout, and visual communications.
Created print marketing material designs.
Built print and digital marketing materials and tradeshow collateral designs.
Designed a Series B pitch deck using Microsoft PowerPoint.
Planned UX, supported content writing, and managed workflow.
Technologies: Adobe Photoshop, Adobe Illustrator, Google Slides, Microsoft PowerPoint, Adobe InDesign
2017 - 2018
UX/UI Marketing Designer
Hollywood Branded
Designed UX based on competitive analysis and organizational goals.
Brought lead contact submissions through the site up by 59%, landing page click-rates by 11%, and conversions on those pages by over 40%.
Made UI design improvements that increased visitor engagement and resulted in a bounce rate decline of 114%.
Designed company brochure, content creation for proposals, brand graphics, and pitch deck presentation.
Created an organization PowerPoint template that decreased new client proposal development time from approximately 30 days to less than seven days.
Technologies: HubSpot, WordPress, Adobe InDesign, Adobe Photoshop
2016 - 2016
UI Web Designer
Richard Harris Law Firm
Developed UX strategy for a corporate intranet site.
Designed user experience and information architecture for a public-facing website.
Concepted and redesigned the UI for the company website.
Technologies: Adobe Photoshop, HTML, C++, WordPress
2005 - 2006
Marketing Director
Clear Water Action
Developed brand identity and established design system for marketing materials.
Made user interface design improvements to the organization website.
Technologies: CSS, HTML, Adobe Photoshop
2001 - 2003
Sr. Graphic Designer
Verizon
Created ad designs for clients and customers.
Managed pre-flight duties for print specifications.
Led specialty teams and trained fellow team members.
Utilized Photoshop and sometimes Adobe Illustrator to design creations.
Worked with management to develop efficiency processes for team members.
Technologies: Adobe InDesign, Adobe Photoshop
Education
1997 - 2001
Bachelor of Arts Degree in Communications
Southern Methodist University - Dallas, Texas