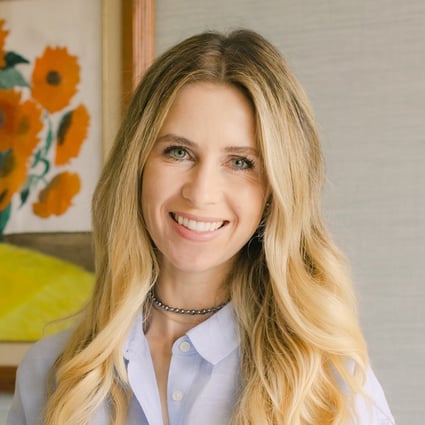 Greta Harrison
Product Designer
Location
Newport Beach, CA, United States
Toptal Member Since
September 27, 2019
Greta is a product designer and consumer psychology expert who has spent the past decade designing innovative and intuitive consumer-facing interfaces, product platforms, and brand experiences. She specializes in eCommerce, future shopping, and social commerce. She is a data-driven designer with business and product strategy acumen.
Work Experience
2019 - 2020
Senior Product Designer
Beautycounter
Redesigned the iOS application which enabled Beautycounter consultants to easily run their businesses on the go.
Worked on consultant enrollment flow optimizations.
Designed integral parts of the eCommerce storefront such as the product details page and the company's core navigational structure.
Collaborated with the creative team to develop a style guide that supports product design and editorial content.
Contributed to the continuous design and optimization of our CRM platform for consultants, Behind the Counter.
Led user research, focus groups, and usability testing.
Hired, coached, and reviewed the performance of two design leads and oversaw their management of a small team of designers.
Technologies: FullStory, Zeplin, Adobe Photoshop, Sketch, InVision
2017 - 2019
Senior Product Designer
The Bouqs Co
Handled all UI and UX for the eCommerce company and led a small product design team.
Worked directly with the product manager lead to create a testing-and-learning environment. My team ideated and designed A/B tests focused on improving core KPIs.
Redesigned The Bouqs Subscription platform which increased usability and responsiveness on mobile devices and resulted in a revenue increase of over 20% post-launch.
Strategized and designed new and intuitive ways to shop—such as one-click rebuy and membership programs.
Created a design system that increased efficiency in the design to the development workflow.
Identified zero moment of truth (ZMOT) opportunities within the shopping experience and improved brand storytelling on these specific pages. Changes were tested and led to an over 10% increase in micro-step conversion.
Technologies: Adobe Photoshop, FullStory, Zeplin, InVision, Sketch
2009 - 2018
Product Designer
Freelance
Designed a gamified iOS app experience for an environmental tech start-up that aimed to make workplaces more sustainable.
Designed an e-scooter iOS app and corresponding pitch deck.
Designed preliminary flow for an app that allows children easy access to family photos while blocking other apps.
Worked with clients including Sotheby's, Stylehive, and Modern Luxury Media.
Technologies: Adobe Illustrator, Shopify, Squarespace, Sketch, WordPress, InVision, Adobe Photoshop
2016 - 2016
Product Designer
Evercar
Worked directly with the VP of Product and was responsible for all of the UX and UI as the lead product designer.
Designed Evercar's iOS and Android driver applications. Features included a vehicle unlock from the app, and an intuitive alert system to notify drivers when their electric vehicle was low on charge.
Designed a network operation center (NOC) used to track all vehicles and drivers in real-time. The NOC also scaled from a 4K television monitor on display in HQ down to an iPhone 5 to be used by the operations team in the field.
Tested our vehicle rental app and Uber integration personally by becoming a driver myself.
Designed investor pitch decks.
Technologies: Zeplin, VWO, InVision, Adobe Photoshop, Sketch
2015 - 2016
Product Designer
Sidebench Studios
Designed core screens within Pabst Blue Ribbon's iOS app.
Designed core screens within an iPad app for physical therapists to use when with clients.
Worked on a responsive web platform for NBC Universal.
Worked on a small team of three product designers.
Technologies: Zeplin, Adobe Photoshop, Principle, InVision, Sketch
2011 - 2015
Product Designer | Founder
Mint
Founded a non-toxic nail color company and sold the brand in 2015.
Designed Mint's eCommerce storefront to be an immersive and highly visual shopping experience. Constantly updated site based on user feedback.
Designed all physical products including polish formulas, glass bottles, packaging, and even the caps.
Designed company's brand identity, tagline, and logo.
Created all of the brand's content including the primary marketing method where all the organic traffic was through Instagram.
Technologies: Shopify, Adobe Illustrator, Adobe Photoshop, Sketch
Education
2005 - 2009
Bachelor of Arts Degree in Cognitive Psychology, Business Management
University of California, Irvine - Irvine, California
2007 - 2007
Student Exchange Participant in Art History, European Politics
American University or Paris - Paris, France