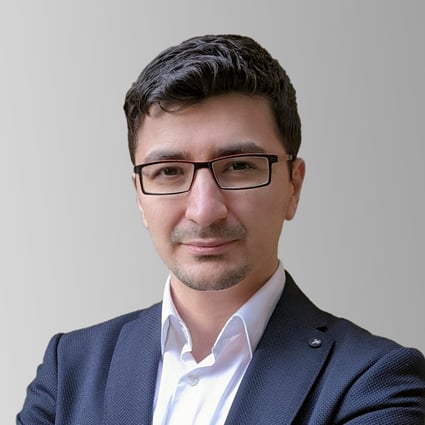 Abdullah Karayumak, CFA
Finance Expert
Toptal Member Since
January 26, 2022
Abdullah is an experienced investment banker with a background in financial modeling, valuations, and capital raising. In KPMG, as a valuation advisor, Abdullah created three-statement financial models for clients seeking to raise funds and value acquisition targets. As a CFA charter holder, he has advised clients, ranging from early-stage startups to multi-billion dollar businesses.
Work Experience
2021 - PRESENT
Associate Director
KPMG
Built a financial model to value an acquisition target in a cross-border M&A deal (transaction size:450M USD). Defined key valuation parameters (growth, margins, WACC, etc.) with the client to assess investment return under different scenarios.
Worked in the valuation of a multinational eCommerce company with a turnover of 200M USD. The institutional investors include EBRD and Goldman Sachs.
Completed valuation of over 1 billion USD worth of food and beverage clients. The selected deals include Senpilic (poultry producer), Antepsan (nuts and fruits), and Freeze Fresh (frozen foods).
Gave valuation and financial model training both in-house as well as to our clients, which received over 90% positive feedback.
Created a three-statement financial model and feasibility study for an aluminum recycling facility investment and advised the client on deal structuring. The model helped lenders check key performance metrics like DSCR, LLCR, and payback period.
Worked as a financial adviser to an alternative mortgage provider with over 160,000 clients. Composed a market study to identify supply gaps in real estate financing. Presented valuation results and market potential to the client board.
Had extensive deal experience in the energy sector, including the valuation of a gas distribution company (1B USD valuation), an 850 MW CCGT power plant, and a 500 MW mixed renewable portfolio.
Advised a fintech startup focused on electronic money in its discussions with investors to create a valuation model to guide share pricing. Defined KPIs to compare with similar startups, such as MRR, ARR, churn, etc.
Worked on more than 20 projects, including detailed valuation studies and fully integrated three-statement financial models.
Conducted in-depth analyses of financial and operational results of the enterprises with revenues ranging from US$ 1million to US$ 100million+.
Focus areas: Financial Modeling, Corporate Finance, Market Research, Due Diligence, Valuation, Mergers & Acquisitions (M&A), Forecasting, Financial Planning & Analysis (FP&A), Revenue & Expense Projections, Three-statement Modeling, Excel Expert, Valuation Modeling, M&A Modeling, Microsoft Excel, Business Models, Pitch Decks, Fundraising, Accounting, Debt, Ratio Analysis, M&A (Buy-side), DCF Valuation, Discounted Cash Flow (DCF), Apps
2022 - 2022
Finance Expert
Munjz Application Company LLC (B2B Startup)
Prepared pitch decks, investor presentations, and financial models that show 5-year projections. Presented these materials to potential investors to raise 4 million USD in funding for the company.
Created a detailed FP&A model, which was used to set sales teams' targets, incentives, and department budgets to achieve business plan objectives.
Built monthly actual vs. budget to track the performance of different business units.
Focus areas: Financial Modeling, Middle East, Pitch Decks, B2B, Platforms, Fundraising, Series A, Pitch Deck Consultant, Business Models, Software as a Service (SaaS), B2C, SaaS, Apps
2022 - 2022
Financial Modeling Expert
Deluxebase Ltd
Built a robust budget model which reduced budgeting times by 50% and increased accuracy in its projections by 20%.
Assisted in building a 5-year business plan for the company, which was presented to different private equity investors for fundraising purposes.
Trained the accounting team to efficiently use model insights for accruals and loan calculations.
Focus areas: Forecasting, Revenue & Expense Projections, Financial Modeling, Manufacturing
2020 - 2021
Finance Manager
Ronesans - Meridiam Investment Partnership
Oversaw entire financial affairs functions and team encompassing financial planning and reporting, accounting, tax, procurement, and administration functions.
Managed project finance models and financial operations of four healthcare PPP investments with a total investment size of four billion USD.
Worked with finance and operations teams to forecast monthly P&L and cash flow for each service channel. Discussed with line managers to understand the variances from budgeted figures and adjusted strategy based on the outcome of these discussions.
Focus areas: Project Finance, Financial Modeling, Portfolio Management, Valuation, Forecasting, Revenue & Expense Projections, Three-statement Modeling, Finance, Cash Flow Management, Business Models, Real Estate, Real Estate Development, Budget Modeling, Fundraising, Accounting, Models
2017 - 2020
Investment Officer
IsDB
Financed projects in various countries, including Ankara to Nigde Motorway public-private partnership in Turkey, Shobak Wind Energy (PSC) in Jordan, and the Feni Heavy Fuel Oil Power Plant in Bangladesh.
Created the investment pitch, financial model, and market study for a developer to raise 35M USD investment to build, own, and operate a mixed-use residential tower project in Manhattan. Assisted in the negotiation of the project agreements.
Employed risk rating models to assess the credit risk of transactions and estimated risk-based pricing, probability of default, and suggested exposure limits.
Focus areas: Risk, Revenue & Expense Projections, Three-statement Modeling, Islamic Banking, Real Estate, RiskMetrics, Real Estate Development, Fundamental Analysis, Equity Research, Credit Risk, Lending, Brokerage, Commercial Real Estate Finance (CREF), Debt
2013 - 2017
Investment Banking Associate
Kuwait Finance House
Increased the total project finance portfolio substantially from 200 million USD to 800 million USD by diversifying from real estate into renewable energy.
Managed the structuring and execution of large-scale project financings in Europe, Turkey, and the CIS region. Worked in the closing of a credit risk for 600 million USD including more than 30 renewable energy projects.
Closed over five transactions in the debt capital markets and syndications amounting to over two billion USD.
Focus areas: Corporate Finance, Due Diligence, Financial Analysis, Investment & Trading Advisory, Investment Funds, Islamic Banking, Fundamental Analysis, Equity Research, Credit Risk, Debt Capital Markets, Brokerage, Lending, Commercial Real Estate, Financing, Models
Education
2015 - 2016
Master's Degree in Finance
Bosphorus University - Istanbul, Turkey
2009 - 2013
Bachelor's Degree in Industrial Engineering
Bilkent University - Ankara, Turkey
Certifications
FEBRUARY 2022 - PRESENT
Chartered Financial Analyst (CFA)
CFA institute