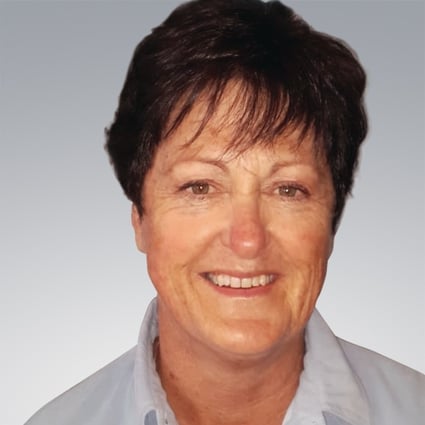 Barbara Van Heerden
Management Consulting Expert
Location
Cape Town, Western Cape, South Africa
Toptal Member Since
June 2, 2022
Barbara is a high-performance ESG implementation business coach and economic strategist with a PhD in commerce. She walks her ESG business prosperity talk, using participatory action embedding with CEOs, government executive officers, and institution leaders. Barbara's process guarantees a win-win-win outcome, meaning that the business wins, the individual helps shift wins, and Barbara's unique insight wins by shifting companies and their people towards their perfect performance results.
Career Highlights
Freelance
Democratic Governance and Rights Unit | Public Law Department
Work Experience
Democratic Governance and Rights Unit | Public Law Department
Understood administration, technology, operations, systems, and processes.
Identified key factors to speed up transformation. Cooperation is key to my work as I require depth and openness to gain specific insight into the work routine's challenges, obstacles, and task delivery facing judges daily.
Identified resources needed and used them effectively to ensure the judiciary and its processes continue to improve access to justice, the independence of the courts, and the implementation of the rule of law in Malawi, Namibia, and South Africa.
Focus areas: Interviewing, Analytics
2006 - 2006
Sector Specific Economic Strategist
Western Cape Government
Produced an economic strategy, including a short- and medium-term plan of action.
Scoped the environment to ascertain new opportunities for emergent enterprises, mainly black and women-owned, through working with large retailers. Developed detailed strategies for the sub-sector and facilitated implementation.
Established key policy levers that supported the sector in enhancing employment, including implementation of employment equity and job growth and SMME development, identifying constraints to entry, and entry opportunities.
Designed a framework tool against which all projects and programs of this category were evaluated.
Focus areas: Economics, Research, Commerce, Retail, Franchises
1972 - 1991
Owner | Seasoned Manufacturer
Self-employed
Built her first food sector factory at 19, in a heavily regulated health and safety sector, achieving a consistent A grade food quality Government-regulated certification.
Managed key operational points centered on operations management, cost accounting, financials, skills training, production flow, sales and marketing, and customer relationships.
Ended my seasoned manufacturing career by establishing an Industrial Hub and up and down stream supply chain factories. 50% export 50% local market centered around ceramics, food, cosmetics, beauty supply, and personal care products.
Moved to Cape Town to implement my manufacturing operations and business management skills as a consultant. My clients were from South Africa's top JSE-listed public companies, national, international institutions, and businesses.
Performed as the microeconomic development strategist for wholesaling, retailing, and franchising for the Western Cape Government in 2006. My task was to produce an economic strategy, including a plan of action for the short and medium-term.
Enrolled for my fulltime PhD at Nelson Mandela University in South Africa. I graduated in 2020 with my PhD in Commerce. I currently run my business prosperity workshops and undertake short-term consulting contracts.
Focus areas: Business Management, Cost Accounting, Financials, Human Capital Management, Customer Service, Marketing, Operations, Supply Chain, Procurement
Education
2014 - 2019
PhD in Commerce
Nelson Mandela University - Port Elizabeth, South Africa
2002 - 2005
Master's Degree in Business Administration (MBA)
Edinburgh Napier Univerrsity - Edinburgh, Scotland
Certifications
JANUARY 2000 - PRESENT
Training Provider Programme Profile
COMENSA
JANUARY 1993 - PRESENT
Human Resources Diploma
Damelin