Toptal® AWS Education Services
Toptal is the world's largest private network of AWS experts – available on demand to help deliver cloud-based Education solutions. With the right combination of industry and technology experience, Toptal supports innovation and digital transformation for higher education, primary and secondary schools, and EdTech businesses.
Trusted by leading brands and startups
Toptal® AWS Education Services
Application Development
Toptal offers top AWS-certified developers on an hourly, part-time, or full-time contract basis. Our experts join your teams to help migrate your on-premise applications to the cloud, or build them end-to-end from POC to production.
DevOps
Automate away inefficiencies and improve the quality and reliability of EdTech software. Toptal's AWS DevOps services include features, fixes, and updates to fulfill your needs.
Data Science
Improve the insights your institution derives from data. Using Amazon Kinesis, AWS Glue, Amazon Quicksight, and Amazon ML, Toptal's experts help businesses enhance their decision-making and employ vast data sets.
Machine Learning
Solve problems and accelerate education innovation. Toptal's AI & Machine Learning developers help companies better use their data and improve operations with Amazon SageMaker and Amazon ML Frameworks.
Virtualization and Remote Learning
Enable teachers, administrators, and students to stay connected virtually. Toptal's AWS experts can help you effectively support remote learners and workers by leveraging Amazon Workspaces, Amazon Appstream 2.0, Amazon Connect, and Amazon Chime.
Expertly-Matched Talent
We build teams with top product owners, software developers, business consultants, QA experts, designers, project and product managers from our global talent network, customized to fit your business needs and business processes. Each person is selected for subject matter expertise and their years of experience working in managed teams.
Product Owners
Digital product managers and scrum product owners with expertise in numerous industries like banking, healthcare, ecommerce, and more.
Developers
Senior software engineers, coders, and architects with expertise across hundreds of technologies.
Business Consultants
Top-tier business consultants, strategy, and operations specialists with expertise across all business types and sizes.
Quality Assurance Experts
Seasoned QA engineers skilled in manual, automated testing and other quality assurance techniques.
Our Process
1
Define
Kick off development by defining all system requirements, making initial technology decisions, and capturing user roles and personas.
2
Design
Determine your product's initial look and feel, model the user experience and user journey, prioritize features, and plan for the release.
3
Deliver
Move forward with detailed, development-ready specs, time and cost estimates, a launch plan, and a team of Toptal experts ready to execute your plan.
4
Develop
Throughout the product development phase, track quality assurance, DevOps, and deployment updates using the project management tool you prefer.
AWS Partner Success Publications
We have several partner success stories published on the AWS Partner Network Blog, have a look.
Why Education Organizations Choose Toptal For AWS Projects
Discover the many ways in which our clients have embraced the benefits of Toptal's AWS Certified network.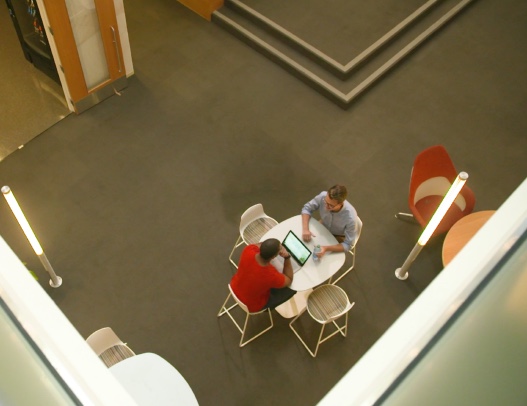 Developing a virtual assistant to improve mental wellness

How Data Science Helps CU Boulder Stay On Mission
Related Services
Toptal's wide selection of related services are tailored to your company needs and delivered by accomplished experts from our global talent network.
Featured Articles in AWS Education