Get the Job Done With Toptal Utilities
Welcome to a hub of free and powerful digital tools like Tomato Timer for developers, designers, and business experts to quickly create quality projects.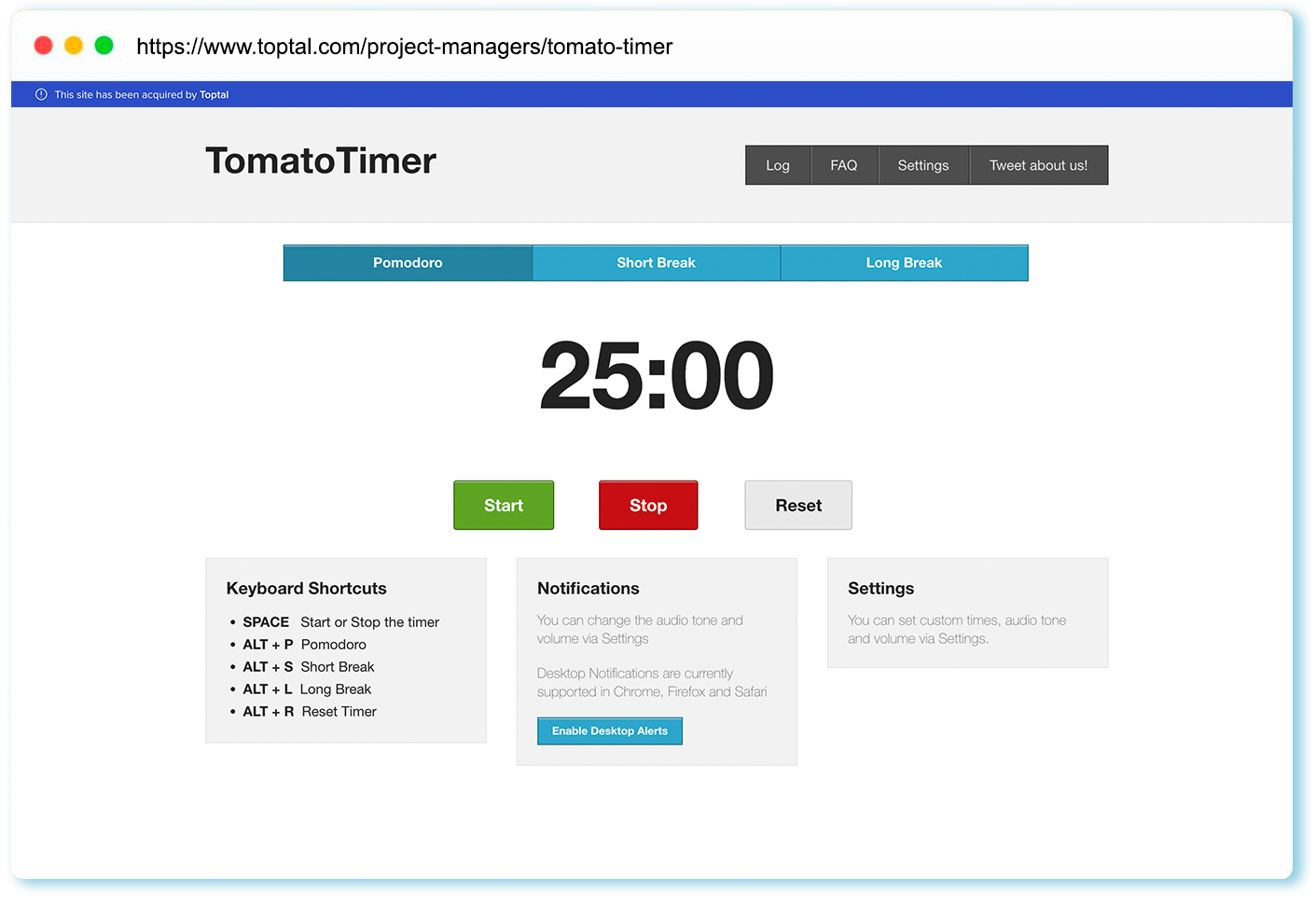 Trusted by leading brands and startups
Tomato Timer has been acquired by Toptal, but don't worry, it's in good hands
Free access to your online tools
Continue to use and enjoy Tomato Timer the way you always have, for free. No hidden fees, no upgrade costs.
Ongoing maintenance and improved capabilities
We're keeping Tomato Timer up and running smoothly, and you may even see functionality improvements.
Easy discoverability of even more tools
Accomplish more with a full suite of tools designed to help you complete high-quality projects with ease.
Toptal is a network of the world's top talent
We connect developers, designers, finance experts, project managers, and product managers with leading global companies and startups to power innovation.
Learn More
One Minute Talent Assessment
Find out in 5 questions if you've got what it takes to join our network of top freelance talent.
Your responses do not affect the outcome of the screening process.
More tools like Tomato Timer
Subtle Patterns
Design
Download patterns for seamless backgrounds, compositions, design accents, and other digital design and creative projects, for free in one tool.
HTML Arrows
Design
Comprehensive HTML symbol, ASCII, and Unicode reference tool for web design and formatting needs.
Colour Code
Design
Browse and discover beautiful color combinations and color palettes for your designs.