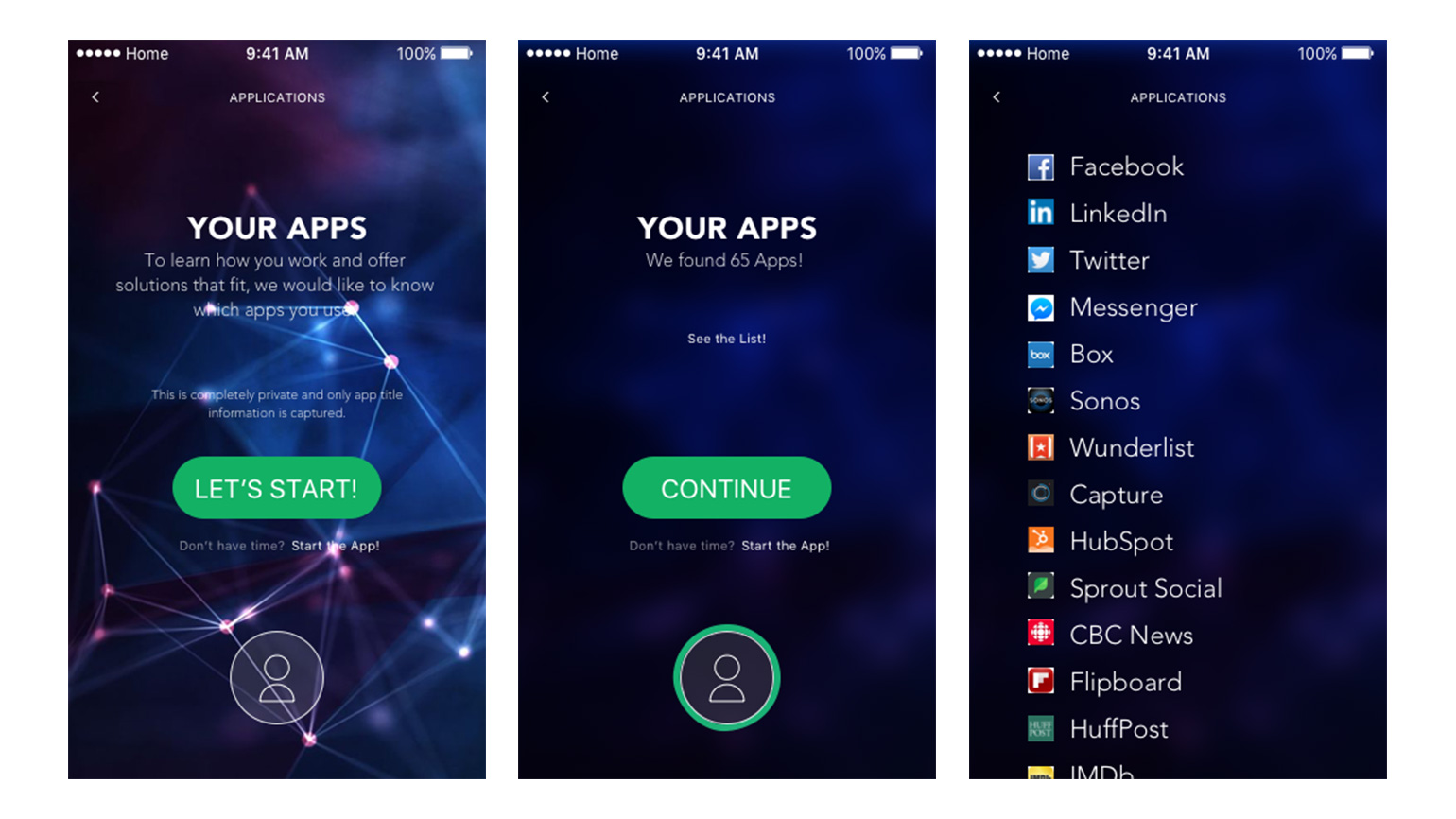 Luke was like a scalpel. I interviewed him at 11:00 am, hired him at 11:20 am, and gave him access by 11:30 am. By 2:00 pm, he had fixed the problem. Luke saved my company twice.

Doug MacKay, Founder and CEO, Sidekick
What do you buy with Toptal? Confidence. They'll give you better design, better product, and better financial modeling and investor presentations.

Doug MacKay, Founder and CEO, Sidekick
Working with Jeffrey provided the best ROI I could have ever asked for. His guidance helped us raise the funds we needed and now I've got 6 VC's to contact once my MVP is ready.

Doug MacKay, Founder and CEO, Sidekick
Sidekick's founder needed to design an initial concept of his cloud-based platform before raising money to scale his operation.
After years of frustration with vendor partners, Sidekick founder and CEO Doug Mackay set out to eliminate the bias that was inherent with legacy research tools by creating transparency between technology solutions, their partners and integrators, and end-users. Armed with a vision, Doug wanted to translate his idea into a design concept that could act as a blueprint for development and act as collateral to raise money from investors.
Doug first came to Toptal for product design expertise. Anna Malysheva, a UI/UX designer with front-end development experience worked with Doug to distill his vision into a working concept of Sidekick's mobile application in just 3 weeks, allowing Doug to get real feedback from potential users and partners.
With the help of Toptal Finance, Sidekick garnered investor interest and raised funds.
After a successful engagement with a Toptal Designer and a working mobile prototype, Doug looked to Toptal Finance for support with Sidekick's business plan, pitch materials, and financial model–the key materials that VC's would evaluate. Jeffrey Fidelman, a former banker with HSBC and Morgan Stanley who also helped establish a VC fund, worked with Doug to validate and refine his business pitch, preparing Doug for all potential investor questions.
At the same time, Jeffrey analyzed the business's financial model and, critically, refined Sidekick's financial statements to meet VC expectations. After 1 month of working with Jeffrey, Doug attended Venture Summit West to test the new investor presentation. Sidekick secured their target valuation (raising capital in the process) and further interest from 6 VC funds for later rounds.
Toptal developers built Sidekick's database and platform, launching an MVP and saving the company—twice.
With funds raised, Sidekick engaged a development shop to build the database and platform. However, after two months of slow progress and money burned, Doug discovered that the database design and architecture the shop built did not function together. In a bind, Sidekick engaged Toptal needing a DevOps engineer with expertise in Docker and Amazon (AWS and Aurora on Amazon RDS). Within hours, Toptal full-stack developer Luke Sapan had diagnosed and fixed that critical bug, "saving" Sidekick and allowing Doug to successfully finish Phase 1 of the MVP.

For Phase 2, after fielding estimates from firms, Sidekick decided to proceed with Luke, who estimated a process 10x faster than competitors. In addition to his set project scope, Luke uncovered further errors while running Phase 1 deployment. He rebuilt the entire stack (application and database) in 3 days and allowed progress to continue unimpeded. The Sidekick platform now has over 140 million rows of data, real-time updates, machine learning, and continuous deployment. It's now gearing up for public beta.
Working mobile application design in 3 weeks.
Built database and platform 10x faster than quoted development shops.
Secured target valuation and raised capital.