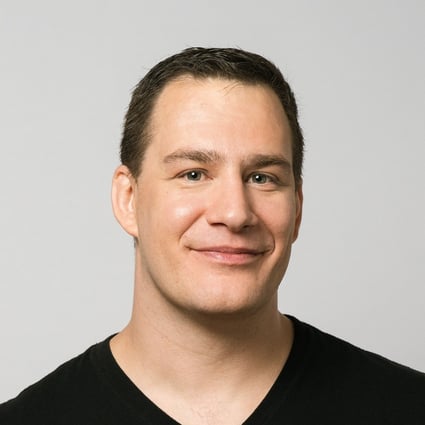 Alex Gurevich
Designer
Location
Phoenix, AZ, United States
Toptal Member Since
October 26, 2015
Alex has built, managed, and led a design agency that provided branding, marketing, and web development services. He grew it from a small startup to one of the best design firms in the city in less than three years. During that time, he has provided branding, app design, UX/UI solutions for clients in various industries including Fox Sports, Credit Karma, Goodwill, the USDA, and the US Air Force.
Work Experience
2018 - 2019
Senior Lead Designer
Automattic (via Toptal)
Worked as part of a small team that designed websites for prominent internet figures.
Designed and built branding guidelines for WooCommerce online platform.
Provided consulting and strategy for current clients on website UX/UI improvements.
Technologies: Adobe Illustrator, Adobe Photoshop, Git, InVision, Sketch, Adobe Creative Suite
2017 - 2018
Senior UI/UX Designer for Responsive Web Apps
Globecomm Systems, Inc. (via Toptal)
Designed numerous internal web applications from start to finish. This included initial workflow, hierarchy, content organization, wireframes, mockups, and delivery of final HTML assets.
Oversaw an engineering development team that implemented all the designs, QA, and implementation testing.
Designed processes and workflows of the internal applications.
Technologies: Zeplin, JavaScript, HTML, Sketch, InVision
2017 - 2017
Lead User Experience Designer
Haystack Partners (via Toptal)
Designed mobile and desktop interface for a new funding platform using user research, A/B testing, and best practices of HCD (human-centered design).
Set up the prototype in InVision and collaborated with developers to ensure proper implementation.
Performed user testing and user research to ensure successful product design and development.
Technologies: Adobe Photoshop, Sketch, InVision
2015 - 2017
Creative Director
Google
Led a team to design the "Create with Google" platform, made for creatives by creatives, built to inspire and enable creative ideas. I developed an identity system that could function globally across all territories.
Collaborated with the design team to develop the Create with Google website, which became the central platform for the whole experience.
The site contained tools, brand artifacts, and creative downloads to support emerging YouTube creators.
Technologies: Sketch
2007 - 2017
Design Director
FabricEleven
Built, managed, and led a company specializing in the design and development of websites, web applications, UX/UI design, and brand identities.
Serviced clients in various industries, including hospitality, higher education, fashion, and consumer products and services.
Provided consulting services, art direction, and project management for the internal team, contractors, and clients using Agile methodology.
Supervised, cultivated, and directed a team of talented individuals to achieve common goals, think outside of the box, and produce great work.
Specialized in UX and UI, brand, and product design for B2B and enterprise clients.
Worked on front-end development, utilizing the Bootstrap framework, SCSS, and Node.js.
Technologies: Adobe Creative Suite, ZURB Foundation, Sass, PhpStorm, Git, Magento, Drupal
2008 - 2015
Lead Senior and Product Designer
Graphic Fusion Design
Managed, oversaw, and executed development of projects, including web design, branding, UX/UI design, prototyping, and consulting using Agile methodology.
Supervised all business development, accounting, management, and sales efforts.
Created, designed, and built web applications for various enterprise clients, including Credit Karma.
Designed, created, and built a web project management system that tracks, monitors, and showcases each project's progress, deliverables, and billing within the firm in real-time.
Provided web, UX/UI, and design solutions for clients in various industries and reputable companies, including Fox Sports, Goodwill, the USDA, and the US Air Force.
Cultivated a culture of passion for great design with a talented team of 15 designers, artists, developers, and marketers.
Technologies: Bootstrap, WordPress, Git, Adobe Creative Suite, InVision
Education
2003 - 2008
Bachelor's Degree of Fine Arts and Design in Visual Design
University of Arizona - Tucson, AZ, United States
2003 - 2008
Bachelor's Degree in Computer Engineering in Computer Engineering
University of Arizona - Tucson, AZ, United States
Certifications
JANUARY 2020 - MAY 2021
Google Analytics IQ
Google
AUGUST 2018 - PRESENT
Adobe Certified Expert (ACE)
Adobe