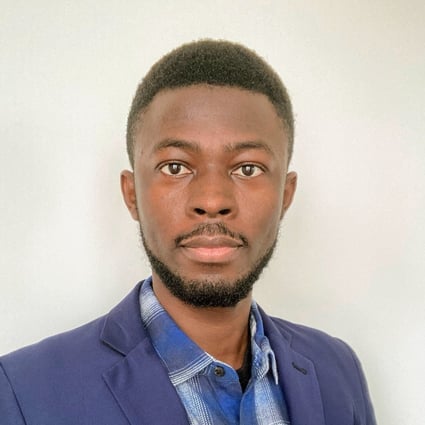 Emmanuel Olaosebikan
Management Consulting Expert
Location
London, United Kingdom
Toptal Member Since
May 9, 2022
Emmanuel is an MBA graduate with extensive finance and risk consulting experience. While working at two companies of the Big Four with clients across Europe, North America, and Africa, he delivered a significant transformation project for a multilateral financial institution with over $20 billion in assets and validated complex financial risk models for the top UK and FTSE 100 companies. Emmanuel uses his skills to support his clients on their financial transformation journey.
Work Experience
2021 - PRESENT
Assistant Manager
Deloitte
Supported the quarterly and year-end model methodology and implementation review of a commercial banking portfolio for a top 5 bank in the UK.
Validated a mortgage affordability model for a leading UK mortgage financial institution with over £18 billion total assets.
Supported clients in designing and improving their broader risk management ecosystems, such as practices around insights into movement, data, controls, model risk management, monitoring and maintenance, reporting, and external disclosure.
Focus areas: Risk Modeling, Risk Management, Financial Modeling, Model Validation
2019 - 2021
Business Consultant
EY
Delivered a key business transformation project on credit risk and capital management workstream for a multilateral trade finance institution with over $20 billion in total assets.
Developed an investment risk model for managing asset acquisition and transaction risks, incorporating DCF and country risk modules, for an upstream oil and gas company with a portfolio of assets in four countries spanning the full E&P value chain.
Designed and validated credit risk management models such as IFRS 9, expected credit loss (PD, LGD, and EAD), and Basel IRB (F-IRB, A-IRB, and CAR) models for leading banks with over £20 billion in assets across the EMEIA region.
Developed key risk management and governance frameworks and policies for leading financial services and energy companies, including enterprise risk management (ERM), board charters, and delegation of authority policies.
Conducted market research and due diligence analysis for Tier 1 financial institutions and development finance institutions.
Designed a budget and bonus allocation tool for an investment banking client with a $1 billion asset.
Focus areas: Financial Risk Management, Credit Risk, Investment Analysis, Financial Modeling, Due Diligence, Market Research, Data Analysis, ETL
Education
2021 - 2021
Master's Degree in Business Administration (MBA)
Quantic School of Business and Technology - Washington, DC, USA
2013 - 2016
Bachelor's Degree in Food Technology
University of Ibadan - Ibadan, Nigeria
Certifications
APRIL 2020 - PRESENT
Investment Banking and Capital Markets
Ernst and Young (EY)