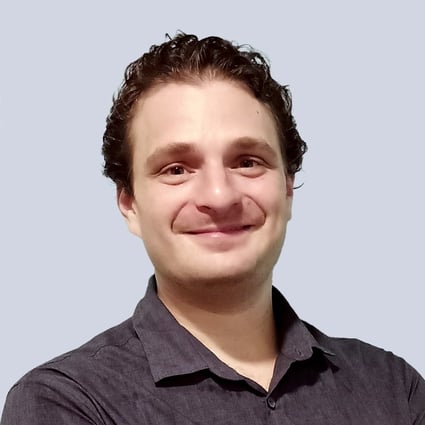 Benjamin Finn
Project Manager
Location
Manzanillo, Limón Province, Costa Rica
Toptal Member Since
June 3, 2020
Ben has seven years of experience as a project manager and is passionate about continuously improving and driving projects to success. He has led Waterfall and Agile technical projects for enterprises, such as Chevron, and startup social enterprises. Since attaining his PMP certification, Ben has gained experience and expertise in turning around challenging and troubled projects by transforming processes.
Project Highlights
Scrum Master for Wave Money
Ran multiple sprints for the Wave Money app, thereby improving acceptance of Scrum methods, increasing team velocity by 10%, reducing incomplete items in the sprint backlog by 50%, and focusing the team on adhering to the sprint goal.
Work Experience
2021 - PRESENT
Project manager for App Rationalization and IT/PE Projects
Alteryx
Masterminded full-scale deployment of Jira and Confluence, performing all associated technical tasks.
Orchestrated the merger and acquisition project: App Rationalization, reducing redundancy post Trifacta acquisition. Led other Project Managers, driving efficiency in our App Rationalization process.
Managed the company-wide migration from Trifacta's AWS, GCP and Azure to Alteryx systems.
Executed AppViewX PKI rollout, bolstering our internal certificate security.
Successfully carried out an external DNS replacement, enhancing system security.
Established a strategic process for End-of-Life servers management, mitigating risk and compliance issues.
Supported over 2,000 users as the companies only SME for Jira, Confluence, and Aha.
2021 - PRESENT
Digital Security Trainer and Writer
Reporters Sans Frontiers
Wrote a series of blog articles for the international journalist organization.
Ran digital security training for reporters working in dangerous countries.
Advised on security within the organization and provided security analysis.
2020 - 2020
Senior Project Manager
Yara
Installed processes and standardizations within the team, which reduced error rates by 500% and changed delivery from within a week to on time.
Futureproofed the project by looking at future business requirements.
Designed and implemented automation to reduce effort from over a day to two hours.
Improved intra-team communication; the team began working as a single unit.
Documented all project lessons learned and processes.
Performed lean project management activities to improve all processes.
Leading and managing the scrum practices for the project and agile coaching for the team.
2019 - 2020
Project Manager for Software Development (Social Enterprise)
Koe Koe Tech
Implemented a 100% successful migration from the G Suite to Office 365. Even with the impacts of COVID-19, corporate downtime was planned for three days, but we organized the tasks so that corporate downtime was just one day.
Delivered organizational changes that drove down operational costs while increasing system capabilities, security, and productivity. The change was delivered using an Agile mindset and methodology.
Increased productivity with improved processes, company-wide email accounts, access to Office 365, and the extended office suite for productivity.
Designed, implemented, and trained employees on the company's SharePoint instance, focusing on collaboration, easing the user experience, and increasing access to and protection of all company data.
Improved security with endpoint management software and antivirus and piracy protections.
Set up standard policies, processes, and procedures for internal IT support. Wrote all the related documents and established regular checks and balances.
Drove forward the company culture by training and evangelizing the need for all aspects of personal and company security.
2018 - 2020
Managing Director
Mobius Consulting, LTD (Self-employed)
Established a business to open the first board-game cafe in Myanmar. The cafe was successfully delivered from idea to opening in six months. Myanmar is listed as one of the top-10 most difficult places to do business in the world by the World Bank.
Negotiated and wrote all contracts for the company, including building leases, profit-sharing agreements, and joint venture agreements.
Managed and monitored the evaluation of projects across Myanmar. Personally managed or evaluated eight projects across three states simultaneously.
Led the development of two unique brand identities—one for a hostel company and one for the board-game cafe. Facilitated and assisted in the marketing and development of both brands.
Set up the required systems infrastructure, standard operating procedures, and staff training.
Incubated various F&B projects, one of which became a recognized brand across Yangon within two weeks of launch—a result of our marketing and viral campaign creation. Other projects are in various stages of development.
Deployed a CRM for a pest control company, designed the new work process, migrated old data, and trained the team.
Wave Money
Served as the scrum master for Wave Money, the fintech arm of the Yoma Group in collaboration with Telenor.
Trained employees and management on traditional Scrum practices, driving home the importance of using Scrum methods throughout the company. Increased the adoption of Agile principles and practices within the development team.
Improved inter-team communication and resolved key issues between the IT, sales, and project management departments. This reduced instances of miscommunication among the groups by over 50%.
Prepared and set up for success a long-term strategic plan for the CTO of the Yoma Group, focusing on internal IT systems and processes.
Acted as the company representative for a Waterfall process run by an external partner. Recommended and assisted with process improvements, driving the partner company to be more agile.
2012 - 2017
Project Manager
Chevron
Served as a project manager for a variety of projects, leading groups of up to 12 people distributed across two continents (the United States and India).
Analyzed contracts, identified a legal issue, and recommended a resolution that saved Chevron $300,000 annually.
Designed and improved a web app that reduced downtime and improved flexibility.
Trained and mentored business analysts and project managers to improve their capabilities and enhance their understanding of project delivery.
Developed training materials and ran training workshops to help the staff in Escravos, Nigeria, better utilize their deployed systems.
Facilitated a review of all architecture solutions for the business unit architect and multiple enterprise architects.
Interacted cross-functionally with five departments (legal, asset development, operations, drilling, and completions) to design the implementation, deployment, and final product in a way that met all stakeholder needs.
Acted as a project manager and/or solutions architect for a wide variety of projects, including cloud automation, data quality, data modeling, web development using .NET MVC, and contract analysis.
Administrated and proselytized the Chevron SharePoint instance to increase user awareness and usage.
2009 - 2010
English Teacher
Kojen English
Motivated reluctant students, resulting in a 75% increase in the graduation rate through high-energy engagement.
Built daily lesson plans for teaching English as a second language for a variety of classes with students ranging in age from five to fifteen.
Increased classroom discipline for one of the more unruly groups of six-year-old children by using soft power.
Project History
Organizational Change | Security and Migration
Reduced instances of ransomware and viruses by at least 50% and improved productivity by an estimated 10-15% across the company.
I led a team of three people through an eight-month project to migrate the company from the G Suite to the Microsoft infrastructure and level up organizational IT security and processes.

Accomplishments:
• Increased the size of the company's tool suite without increasing cost by standardizing and performing thorough cost analysis.
• Crafted the company's SharePoint policies, thereby improving the quality of company-wide deliverables through collaboration.
• Analyzed the entire company's security and central IT topology.
• Recommended a series of improvements that substantially increased offerings and capabilities. Delivered a unified endpoint management (UEM) solution and the Microsoft Suite for employees.
• Installed a UEM solution that allowed the company to reduce its attack surface and instances of ransomware, which had been a regular occurrence.
• Taught the project team how to think, analyze, communicate, and work efficiently; two team members had limited IT experience.
• Drove the reorganization and its new tools while remaining under budget for the project.
• Reorganized how users and central IT were managed with ITSM tools and standardized all IT policies and procedures.
• Trained users at the company on IT security.
Scrum Master for Wave Money
Ran multiple sprints for the Wave Money app, thereby improving acceptance of Scrum methods, increasing team velocity by 10%, reducing incomplete items in the sprint backlog by 50%, and focusing the team on adhering to the sprint goal.
I managed a sprint team of over ten developers and three product owners who were unfamiliar with standard sprint practices and ceremonies. I trained and laid the foundation for improved organizational management around standard Scrum methods. I instituted and facilitated all Scrum ceremonies and oversaw a steady improvement in the quality of development, velocity of the team, and company-wide knowledge of Agile best practices.
Documentum Repository for Oil and Gas Documentation
Designed and managed a project to deploy a document repository for an entire business unit, thereby reducing emergency response time by an estimated 25% and improving project discovery for new wells.
I led a project involving five analysts to organize a document cache of roughly 500,000 electronic and physical files at Chevron's Appalachian Mountain business unit. I designed the repository, recruited the analysts, and drove the project. The analysts were located in India and we conducted virtual daily stand-ups. We iteratively built out the repository, successfully moving all documentation into an intuitive system that allows emergency responders to find critical well information that's required to save lives. Chevron's project discovery for future wells was reduced as a result of more data being available.
Water Request Tool
Led a group of developers virtually to build and improve an internal water request tool, performed code reviews, designed the architecture, and facilitated the project. Reduced downtime of the tool from weekly to annual.
I performed technical project management and architecture tasks to deliver a project that reduced the lead time to get water to a well and improved reporting capabilities and logistics. The project utilized three components, a SharePoint front end to gather and process the data (using OOTB SharePoint tools and Web Parts), an SQL database, and a tool developed in-house for processing the data.

I took the lead in designing and developing the SharePoint and SQL database. For the in-house tool, I assisted the developer by performing code reviews. For the project as a whole, I designed the system architecture, applying enterprise best practices and industry standards.
Deployment of Energy Components to Nigeria
Delivered the critical Energy Components tool, performing customizations, testing, and training for all in-scope employees in Escravos, Nigeria. Standardizing the process for future deployments reduced the future workload by two to four weeks.
Energy Components is a hydfrocarbon accounting software used by oil and gas companies. All business units in Chevron were required to deploy it.

Deliverables:
• Gathered all requirements from the employees in the Nigerian business unit, then translated the business needs into technical requirements.
• Performed user acceptance testing.
• Created templates and standardized some of the tools used across various Energy Component deployments, enabling future workload reductions.
• Conducted in-person training sessions in Escravos for almost two months.
Analysis of a Survey Tool
Performed a security, integration, and capability analysis of a survey tool used in oil and gas fieldwork. Discovered and resolved a contractual issue, reducing the cost of the tool by $300,000 per year.
A business unit had gone rogue and purchased a survey tool without involving IT in the decision process. I was tasked with ensuring it was the best tool for the job. During my thorough analysis, I discovered and resolved a contract issue, thereby reducing the cost of the tool by $300,000 per year. Additionally, I set up a series of SQL jobs to connect to and pull the data into our data warehouse, and I set up the tool to be supported in-house at the first level.
Data Modeling and Alert Creation for Permitting
Set up a series of alerts for the permitting team using Spotfire, thereby reducing fines by hundreds of thousands of dollars per year.
I uncovered the issue, led the project, performed all the analyses, and developed a series of reports for the permitting team. These reports allowed the permitting team to be more proactive in their activities on certain issues for which Chevron was getting hundreds of thousands of dollars in fines every year.
Kisan Smallholders Farmers Lead General for Banks
https://yaradigital.com/en/farmcare/agri-loan-survey/
Organized the process, fixed communication, and resolved personnel issues to resolve the significant flaws in a product and allow it to become an MVP.
The project involves gathering leads from farmers in India using Yara's app, social media, and physical retail store, then processing and passing the leads on to the banks in India.

Before my involvement, a basic, highly manual, highly time-consuming process had been set up. Team members had very low-quality communication, and in-fighting and blaming were standard practices. I organized communication, made the teamwork a cohesive unit, documented processes and lessons learned, implemented lean practices to significantly reduce time waste and turnaround time. I also put automation and data quality processes in place to stop the low-quality reports sent to our partners every week.
Digital Security Training
https://training.rsf.org/training/
Ran digital security training and wrote blogs for journalists working in highly dangerous environments.
Ran digital security training for reporters working in dangerous countries and wrote a series of blog articles for the international journalist organization, for example, training.rsf.org/journalists-should-use-signal-to-protect-themselves-and-their-sources/. Reporters Sans Frontiers (RSF) regularly engaged me for additional security reviews and advisory practices.
Education
2010 - 2011
Master's Degree in Management Information Systems
Texas A&M University - College Station, TX, USA
2005 - 2009
Bachelor's Degree in Management Information Systems
Sam Houston State University - Huntsville, TX, USA
Certifications
DECEMBER 2016 - PRESENT
Microsoft Certified Solutions Associate – SQL Server
Microsoft
SEPTEMBER 2016 - PRESENT
Project Management Professional
Project Management Institute
MAY 2015 - PRESENT
Dale Carnegie Skills for Success
Dale Carnegie