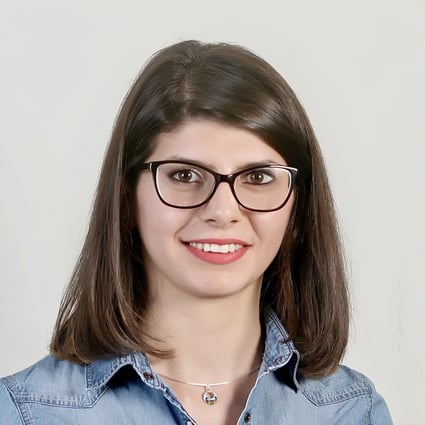 Sira Sargsyan
Project Manager
Location
Toronto, ON, Canada
Toptal Member Since
October 8, 2019
With a background in extreme programming, Sira is a certified agile practitioner who has years of demonstrated experience with agile software development projects in a variety of roles, including project/product manager, business analyst, and scrum master. She has a gift for explaining concepts with clarity and has led the full development cycle of several enterprise applications from their initiation to successful deliveries.
Work Experience
2016 - 2019
Product Manager
Webb Fontaine Holding
Acted as a product manager, scrum master, and business analyst for assigned projects.
Gathered project requirements from stakeholders and translated them into technical tasks for the development team.
Led a cross-functional agile development team to develop and launch quality products on time and within budget.
Built and successfully delivered several web and desktop applications to business partners in the customs sector.
Implemented advanced project reporting using Jira.
2014 - 2016
Project Manager
Energize Global Services
Acted as a scrum master for several development teams by facilitating daily scrums, sprint planning, sprint reviews, sprint retrospective meetings, as well as by identifying impediments and removing them as soon as possible.
Defined the project scope, budget, and resources along with handling the project staffing.
Managed the contractual side of the projects as well as invoicing and collection.
Created and managed SOW (statement of work) and staffing orders to provide development services for the new and existing web and embedded software development applications.
Prepared reports for and organized regular steering meetings involving all important project stakeholders.
Project History
Tracking Platform for Customs Services
Led the development and launch of a system for services that facilitated the customs processes while also tracking the goods.
This transit application was a digital solution for users who wanted to register and track goods that were moving from one customs site to another before leaving the country.

Challenges:
It needed to interface with the customs site via database materialized views as well as have several APIs connect with a third-party system (to receive geo-tracking information) and be available to users on the system UI.

Implementation:
I led an agile team of 7-to-8 cross-functional members for this enterprise solution. It was first launched within a single country and after its success, we customized it and relaunched it in two more countries. It eventually became one of the key components of the company's product lines.

Technologies: Java & Grails (Programming Languages), SQL (Database), Selenium
Scanning Application for Customs Services
Spearheaded the digital transformation of a scanning system for customs.
The project aimed at transforming the existing system—manual data entry via several spreadsheets—and provide users with a digital solution to perform their scanning-related activities.

Implementation:
I led a scrum team of five cross-functional members for this project. The application was an integrated module of a broader customs system, and available operations were triggered via interfacing with entities already existing in the system.

Technologies: Java/Grails, Selenium, SQL
Single Window for a Foreign Trade/Portal Application
Led the creation of a single portal for all operations related to foreign trade.
We built the portal to ensure that all economic operators involved in foreign trade (import, export, transit, and more) were able to carry out their activities via a unified platform (single-window concept).

Implementation:
I led a scrum team of 7-to-9 cross-functional members for this project. We removed the need for extra paperwork and physical visits to different agencies and replaced it with a digital platform. I also implemented a single sign-on for access control for different users to their corresponding software systems.
Education
2008 - 2012
Bachelor's Degree in Economics
Jean Moulin Lyon 3 University - Yerevan, Armenia
Certifications
DECEMBER 2018 - DECEMBER 2021
PMI Agile Certified Practitioner (PMI-ACP)
PMI | Project Management Institute