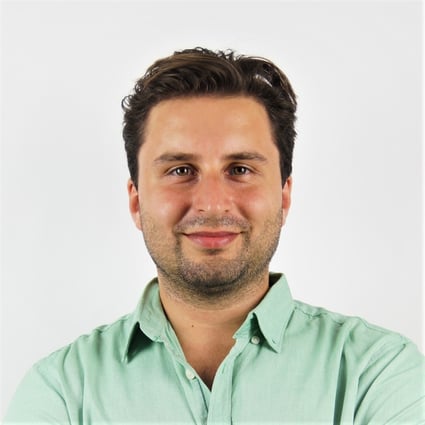 Alvaro Franz
WordPress Developer
Toptal Member Since
August 20, 2021
Alvaro is a full-stack web developer specializing in WordPress with 10+ years of experience. He started his web development journey at a very young age and has kept learning the ins and outs of the web and everything revolving around development. Alvaro is exceptionally passionate and stays up to date with current practices in the field. He spends most of his time working with WordPress, which he considers the most beautiful open-source technology ever.
Portfolio
Three Ventures
JavaScript, PHP, WordPress, CSS, HTML, Tailwind CSS, NPM, Docker, Vagrant...
Self-employed
JavaScript, HTML, CSS, Angular, React, WordPress, PHP, Illustrator CC...
Preferred Environment
Visual Studio Code (VS Code), WordPress, Laragon, Git, Amazon Web Services (AWS)
The most amazing...
...project I've developed is a WordPress-based wellness platform for the Spanish fitness influencer Ginna Pedrós.
Work Experience
2021 - PRESENT
Full-stack Developer
Three Ventures
Developed new components for the corporate site based on designs provided via Figma.
Added custom functionality to multiple WordPress websites via plugins and theme modifications.
Worked on page-speed optimization by applying modern standards and best practices.
Technologies: JavaScript, PHP, WordPress, CSS, HTML, Tailwind CSS, NPM, Docker, Vagrant, NGINX, WordPress Design, Development, WordPress Plugins, Content Management, WordPress Themes
2016 - PRESENT
Freelance WordPress Developer
Self-employed
Developed custom WordPress plugins for several clients to satisfy special requirements that could not be solved with already available options.
Maintained the created solutions to make sure they kept working with WordPress updates.
Helped the clients find the best solution for their problems, always starting with the most simple solution to keep the cost as low as possible without compromising the project requirements.
Technologies: JavaScript, HTML, CSS, Angular, React, WordPress, PHP, Illustrator CC, Development, Docker, WooCommerce, WordPress Plugins
2022 - 2022
WordPress Expert
Right Venerable Means, LLC
Developed a custom theme and plugins for a personal brand.
Helped the client manage the website by creating modules that can be modified without assistance.
Optimized the website for a fast and clean user experience.
Technologies: WordPress, WordPress Plugins, WordPress Themes, Content Management
2017 - 2020
Full-stack Developer
everis Spain, S.L.U
Contributed to the development of the front end for Iberia Airlines.
Tracked and fixed bugs for several internal tools for Orange Spain.
Worked on a team in charge of launching a new product for Iberia Airlines, starting from the product design to the final implementation and release.
Followed Agile methodology on a daily basis to stay productive and coordinated with the team.
Technologies: JavaScript, PHP, HTML, CSS, Ajax, Angular, React, Development, WordPress Themes
2014 - 2016
Full-stack Developer
Affiliaction
Created optimized landing pages for email marketing campaigns, with eye-catching design and fast performance to increase conversion rates.
Set up an email server on CentOS and ensured that DKIM and SPF were configured correctly to guarantee good email delivery.
Implemented SendGrid API in a custom plugin to manage and keep track of massive email campaigns.
Coordinated a team of three front-end developers who were in charge of creating the HTML/CSS layouts that had to be converted into optimized WordPress themes.
Technologies: PHP, Linux, SendGrid, WordPress, HTML, CSS, CentOS, DomainKeys Identified Mail (DKIM), SPF, Development, WordPress Plugins, WordPress Themes
Experience
Wellness Platform Based on WordPress
https://ginnapedros.com/
Developed the front end and back end of a wellness platform where clients can buy fitness and nutrition plans and administrators can manage their workers (specialists) with all the necessary tools to create and organize fitness and nutrition plans and stay in touch with their clients via a private panel.

I built everything on my own, without using third-party plugins, covering the following areas:
• Converted a layout made by a professional graphic designer to HTML5/CSS3.
• Implemented a payment gateway (in this case, the client chose Stripe).
• Implemented a custom "pay per bank transfer" flow in which clients can show the bank transfer confirmation to validate their payment.
• Built an invoice generator that would send PDFs by email after purchasing a plan.
• Created a page for clients to allow easy management of active clients.
• Made a private messaging system between clients and specialists.
• Created custom templates for nutrition and fitness plans.
• Created a built-in calendar page to allow specialists and administrators to keep track of all important events.

Also, I am proactively maintaining the platform and proposing new features that will increase its provided value and ease of use.
Open-source Plugin to Extend Front-end User Functionality
https://github.com/alvarofranz/banana-user-profiles
As the most vital point of WordPress is that it is open source, I wanted to contribute in a meaningful way. I released a custom plugin that allows handling user login, registration, and dashboard functionalities on the front end, adding as little bloat as possible. I actively maintain this plugin by adding functionalities and improving its code quality regularly.
Educational Blog Based on WordPress
https://www.salamarkesa.com/
Salamarkesa is an educational blog made for a local private academy. It is based on WordPress and uses a custom theme with built-in support for good SEO practices and optimized performance.

It also includes a custom plugin that adds extended functionality to the native WordPress admin area, helping authors publish faster and write math, chemistry, and physics equations.
Skills
Languages
PHP, HTML, CSS, JavaScript
Platforms
Visual Studio Code (VS Code), WordPress, WooCommerce, Linux, CentOS, Amazon Web Services (AWS), Docker
Other
Ajax, WordPress Design, WordPress Plugins, Content Management, WordPress Themes, Elementor, Migration, Laragon, User Interface (UI), User Experience (UX), Design, DomainKeys Identified Mail (DKIM), Product Development, Development
Frameworks
Angular, SPF, Tailwind CSS
Libraries/APIs
React, MathJax
Tools
Illustrator CC, SendGrid, LaTeX, Git, NPM, Vagrant, NGINX
Education
2016 - 2021
Ph.D. Degree in Engineering
Universidad de Sevilla - Seville, Spain