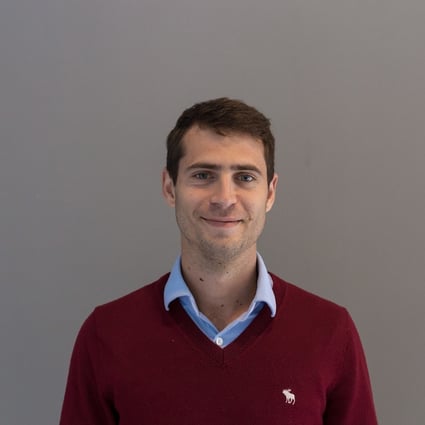 Tomás Harte
Salesforce System Architect Developer
Toptal Member Since
August 15, 2016
Tomás is a professional software engineer with several years of experience in the computer science field. He specializes as a Salesforce architect and can handle almost anything that has to do with Salesforce. Currently, Tomás has eight years of Salesforce experience, eleven Salesforce certifications, and is on the path of becoming a Salesforce CTA.
Preferred Environment
Salesforce
The most amazing...
...thing I've implemented was an eCommerce B2B platform based on a Salesforce community platform (Mydiageo.com).
Work Experience
2017 - PRESENT
Salesforce Architect (Founder)
Hartech
Analyzed, designed, implemented, delivered, and supported any Salesforce product.
Worked with Salesforce projects of all sizes and industries through various countries.
Independent Salesforce Architect capable of working as a consultant, developer, architect, Scrum Master, and any other role needed regarding Salesforce projects.
Technologies: Salesforce, Agile Software Development, Apex, Lightning Components, Visualforce Pages, Lightning Communities, eCommerce
2017 - 2020
Solution Architect | Lead Consultant
Cloudgaia
Created Salesforce solutions and also handled the technical designs and implementations.
Acted as the company's Salesforce core executive and practice lead.
Managed a team of 20 Salesforce architects and consultants.
Technologies: Salesforce
2014 - 2017
Lead Consultant
Fielo
Worked as a Salesforce Lead Consultant for a variety of projects.
Worked as a Salesforce certified administrator and developer.
Traveled and worked with all types of clients worldwide with different kinds of software projects of different industries.
Technologies: Salesforce
2011 - 2014
ECM Assciate Consultant
Oracle
Implemented as a Consultant the Oracle Content Server suite product.
Worked with different clients from Latin America, including Argentina, Colombia, El Salvador, and Mexico.
Worked as a part of a team of 5 people to build requested solutions for the clients.
Technologies: Oracle WebCenter Content
Experience
Fruitful App
An implementation of Salesforce Service Cloud.

Role: Owner of the complete Salesforce platform solutions
Features: Omnichannel, Chat, Cases, Knowledgebase
Integrations: iOS mobile App, Calendly, Twilio SMS, AW3
Users: Financial Agents
MyDiageo
http://mydiageo.com
An implementation of Salesforce Community for a B2B eCommerce platform for Diageo products, namely Johnnie Walker, Smirnoff, Baileys, Ciroq, Tanqueray, and more. This is available in markets in the UK and Ireland.
Club Terpel (Lifemiles)
This was a Salesforce community implementation for a loyalty program between Terpel and Lifemiles in Colombia. We implemented an integration system with all the petrol station systems to earn miles on the client's Lifemiles loyalty program. As well as implementing a web portal to redeem prizes with your accumulated miles.
ABInBev | Loyalty Mobile App
A Salesforce back-end implementation for a mobile app for loyalty for POC owners/managers.
Cardif (ARG) | Musimundo
I developed an incentive portal (a Salesforce site) for Musimundo sales employees.
BP Brokers | Insurance Solution
I developed this complete insurance solution; including building the CRM and website with Salesforce.
BlueScope Steel (Thailand) | Trueblue Member
I developed an online portal for BlueScope retailers (a Salesforce site).
James Hardie | Contractor Alliance
I developed an incentive online portal for James Hardie Contractors (a Salesforce site).
Skills
Languages
CSS, SQL, Apex, HTML, Java, JavaScript, APEX Code
Frameworks
Lightning Components, Visualforce
Libraries/APIs
Google Apps, Salesforce API, Salesforce REST API, JSON API, Salesforce SOAP API
Tools
Oracle WebCenter Content, Eclipse IDE, Salesforce Dataloader, Lightning Communities, Jira, Confluence, Salesforce Sales Cloud, Visualforce Pages, Process Builder, Flow
Paradigms
Functional Programming, Agile Software Development
Other
System Architecture Design, Salesforce System Administration, Certified Salesforce Administrator, Consulting, Salesforce AppExchange, User Interface (UI), Functional Design, Salesforce Lightning, Salesforce Certified Platform App Builder, Salesforce Platform Developer I Certification, Salesforce Community Cloud Certification, Salesforce.com Service Cloud Certification, Solution Architecture, Web Development, Salesforce System Architect, Salesforce Service Cloud, Deployment, Software Development Lifecycle (SDLC), Salesforce.com Sales Cloud Certification, eCommerce, Salesforce Reports, Electronics, Robotics, Engineering, Programming, Software, Integration, APIs, Salesforce Apex
Education
2017 - 2019
Informatics Engineer (Incomplete) in Engineering
Universidad Argentina de la Empresa (UADE) - Buenos Aires, Argentina
2013 - 2016
Superior Technician in Software Development (Associate Degree Equivalent) in Computer Science
Universidad Argentina de la Empresa (UADE) - Buenos Aires, Argentina
2010 - 2014
Electronic Engineer (Incomplete) in Engineering
Universidad de Buenos Aires (UBA) - Buenos Aires, Argentina
Certifications
FEBRUARY 2020 - PRESENT
Salesforce Certified Development Lifecycle and Deployment Designer
Salesforce
NOVEMBER 2019 - PRESENT
Salesforce Certified Integration Architecture Designer
Salesforce
OCTOBER 2019 - PRESENT
Salesforce Certified Sales Cloud Consultant
Salesforce
AUGUST 2019 - PRESENT
Salesforce Certified Application Architect
Salesforce
AUGUST 2019 - PRESENT
Salesforce Certified Data Architecture & Management Designer
Salesforce
MAY 2019 - PRESENT
Salesforce Certified Sharing and Visibility Designer
Salesforce
DECEMBER 2018 - PRESENT
Salesforce Certified Platform App Builder
Salesforce
DECEMBER 2018 - PRESENT
Salesforce Certified Platform Developer I
Salesforce
OCTOBER 2018 - PRESENT
Salesforce Certified Community Cloud Consultant
Salesforce
MARCH 2018 - PRESENT
Salesforce Certified Service Cloud Consultant
Salesforce
JUNE 2016 - PRESENT
Salesforce Certified Administrator
Salesforce