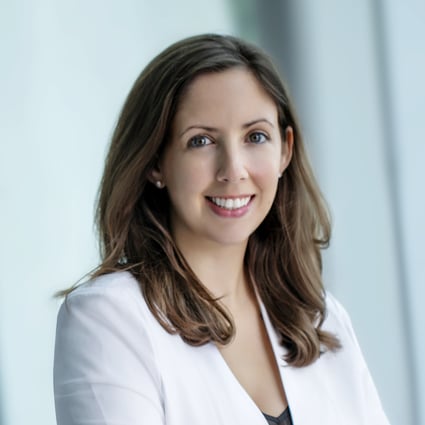 Erin Stewart
Project Manager
Location
Chattanooga, TN, United States
Toptal Member Since
May 21, 2018
Erin has over ten years of experience in product design and agile product management, leading various responsive web and native app projects for eCommerce, B2C, and B2B organizations. She works with the US and global organizations ranging from startups to large Fortune 500 companies to create inspired and innovative products. She also enjoys helping build out new, agile product teams and is well versed in Agile, Scrum, and Kanban.
Work Experience
2016 - PRESENT
Owner | Agile Product Management and Product Design Consulting
Scenic West Consulting, LLC
Provided freelance/contract user experience and product management consulting and leadership.
Helped companies build Agile product teams.
Coordinated with startups to lead UX and product strategy for new products.
Worked with large eCommerce companies to optimize cross-device experiences for maximum conversion rates and AOV through user experience improvements.
Collaborated with education tech companies and professional associations to create engaging online community experiences that sell courses, memberships, etc.
2013 - 2016
Education Technology Product and User Experience Leader
YourMembership
Led responsive UX efforts for client implementations of YourMembership Learning's highly customizable Learning Management System (LMS).
Headed responsive UX design for a redesign of Intel's Retail Edge online education and certification program and Intel's Reseller Training app.
Oversaw UI development and visual design for Intel's Retail Edge program.
Contributed to responsive UX design for Congress of Neurological Surgeon's (CNS) Neurosurgery Wiki.
Worked on American College of Cardiology's board exam test prep app.
2013 - 2016
Ecommerce Agile Product Manager and User Experience Lead
CustomInk
Held various Agile Product Manager and UX Lead roles in CustomInk's eCommerce product design and development team.
Led the framework design of a cross-device, interactive custom t-shirt design lab to replace the current lab.
Managed product and led UX development for CustomInk's new responsive style guide/UI framework, which supports UI development for our continuous deployment product development team.
Managed product and led UX development for Booster.com eCommerce buyer experiences including shopping cart and product pages.
Led UX design for Booster.com's mobile-first responsive shopping cart.
2012 - 2013
Agile Product Manager and User Experience Leader
Brazen Careerist
Worked with the CEO, CTO, and COO to turn high-level business goals into a product roadmap.
Owned user experience/interaction design decisions for software, using workflow diagrams, wireframes, and rapid prototypes to convey concepts to stakeholders.
Served as Agile Scrum team product owner for Brazen Connect, our enterprise SaaS virtual career fair, open house, and networking event platform.
Led the redesign of our corporate website.
Trained and mentored digital marketing staff and web interns on HTML, CSS, UI layout best practices, and content strategy.
Worked across the company, particularly with accounts, sales and marketing team leadership to identify product opportunities, conduct requirements gathering sessions, and document functional requirements in user stories for product backlog and upcoming releases.
2011 - 2011
User Experience Consultant
CGI Federal
Led mobile development best practice research.
Researched and evaluated native and mobile web application development options.
Advised healthcare team leadership on mobile user experience best practices.
Created wireframes for recommended features for MyMedicare.gov mobile website.
2010 - 2011
User Experience Lead/Web Application Developer
Booz Allen Hamilton
Led user experience, prototyping, front-end development, and user research/testing for internal business intelligence web apps.
Worked with clients/senior level stakeholders to gather requirements, establish the timeline, and plan products.
Produced wireframes for new business intelligence web applications requested by company leadership.
Conducted user training sessions and wrote user documentation.
Improved business processes, data collection, and reporting practices through technical solutions and enhanced business processes.
2008 - 2010
Web Development and Training Specialist
St. Mary's College of Maryland
Oversaw all project management and led front-end web development and site architecture for a college website, and supported the content management system.
Led site content migration and redesign projects supporting the implementation of a new content management system.
Wrote a web style guide, web technical guide, social network guidelines, CMS user documentation, and other training documentation for the college.
Created and managed the college's CMS training and user support program supporting over 200 web editors.
Managed the Web Services Intern Program.
Managed social networking guidelines and training efforts for the college.
Supervised web content development of all offices and departments on campus.
Project History
Sightline Maps Agile Product Management
Worked closely with Sightline's CEO to lead product design and agile product management to launch their SaaS platform.
I worked closely with Sightline's CEO to led product design for their MVP, provide agile product management for v1 product development, manage a customer beta program, then launch the product, measure, and iterate.

Key Responsibilities:
* Collaborate with the product development team on a daily basis as the product manager/product designer
* Work with CEO to establish roadmap and communicate with the team
* Manage weekly product reporting using Google Analytics, Auth0, etc.
* Regularly speak with customers and monitor user experience via SessionStack to identify opportunities for improvement
* Manage MailChimp customer email campaigns
* Lead product design for new features or enhancements

Client Testimonial:
"Originally, I was looking for a UX designer to do a month of work. Erin was so thoughtful about user engagement that we expanded her scope to include product testing over a three month period. She did such an amazing job at product testing that we kept her on to coordinate all product design and development for almost a year. We started out looking for someone to complete a minor product. What we found was someone capable of being a core member of the team."
Scrum Alliance Agile Product Opportunity Assessments
https://scrumalliance.org/
Worked with Scrum Alliance's internal leadership to conduct opportunity assessments, discovery, and prioritization exercises.
I worked with Scrum Alliance, the leading professional membership and certification organization in the Agile community, to conduct product opportunity assessments, prioritization exercises, and user experience work in support of roadmap planning. This included usability reviews of existing portions of their membership platform and overall online experience, customer journey mapping, stakeholder interviews, business value and level of effort assessments, and prioritization matrix diagraming. Prior to this work I also provided user experience/product design support for several sections of the site they were looking to redesign as part of a new CMS launch.
CustomInk Agile Product Manager
https://www.customink.com/
Served as an Agile Product Manager for CustomInk, an Internet Retail Top 500 eCommerce company.
From 2013 to 2016, I held various full-time Product Manager and User Experience Lead roles throughout their e-commerce product development organization. CustomInk used Kanban and had 4-5 product teams that consisted of a PM, UX Lead, 3-5 engineers, and a product coordinator.

During that time key. initiatives I worked on included:
- CustomInk Fundraising
- Moving their fixed width website into a responsive UI framework and style guide
- Numerous mobile optimization initiatives throughout the online experience, including a mobile version of their design lab and then a responsive design lab 2.0 experience
Education
2009 - 2011
Master's Degree in Information Management (Human Computer Interaction focused)
University of Maryland, College Park - Maryland
2005 - 2008
Bachelor's Degree in Economics
St. Mary's College of Maryland - Maryland