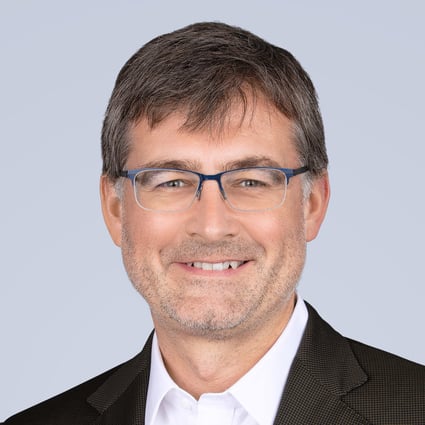 Richard Forsythe
Project Manager
Location
Lake Forest, CA, United States
Toptal Member Since
June 4, 2018
Richard's success in remotely managing large development projects stems from in-depth experience in a multitude of roles covering development, product ownership, and QA engineering. This client-centered experience, combined with a successful track record in managing global teams of remote talent, helps maximize project outcomes.
Work Experience
2017 - PRESENT
Remote Work Consultant
Various
Worked with a large office-based services company to introduce agile work practices in conjunction with remote design and development teams.
Built remote design and development team from the ground up for office-based insurance broker looking to tech-enable their business.
Worked with an international organization to update/enhance IT policies and procedures to better support remote work and global talent.
Managed remote teams, and maximized productivity and team morale.
Worked with clients to implement appropriate software and services for remote work, including associated etiquette and expectations for use.
2019 - 2019
Project Manager and Rescue Analyst
eCommerce Start Up
Joined project after significant turnover of developers and project manager.
Completed bottom-up technical and functional review of work product delivered to date.
Established agile protocols and practices among all team members.
Changed development priorities to improve overall product functionality and usability.
Achieved viable MVP within original budget and schedule.
2019 - 2019
Project Manager
Healthcare Startup (via Toptal Projects)
Interviewed founder about desired product concept.
Researched options for HIPAA-compliant platforms.
Wrote user stories for proposed MVP.
Worked with development team on MVP estimates.
Insurance Broker (via Toptal Projects)
Guided the Toptal client from initial concept to a web-based application handling their mission-critical functions from customer enrollment through to invoicing.
Opened the project with in-depth discussions on requirements, created a detailed backlog, and presented a project proposal for time, budget, and scope.
Coordinated closely with each team member to build the envisioned product according to specifications and within tight delivery deadlines.
Worked with the client to ensure that the highly complex set of business requirements were implemented in an optimal fashion and within expectations.
Collaborated with third parties, including ADP Payroll, to implement data integration functions as needed for the system.
Selected and on-boarded Toptal team, including designer, developers, and QA.
2018 - 2018
Project Manager - Toptal Projects
Hyatt (via Toptal Projects)
Worked with operations at two client organizations, Hyatt Hotels, and their subsidiary Exhale Spa, to develop detailed requirements for the integration.
Assembled team of Toptal developers and QA to build the integration and associated website on a tight schedule for launch.
Worked with the client and a Toptal designer to build out the desired UI for consumer use when connecting accounts and redeem points for spa services.
Worked closely with a third outside entity, MindBody Online, on their API and associated issues.
The final application interacts with two other systems via API, as well as consumers via the UI.
2018 - 2018
Technical Project Manager
Multi-Dwelling Real Estate Developer (via Toptal Projects)
Developed specification for a futuristic Smart Home concept, incorporating custom voice interface and IoT control.
Designed technical architecture for proof-of-concept application.
Worked with the designer to create complex, cross-platform UX/UI framework.
Evaluated a variety of voice interaction platforms for strategic incorporation into proposed solution.
2017 - 2018
Project Manager
Major Insurance Services Company (via Toptal Projects)
Guided the client from concept to a web-based application that imports data files from a number of client customers, emails a survey to the appropriate people based on complex and customizable criteria, records responses, and manages business workflow based on customizable response criteria.
Kicked off the project with an in-depth process of business analysis, story-writing, and backlog building to define scope.
Worked closely with client executives to build an agreed upon project plan and budget, based on 250+ stories in backlog.
Coordinated with the client as product requirements evolved, ensuring maximum agility during product development while avoiding unnecessary rework.
Selected and on-boarded the Toptal team, including designer, developers, and QA.
Worked closely with each team member to build the client's product according to specification.
2016 - 2017
Project Manager + iOS Team Lead
Duodecad (via Toptal Projects)
Managed a rapidly expanding team of worldwide iOS developers.
Converted Parse-based iOS code to custom back-end.
Implemented significant new video editing functionality.
Converted an app to HTTP Live Streaming.
Enhanced Layer-based video messaging functionality.
2016 - 2017
Project Manager
Global Pharmaceutical Company (via Toptal Projects)
Managed a team of developers and QA engineers building an internal web-based business application.
Led Agile development processes with weekly sprints and daily stand-ups.
Handled the transformation of user requests into actionable, implementation-ready JIRA stories within a highly specialized scientific domain.
Managed the implementation of formal QA processes.
Supported the resolution of issues raised by PostgreSQL database over one terabyte.
2016 - 2016
Project Manager
The Ansel Adams Gallery (via Toptal Projects)
Led the team in a fast-start initiative to scope and estimate a mobile app concept.
Worked closely with the client to create a detailed set of user stories.
Completed the project successfully, on time, and comfortably within budget.
Delivered wireframes, product backlog, and graphic design.
2016 - 2016
Project Manager
Brightfox (via Toptal Projects)
Led the team in a fast-start initiative to scope and estimate an educational iPad concept.
Worked closely with the client to create a detailed set of user stories.
Completed the project successfully, on time, and comfortably within budget.
Delivered wireframes, product backlog, and related technology advice during development of concept.
2016 - 2016
iOS & Back-end Developer
Glass Financial (via Toptal)
Migrated the app from Parse to a custom-built PHP/MySQL API.
Created database and PHP-based API used by the iOS app.
Set up and maintained AWS infrastructure required for the project.
Implemented In-App Purchasing for three recurring subscription options.
Integrated app with Plaid API for financial transactions.
2016 - 2016
Lead Back-end & iOS Developer
Automotive Aftermarket Manufacturer
Led ground-up development effort of iOS app and back-end services that communicate with a hardware device via Bluetooth.
Worked with hardware engineers to ensure maximum data throughput between device and iPhone.
Built the interface to a Bluetooth device via Apple's ExternalAccessory Framework.
Designed app wireframes for review and approval by business owners.
Implemented a Laravel-based API, including documentation and automated tests.
2015 - 2016
Freelance iOS Developer
Superlative Home Shopper
Took responsibility for existing code base for an app targeted at home buyers.
Implemented improved search functionality within the app.
Upgraded the app to iOS 9 compatibility.
Upgraded Core Location functionality to iOS 8 compliance.
2015 - 2016
Technical Product Manager
Insight Notes
Joined a small team as the first product manager, formalizing the role and coordinating product releases.
Functioned as lead QA Engineer, working closely with the developers on enhancements and bug fixes.
Handled HIPAA-compliant server setup and configuration for both live and dev environments.
Introduced a structured process for version management.
2015 - 2016
App & Web Developer, Server Admin
SESH Release (via Toptal)
Took responsibility for pre-existing code, fixing remaining issues.
Updated Objective-C to support ARC, iPhone 5 screen layout.
Reconfigured handling of image files to reduce bandwidth requirements.
Optimized AWS configuration for web and database server, and implemented SSL support.
Made critical enhancements to the mobile and web applications prior to App Store submission.
2015 - 2016
iOS Developer & Product Manager
instaMelody
Took responsibility for pre-existing code base.
Stabilized code in preparation for app store submission.
Worked with Founder to prioritize and implement required features.
Optimized design to facilitate sharing of audio files.
NoteStream
Managed a programming team from concept to beta delivery.
Took over QA responsibility to maximize app stability.
Directly responsible for significant enhancements to the app since 2014.
Implemented support for VoiceOver, Apple's accessibility function for the visually impaired.
Implemented full support for iOS 9 search functionality, NSUserActivity, and CoreSpotlight API, making the app compliant with AMSO standards.
Implemented deep links, universal links, and web-markup to fully support iOS Applebot search functionality.
Implemented Apple push notification service for back-end and front-end.
Handled all work on PHP and MySQL back-end, implementing REST API for the app.
Implemented SQL queries and procedures to support business reporting requirements.
Crew Tools
Developed an app from the ground up, designed both for iPhone and iPad.
Wrote code to scrape existing website, gathering complex data for presentation in the app.
Coordinated with a graphic designer for layout and branding.
Implemented Auto-Layout to support iPad and iPhone screen formats, including split landscape view.
Sage Group plc
Spearheaded the development of a global strategy for Sage Group plc, an FTSE-100 company.
Worked with global business units on country-specific and group-specific strategy, refining growth patterns and projections for maximum shareholder benefit.
Formalized a portfolio management model for the organization's extensive range of individual businesses, supporting both individual brands and the corporate entity.
Reviewed global mergers and acquisitions.
Reported directly to the Board of Directors.
1994 - 2005
ERP Product Management
Sage Group plc
Negotiated with engineering teams to establish project scope and timelines.
Prioritized features and ROI to align sales and marketing objectives with engineering schedules.
Facilitated senior executive decision-making regarding product release cycle and resource allocations.
Represented sales and marketing in engineering design discussions.
Project History
CTO - Insurance Broker Platform
Led the ground-up development of a business enterprise platform for a high-growth insurance broker.
The project started with a white-board and the client's exec team, leading to the mapping of the critical functionality into an agile backlog and estimate. From there, design and development took over, delivering against the initial milestone.

Due to the variety of offerings from multiple insurance companies that need to be handled by the system, a sophisticated interface layer was devised to support the complexity inherent to this market.

As the product matured, direct data integrations were required, both to the insurance companies themselves, as well as customer-facing providers such as ADP.

This Ruby on Rails application is now successfully handling the insurance needs of hundreds of companies and thousands of their employees while continuing to add additional features and capabilities.
Project Manager - Loyalty Reward Integration
Led a team to integrate the World of Hyatt loyalty system with the ERP system of a subsidiary, for earning and redemption.
Hyatt acquired a chain of spas and wanted to allow World of Hyatt loyalty points to be earned by spa customers, as well as redeemed for spa services. The subsidiary used a shrink-wrap ERP system, MindBody Online, that could not be directly modified.

First, it was necessary to work through the very detailed and complex business requirements associated with the processes involved, involving the operations teams of both Hyatt and the subsidiary.

A technical analysis then indicated the tech stack needed to align best with Hyatt's internal systems. Once identified, a team of four developers was hired to build the system against a tight launch deadline.

The product was launched on time, even with some late-cycle scope changed that was requested and accommodated. Further enhancements were made post-launch to expand the scope of the integration, and the system is still used today.
Project Manager - Global Pharmaceutical
Led the build-out of an internal web app, streamlining the precision research process for a major pharmaceutical company.
Working closely with the product owner, a Ph.D. biochemist, the team was tasked with implementing significant functionality to maximize the distribution of information between numerous departments.

Built on Angular + Python/Django, the project involved the development of visualization tools for humane genomes, drill-downs into complex data structures, and application performance tuning in support of a multi-terabyte back-end database.
Project Manager and iOS Team Lead
Led a large iOS development team challenged to build significant video sharing/editing functionality into an existing app.
The project started as a small external team supporting in-house developers converting an iOS app from Parse to a Node.js back-end. Over the next nine months, the Toptal team grew to over 10 iOS developers across four agile teams; each team tasked with making rapidly evolving enhancements to the app.
Project Manager - Insurance Claims Experience
Led development of a shrink-wrap application for customer satisfaction measurement and response in the insurance industry.
Toptal's client needed to develop a sophisticated tool that could be used by their customers to precisely measure customer satisfaction for the purpose of developing actionable insights into customer behaviors. I worked closely with their executive team to define and detail the concept and create both an immediate backlog and project estimate.

Once design and development began, the client was active throughout -- attending weekly sprint review and planning sessions as well as frequent involvement in the daily calls.

For the QA team, the project represented a particular challenge, with complex rules governing the conversion of insurance claims data into client-facing emails and alerts.

This React + Java Spring Boot project was delivered under budget, with functionality beyond the original specification.
Technical Project Manager - Smart Home
Developed specification for a futuristic Smart Home concept, incorporating both custom voice interface and IoT control.
Led the technical design process for an international real estate developer wanting to embed leading-edge smart home functionality for a multi-dwelling new build construction.

The vision, which incorporates a custom voice interface and advanced IoT control of the home, requires a complex, cross-platform UX/UI framework and the tight-knit integration of a voice interaction platform.
Project Manager - Ansel Adams
Lead for Lightning Start for The Ansel Adams Gallery: scope and estimate a mobile app concept.
The team worked directly with the client to build detailed user stories detailing their mobile application concept. I worked closely with both developer and designer over the course of two weeks, ensuring the successful completion of the Lightning Start, bringing in the project on time and comfortably within budget.
Project Manager - Classroom Education App
Transformed an innovative educational concept into a defined project scope with an actionable backlog.
A cross of detailed interviews and brainstorming sessions with the client led to the creation of wireframes. Refinement of the underlying technology architecture enabled the creation of a comprehensive development plan.

Designed as an iPad app to be used in-classrooms, the solution combined a teacher-facing component and a child-facing component, providing the children with the benefits of guided learning through the steps of individual actions.
Education
1995 - 1997
Master of Business Administration (MBA) Degree in Business
The Edinburgh Business School - Distance Learning
1988 - 1991
Master's Degree in Mathematics & Computation
Oxford University - Oxford, England
1988 - 1991
Bachelor's Degree in Mathematics & Computation
Oxford University - Oxford, England