Hire the Top 3% of Freelance Talent
Toptal is an exclusive network of the world's top freelance software developers, designers, finance experts, product managers, and project managers. Fortune 500 companies and renowned startups hire Toptal freelancers for their most important projects.
Trusted by leading brands and startups
Leverage World-Class Talent
We are the largest, globally-distributed network of top business, design, and technology talent, ready to tackle your most important initiatives.
Hiring Made Easy
1
Talk to One of Our Industry Experts
Toptal experts with domain expertise will work to understand your goals, technical needs, and team dynamics.
2
Work with Hand-Selected Talent
Within days, we'll introduce you to the right talent for your project. Average time to match is under 48 hours.
3
The Right Fit, Guaranteed
Work with your new freelancer on a trial basis, ensuring you hire the right people for the job (satisfaction guaranteed).
Hire Top Talent
Build Amazing Teams with On-Demand Talent
48h Match Time
The average time to match you with talent is under 48 hours.
98% Success Rate
98% of new engagements pass the no-risk trial period.
The Top 3%
Every applicant to the network is rigorously tested and vetted. Fewer than 3% make the cut.
We only engage the best.
Top skills and impressive portfolios aren't enough.
Our rigorous five step process helps us identify the very best talent. We personally get to know each individual during the process so we can identify the best match in skills, personality, and culture. The evaluation doesn't end there. We continue to ensure each member of our talent network maintains a perfect track record.
Hire Top Talent
Our Talent Screening Process
24.4%Pass Rate
Excellent technical communication
Toptal talent must possess strong written and verbal communication skills. They work effectively across multiple collaboration tools and convey complex engineering ideas and design concepts with ease.
7.4%Pass Rate
Core skills and algorithms
Each member of the network is required to demonstrate the fundamentals of their skill, their problem-solving ability, and their technical aptitude to a panel of leading experts.
3.6%Pass Rate
Proactive problem-solving
Members of the Toptal talent network are experts in tackling roadblocks creatively and independently. Each candidate is live-screened by experts in their skill and must offer multiple paths to the solution while making decisions on the spot.
3.2%Pass Rate
End-to-End project execution
Candidates must deliver a test project to completion, demonstrating their skills across ideation, scoping, implementation, and problem-solving.
3%Pass Rate
Continued excellence
Top talent are expected to maintain a perfect track record while working with clients. We assess our talent after every engagement to ensure our standards for excellence were met.
Hear from Our Clients
Our customers say Excellent4.7 out of 5 based on 1,630 reviews
Creating an app for the game
With the pressure on and millions watching the Cleveland Cavaliers during the NBA Playoffs, Toptal delivered the talent and expertise needed to launch a brand new fan engagement platform.
Conor Kenney
Director of Professional Services
Talented developers
With Toptal, we are able to find talented developers in a matter of weeks instead of months. The quality of talent they supply is extremely high as the developers are able to immediately onboard and ramp incredibly fast.
The work was stellar
We've been very pleased with our experience working with Toptal. Their team was incredibly helpful in helping us find the perfect developer for our project. The work was stellar, the communication was excellent and we couldn't have been happier with the overall experience. We're excited to work with Toptal for more projects in the future!
Ryan Walker
Director of Product
Meet Our Network of Top 3% Talent
Only 3% of freelancers who apply to Toptal pass our rigorous screening process of live interviews, online assessments, and a test project.
Developers

Designers

Finance Experts

Project Managers

Product Managers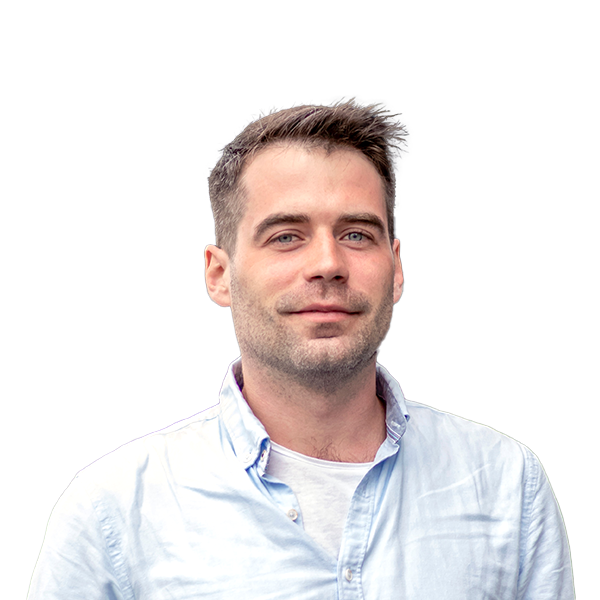 Vladimirs Timofejevs
Verified Expert in Engineering
Previously at