If you are looking to hire a UX designer, it means you are about to embark on a life changing journey or are in the throes of saving lives while trying to keep the boat afloat. Either way, when something needs to be built or has to be fixed, the trail of gingerbread crumbs comes back to the cradle of design: UXD (user experience design).
This phase can wear many hats and can go from truly enlightening to astronomically daunting. This is where the difference between producing a truly meaningful and viable product that transcends the connections between life and technology itself can also meet complete oversights, where requirements are thrown to the wind and the steady foundation required to keep all the supporting pillars at their best can come spiraling down.
In order to get the best out of the UX designer you will be working with, it is best to get a little closer to what they do and how they do it.
In this article, we'll take a quick look into what it entails to successfully identify and hire the best UX talent for your project as well as come to grips with the intricacies of the UX designer job description, framing UX-based interview questions that matter and understanding terminology and processes.
What Is a UX Designer?
Understanding what actually defines user experience (UX) design is a debate that has raged on for decades. What makes it somewhat elusive is that it evolves with needs, be it technical, human, or environmental. In the Fast Company article The Intricate Anatomy of UX Design, an idea of the range of disciplines UX design brings to the fold can somehow be understood.
In this case, we will be looking at the practical or functional sections of UX design that encompass the lifecycle of a digital product's journey, in essence, what is UX design, and how can you use it to build your business and its products?
UX designers are primarily concerned with how the product works and feels. A given design problem has no single right answer. UX designers explore many different approaches to solving a specific user problem. This can range from solving highly technical product issues to meandering the intricacies of user behavior and solving the core values and the fundamental purpose of a product and its relationship to the user as a whole.
Some of the responsibilities a UX designer has may entail, but are not limited to:
Strategy and Content
Competitor analysis 
Customer analysis
Product structure/strategy
Content development
Wireframing and Prototyping
Wireframing 
Prototyping
Testing/iteration
Development planning
Execution and Analytics
Coordination with UI designer(s)
Prototyping
UX testing/iteration
Development planning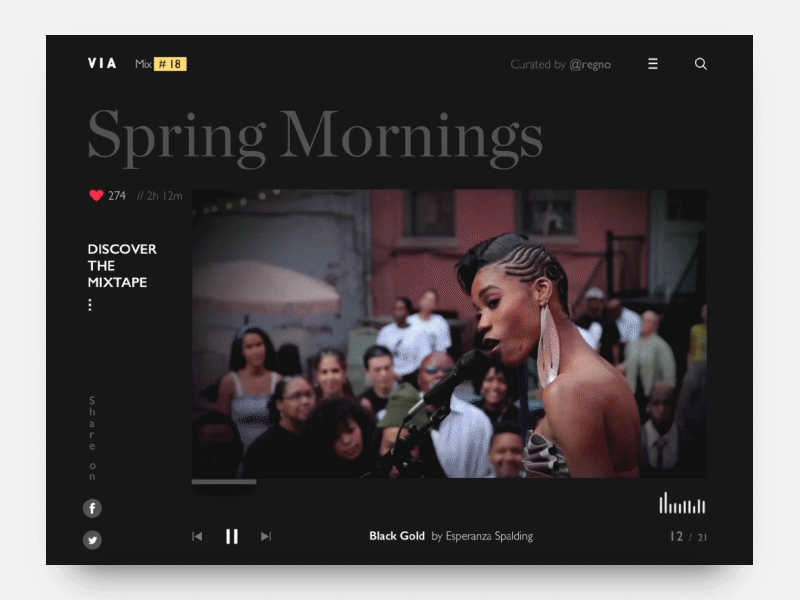 The Next Steps
Identifying requirements is a phrase you'll come to endear; at this stage, it is paramount we understand what it is we will be requiring from our UX designer, what to look for in their UX design portfolio, and in what form, as the lines between philosophy and practicality can be blurred. In the aim of getting the best out of the experience, a healthy balance of tangible production deliverables as well as some credible research and strategy is key.
The most effective way of defining the correct project roadmap is by considering which of these three phases you fall into:
1. Research & Discovery
There's a lot to consider when you're laying out the starting point of your project. This seemingly would be one of the most important sections of your products journey outside of financing as it sets the intention and defines your goals and clarifies your objectives.
When you're in the product discovery phase, expected UX deliverables will include:
User experience research
Product discovery
Brand positioning
Defining of value propositions
Identifying key differentiators
Benchmarking targets and setting key performance indicators on relevant sectors of the business—be it acquisition and/or customer support and retention as well as defining user experience strategy and roadmaps for the project's ensuing lifecycles—can also fall into this phase.
So if you're hoping to define your idea/product into a viable product and take it into production as well as get it vetted and approved for funding, this would be the best place to to start.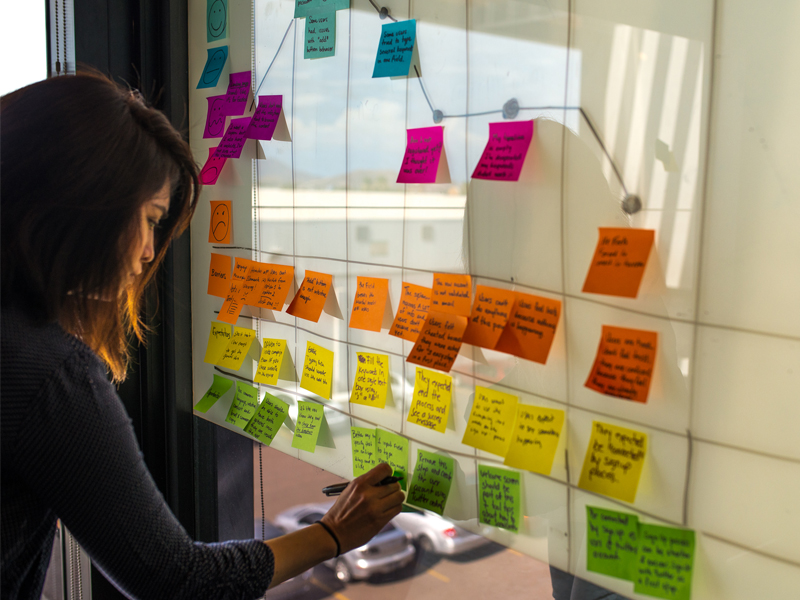 2. Production
Once you have your technical requirements and user needs bolted down, the next phase moves onto defining those outcomes and sometimes hypothesis to environments that let you physically see how it all comes together. This is a hugely reiterative process moving from low fidelity sketches all the way to high fidelity prototypes as you test and redefine.
Once you are here expect to come across these expected deliverables from your UX designer:
Information architecture (IA)
Interaction design (IxD)
Taxonomy
Defining user journeys and flows
Low to high fidelity wireframing (Balsamiq)
Usability testing
In this space, make sure to identify that your UX designer is indeed familiar with the tools and the production deliverables expected from them as they turn research to tangible wireframes and prototypes. Missing this step leaves the user interface (UI) designer either using visual design solutions to vet unexplored usability patterns or having to wear both hats in the same time frame they have to focus on their physical design deliverables of the project's cycle. This phase will be your most crucial, production-wise, as it affects more than just the UX vector and directly impacts the UI design process all the way to development.
3. Redefining
If you are at this phase, you already have quite some experience defining project timelines and understanding expectations for deliverables. You have gone through initial research and testing and design iterations and are moving onto A/B split testing, relooking UX and UI patterns, and identifying where they affect conversions, user drop-offs, and where consumers have misunderstandings of your product offering.
Once you are here, expect to come across these expected deliverables from your UX designer:
User experience audit
Redefining function
Improving usability
Introducing new user functions
Reconciling usability and affordability
Other areas you might investigate are re-visiting the experience the product offers from a visual design and interaction point of view. This is sometimes referred to as emotional design.
You may also look into internationalization vs. localization in regards to growth or expansion, be it for the businesses or your products as well as addressing understated needs for customers or where the platform falls short technically.
Change is inevitable, and integrating advancements in usability and performance architecture or accessibility is crucial to your product's survival and relevance.
In summary, you'll be addressing a lot of technical disciplines as well as your own business needs and hoping they all come together as one unified train of thought. A recap of what your UX designer should be able to do at this point is:
User and product research
Definition of interaction models
User task flows and UI specifications
Communication of scenarios, end-to-end experiences, and screen designs to stakeholders
Collaboration with creative/visual designers to incorporate the visual identity and tone into features.
Development and maintenance of design wireframes, mockups, and specifications as needed
Here is a great checklist to keep things straight when all the processes seem to get intertwined:
And a few other lists that help break apart the terminology of methods and deliverables can be found here:
What to Look For in Your Interview 
Once you have gone through the arduous process of working out technical requirements and are ready to hire a UX designer, it is important to go through a chemistry session with your UX design candidate(s) and get on the same page.
Their ability to produce work is one thing, but to truly succeed, you also need to be working with someone you can trust to defend your purpose and intent through the work they produce as well as have the experience to be able to best define requirements, governed from true insight and led by shared values.
There will be a lot of custodians in place, from technical to business as well consumer, so it is one thing having a genius, but if they have no connection to the product, customer, or colleagues, then your boat may end up in the docks.
A Few UX Interview Questions to Address
"Have you ever worked on a similar product? What were the high and low points and, if any, what were the most crucial takeaways from the experience?"
"Have you worked with a similar client, and what was the experience like? Anything you'd improve in the process" (Working with large or small teams or remotely provides different challenges and scenarios. It is good to define the best way to work together beforehand.)
"What kind of role best defines you? UI, UI/UX, visual designer, art Director, etc.? And, in that regard, what are your main strengths, and if they were any shortfalls, where do you think they'd come up?"
"Furthermore, in regards to the challenges presented, what will you be most comfortable in taking on and solving?" This is a key takeaway as most will only address their perceived strengths and it is crucial to also understand from the get-go what they might not do well as well (in respect to time and resources) and mitigate those risks from the start.
"What UI tools will be primarily used by the entire team—Sketch vs. Photoshop—and what format will be required for source handovers?"
"How will you communicate best—Zoom, Slack, Skype, Trello, etc.?" Always best to make the bed so that you are ready to kick off within the right channels.
"Are you a self starter? Do you prefer to define your own schedules and how are you with time?"
"Having taken a look at our brief, are there any areas you think we need to look at before addressing the scope we have outlined?"
"What is your current availability? Are you able to work full-time/part-time/hourly? And for how long? 2 weeks/3 months?"
"What are you most excited about accomplishing with this project?" Also identify categories the project falls under so you all know what you're getting into—Is it eCommerce, SaaS, Onboarding and Support etc.?
Rounding Up Your Requirements and Getting Started
At this point, you have defined what you need and who you would like work with in your product's journey, so the next steps to recap and address are simple although important to have bedded down.
Scope and deliverables (expected/required)
Timelines and goals
Global assumptions (e.g., Mobile should be included, exclude testing for IE, etc.)
Special requirements (e.g., Accessibility for the visually impaired, Language, etc.)
Tech and specifications (iOS/Android, virtual/augmented reality, REST API, etc.)
Legal (NDAs, other contracts)
Some handy links to understanding deliverables as well as general documents can be found in the links below:
For further reading and resources, here a few good places to start:
Once final expectations have been set and confirmed, your next step will be to get back to your matcher from the Toptal Core team and finalize legal as well as terms of service and set a starting time for your project.
From this point forward, you're good to go, and support is always around when you need to redefine terms or commitment lengths. Your matcher will be by your side to help create the best experience possible along with your new UX design partner.
As a parting note, a helpful guide to some of the tricky language and terminology you'll be encountering can be found here:
https://uxplanet.org/60-tech-terms-you-need-to-know-as-a-ux-designer-a01166074ae1
Here are few examples:
Iteration/Iterative development: Iterative development is a way of breaking down software development into smaller pieces. An iteration in the context of Agile development is as set period of time (usually between 1 and 4 weeks).
MVP: MVP means minimum viable product. It's a way of developing a new product (e.g., a website) with acceptable features to suit the users. More features are only developed after considering feedback from the initial users.
Unit Testing: Unit testing is where parts of an application are tested to find out if they are good to use. Unit testing can be done manually but is often automated.
Other Sources/Credits to Note
Check out Ruwix to learn the solution of the Rubik's Cube and other twisty puzzles like Pyraminx, Square-1 etc.