Your portal to productivity
Everything you need to stay on top of notifications, updates and job listings — without any interruptions.
Streamline your Toptal journey with our powerful desktop application. Hit the Download button below ⬇️
* Requires MacOS 12 or newer.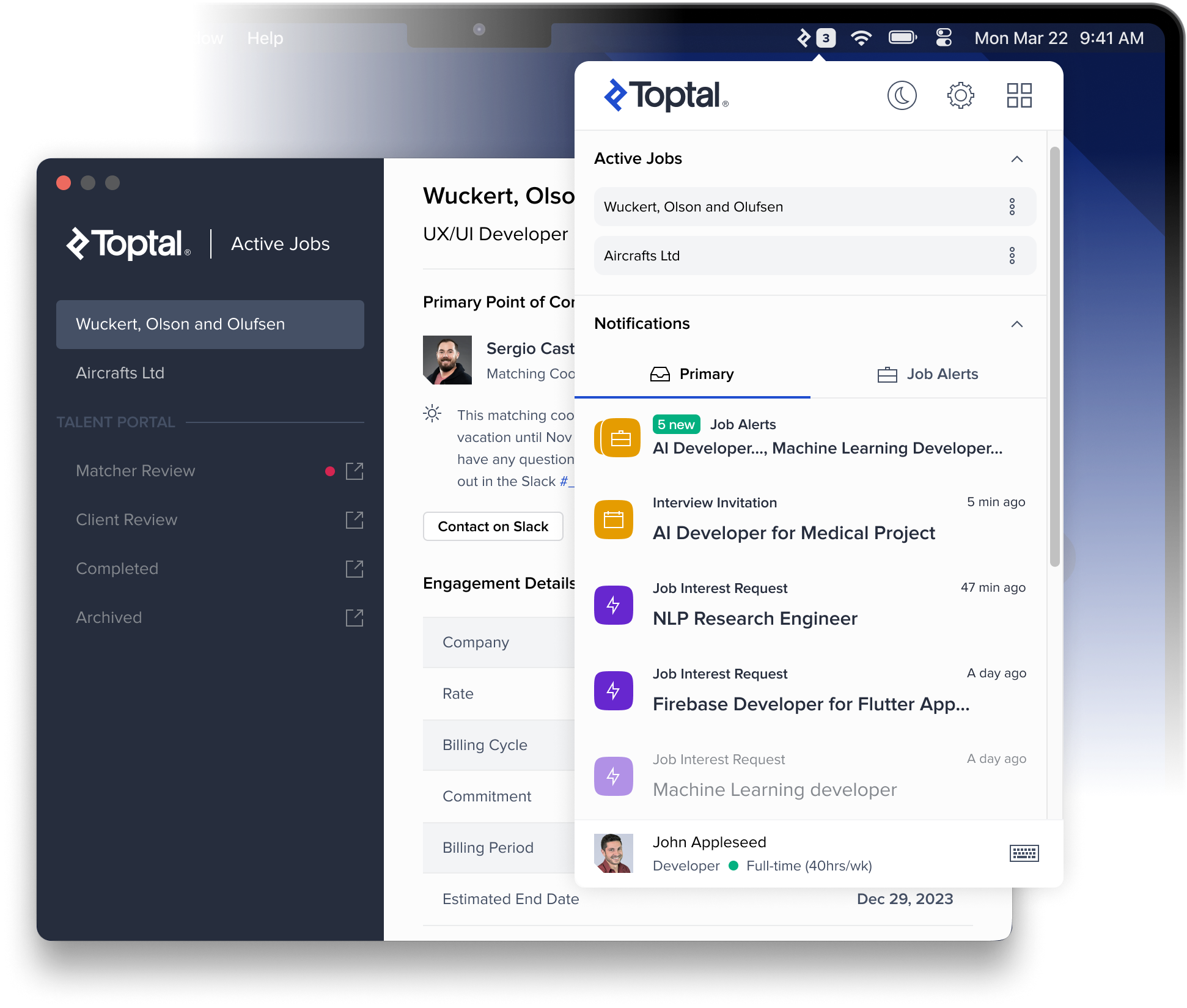 Simple. Secure. Useful.
Easy to use and convenient, the app helps you prioritize important updates and tasks at hand.
Notifications at a Glance
All your notifications in one place, including interview updates, job opportunities and more.
Keyboard Shortcuts
You don't need to be a keyboard master to get the hang of our convenient app shortcuts.
React with Quick Preview
Stay updated without being distracted. React quickly and head back to your tasks.
Mini-Apps
Access handy mini-apps that help you optimize work life, like a quick overview of your active jobs and more.
Lightweight and Functional
No frills, no fuss, noise-free functionality so you can stay focused on what's important.
Do Not Disturb
A nifty silent mode that keeps your updates and notifications ready for when you're available.
Get started with Toptal Desktop today.