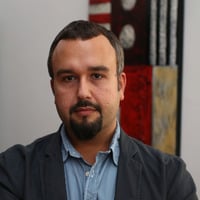 Google Cardboard was envisioned as the cheapest Virtual Reality (VR) solution on the planet, and at this point, nothing else comes close in terms of pricing. However, the low price did not bring about mass adoption, and Google's Android-based VR platform is nothing more than a tech curiosity at this point.
In this post, Toptal Technical Editor Nermin Hajdarbegovic leverages his extensive experience in the graphics industry to explain what's keeping Cardboard VR down, and what the platform needs to attract more users, investment, and development.
20 minute read
Continue Reading
World-class articles, delivered weekly.
Join the Toptal® community.