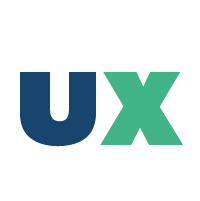 Find the perfect UX design portfolio
Toptal is a private network of the top 3% of UX designers from around the world. Browse top UX design portfolios and hire Toptal freelance UX designers for your most important projects.
NetApp used Toptal talent for their mission critical initiatives.

HP Enterprises worked with Toptal to add freelance experts to their team in Israel.
Check out some of our top UX designers.
Michael Clingerman
United States
Michael is a skilled designer with twenty years of brand identity, product development, and graphic design experience as an art director and an independent designer and artist. He directed interactive design for Yahoo!, where he specialized in advertising, branding, product development, UI/UX, and ideation, and has recently finished a thirteen-month project for Microsoft as a senior UI/UX design lead for a next-generation big data CRM platform.
Tamara Olson
United States
A self-employed UX designer and developer, Tamara spent several years at Google, first as a UX manager in Ads (DFP), and then as UX design lead for Google Classroom. She has crafted experiences for Apple (apple.com redesign), The Paperless Post, Conde Nast, and The New York Observer (2009 Webby nomination, best newspaper). Tamara is an adjunct professor at FIT, teaching interaction design, and holds a Master's from NYU's ITP.
Alexandra Jones
United States
Alexandra has over eight years of experience as a UX designer in four countries. She has partnered with both small startups as well as innovative, market-leading blue-chip brands at both top-line strategic and granular levels—including Johnnie Walker, Waitrose, Barclays, Weetabix, KFC, World Animal Protection, and more. Most recently she has been working extensively with software market leader Atlassian in San Francisco.
Recent articles published by Toptal designers
Don't just take our word for it.
"Working with Enrique has been a pleasure and a relief. His knowledge in the IT space is broad and in-depth. Zoomedia has been in need of this level of support for some time and I feel confident we are an exponentially stronger team with Enrique on board."