SAN FRANCISCO – THURS., DEC. 29, 2016 — Committed to empowering the next generation of female computer scientists, software engineers, and developers, Toptal, today, announced the final winner of the Toptal STEM Scholarships for Women, a program that supports women in science, engineering, technology, and mathematics through financial support and mentorship.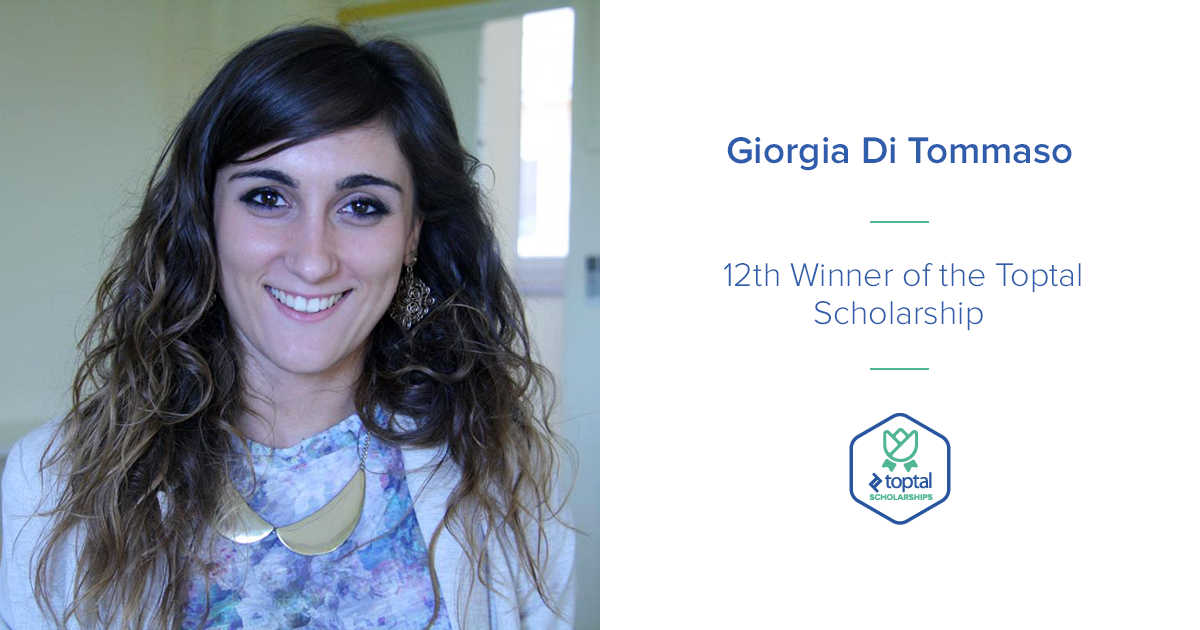 Toptal's STEM Scholarship for Women, launched in 2015, is a series of 12 scholarships for women awarded monthly over the course of one year. Winners receive $5,000, which many put toward furthering their education, and a year of weekly one-on-one technical training and mentorship from a Toptal senior technologist. While the program is no longer accepting applications, women from around the world and of any education level were eligible to apply.
Di Tommaso serves as a volunteer coach with non-profit Fondazione Mondo Digitale, where she teaches basic principles of coding to children and sometimes families; a senior coach with Coding Girls, a project that encourages girls to learn coding and study computer science; a tutor with the NERD Project, an initiative that teaches high school girls about developing mobile apps; as well as a Python programming teacher at a local Rome high school.
"Our final scholarship candidate is learning skills in Rome which she can share with aspiring developers back in her hometown where the offer of such initiatives is scarce," said Anna-Chiara Bellini, director of engineering at Toptal. "We are sure that Giorgia will have an impact in her local community, which has been the common thread guiding our selection of the Scholarship winners."
Di Tommaso, who was initially hesitant to go into programming due to it being a predominately male industry, applied for the Toptal scholarship so she could have access to a mentor who would help her become a stronger developer and teacher. "Being awarded this scholarship sets a positive example for my schoolgirls," said Di Tommaso. "It proves that girls can do anything with creativity and passion."
For more information on the Toptal STEM Scholarship for Women, including past winners, please visit: https://www.toptal.com/scholarships.
About Toptal
Founded in 2010, Toptal is an exclusive service to connect innovative companies with the world's best technical and design talent. Toptal serves thousands of clients, including Fortune 500 companies J.P. Morgan and Pfizer and startups Airbnb and Zendesk, delivering expertise and world-class solutions at an unparalleled success rate. Toptal investors include Andreessen Horowitz, Adam D'Angelo, Ryan Rockefeller, among others. For more information, please visit www.toptal.com.