An Introduction to Workarea Commerce Platform
The global eCommerce market has grown from $2.8 trillion to $3.5 trillion over the last year, and the projected growth remains at a staggering 18% per year. Workarea is positioning itself as a highly flexible and customizable offering for enterprise clients to satisfy the growing demand.
---
authors are vetted experts in their fields and write on topics in which they have demonstrated experience. All of our content is peer reviewed and validated by Toptal experts in the same field.
The global eCommerce market has grown from $2.8 trillion to $3.5 trillion over the last year, and the projected growth remains at a staggering 18% per year. Workarea is positioning itself as a highly flexible and customizable offering for enterprise clients to satisfy the growing demand.
---
authors are vetted experts in their fields and write on topics in which they have demonstrated experience. All of our content is peer reviewed and validated by Toptal experts in the same field.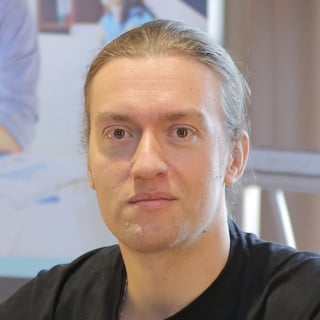 Maxim is a professional Agile project manager, IT consultant, and team leader with 14 years of experience and a solid technical background.
Global retail eCommerce sales are projected to grow at a fast pace in the coming years, rising from $3.53 trillion in 2019 to more than $6.54 trillion in 2023. This immense growth in demand creates a sophisticated set of challenges requiring specialized solutions. Enterprise and mid-market retailers need to accommodate increased traffic volumes, raise their analytics game, and create flexibility for a quick product launch. Among the likes of Magento, Salesforce, and Shopify, a relative newcomer—Workarea Commerce Platform—is positioning itself as a highly flexible and customizable offering with an advanced technology stack to deal with the challenges at hand.
Workarea Commerce Platform
Before the launch of the Workarea brand in 2017, the commerce and operations management systems provider was known as WebLinc and worked for more than 20 years on designing solutions to streamline eCommerce processes and increase customer productivity. In recent years, numerous international brands such as Reformation and Lonely Planet have been implementing Workarea to replace their previous platforms.
The open-source Workarea Commerce Platform unites commerce, content, site search, and insights into one application. Featuring integrated content management and insight data, Workarea offers a variety of tools to help merchants set up and run their businesses. Retailers can showcase products online, process payments, and make their online stores work for both B2B and B2C markets.
Workarea Commerce Platform offers comprehensive customizations that other platforms can only deliver either via integration or via the use of separate, special solutions for specific requirements – for example, business intelligence dashboards.
The company provides a cloud offering, which runs the open-source version at the core by adding additional premium plugins (including B2B, subscriptions, and multi-site management) and providing merchants with complete cloud hosting and tech operations for running an enterprise commerce platform.
As it is vital for merchants to make sure that their chosen eCommerce platform doesn't become a growth bottleneck, it's worth considering the impact that their chosen platform will have on all aspects of the business and its customers.
Main Features of Workarea
Commerce Management
Each retailer maintains a catalog, or a list of items for sale. These items are often physical goods with physical inventory, but they may also be intangible items such as digital downloads, warranties, and services like units of repair time or tech support. The shared details are stored on the product, and the item-variant details are stored on embedded variants. Each variant stores an SKU, a retailer-provided ID that encodes the variant's distinct details and identifies the item throughout the Workarea system, as well as across other systems.
Workarea's Admin provides a merchandising capability that involves a combination of:
Automation: search, recommendations, and analytics
Configuration: navigation, content, pages, categories, search results customizations, recommendations settings, pricing, and discounts
Administrators can manage which products are presented to consumers, as well as where, when, and how they appear.
Content Management
Effective content management is critical to the success of brand recognition in selected market niches. Business User is equipped with the functionality to create, edit, preview, and publish content with drag-and-drop simplicity. Content Block is comprised of HTML code, Ruby helper, and assets. Out of the box, the system supports different content block types, including image, text, video, button, taxonomy, and quote. More technical users can use Content Block DSL to extend and augment available content block types.
Workarea gives the user full control over the page, as CSS and JavaScript can be uploaded straight to the page.
Workarea SEO management is also designed for high visibility on search engines, allowing business users to manage important SEO tags such as page titles, image alt tags, and meta descriptions.
Search Management
Workarea's default catalog search is a powerful and versatile tool. Category pages and search results pages share a similar UI containing product results, filters, sorts, and paginations.
Storefront searches match products to queries entered by shoppers. Admins can customize the results of all searches via search settings—terms facets, range facets, field boosts, and product popularity multipliers. They can also customize specific searches via search customizations, including featured products, product rules, and query rewrites. Admins define the category logic by setting featured products and product rules for each category, similar to the administration for a search customization. They can also set terms facets, range facets, and default sort for each category. Another powerful marketing search feature in the Storefront is Workarea's native product recommendations. Products are recommended to shoppers in various contexts throughout the Storefront. The system further allows changes to which documents match a given search query (matching) and/or how well each document matches the query (relevance).
Insights and Analytics
Businesses or technical users operating an online store can access a holistic view of the customer journey across the Storefront in order to identify growth opportunities.
Workarea tracks the activity of a site through a mechanism called Metrics. Valuable information like catalog activity on SKU and product levels, order lifecycle, discount usage, and search data, among others, can be aggregated on a daily or weekly basis. This data is the source of most reports and insights within the Workarea admin.
While Workarea provides metrics on critical data points within the system, different teams might have varied definitions of metrics or KPIs. To handle such customization, a developer should create a new metric class to represent the collection within the relevant database. Of course, a developer should also control how any new metric is gathered.
Workarea provides a number of useful reports that can be utilized to find out the most precise performance indicators of an online store. With the help of a developer, it's possible to create new reports to analyze the data collected via metrics, or any other collection in the database.
Limitations of Workarea
Technical
There is a learning curve in Workarea development, and some core modules have minimalistic documentation.
Payment gateway interaction is delegated to active_merchant gem. Some development effort is required to enhance Workarea payment models in order to fit specific gateway implementation.
Furthermore, Workarea front-end development could be more flexible if the system architecture was in the framework of a single-page application (SPA).
Design and Content Management
Workarea has a limited number of example storefront themes, so potential merchants will most likely want to customize the front-end experience.
The system provides a limited number of prebuilt content blocks. These are positioned sequentially, so it can sometimes be tricky for an admin to manage complex designs with sophisticated structure. For example, if a specific layout requires text to be formatted in three columns, then separate custom content block types must be created.
The WYSIWYG editor represents another way to manage content. However, it provides only very basic functionality: no way to work with images, no management of margins, no advanced font styles, etc. Though it is possible to perform these tasks manually in HTML mode, it obviously requires some technical skill.
Workarea Commerce Cloud
Workarea Commerce Cloud is a highly scalable SaaS offering that includes extended functionality on top of the Workarea Commerce Platform open-source core and cloud-based hosting.
It's important to note that, with a hosted solution, customers' sensitive data will generally be more secure.
In terms of core functionality, Workarea Commerce Cloud has a range of market-leading features (far too many to detail here). Let's review some of the more beneficial aspects that could make it a good fit with any retail business:
Seamless upgrades. Since the platform is SaaS, Workarea rolls out many new features in the background on a quarterly basis.
Support teams. They are on-call 24/7 to address any issues that may arise.
Greater scalability. Workarea Commerce Cloud sites are hosted in at least three different availability zones, allowing better scalability for corporate clients, without the need for on-premise systems to use their eCommerce website.
CDN with dynamic caching. This allows Workarea to serve the heaviest content from locations closest to customers.
Tier 1 PCI compliance & security. This ensures the safe acceptance, processing, and transmission of sensitive information.
Workarea from a Technical Perspective
The platform is built on a set of leading open-source technologies, which greatly facilitates development work and makes the operation of the online shop fast and reliable:
Ruby language and Ruby on Rails web framework
MongoDB document database and Mongoid object-document mapper
Elasticsearch full-text search engine
Ruby on Rails Sidekiq background jobs
Redis stores the Sidekiq job queue, provides storage for recommendations, and serves as the Rails cache, among other things.
Haml templates
SCSS stylesheets
BEM-based UI components
Lodash utility library
jQuery DOM manipulation and Ajax library
Powerful Alliance: MongoDB with Elasticsearch
One of the key technical considerations is the NoSQL database management system MongoDB. Most eCommerce platforms use relational database management systems such as MySQL. Since they have fixed schema and updating them requires code retrofitting, the agile transformation of main entities becomes clunky. On the other hand, NoSQL makes data modeling more practical because it has been designed to scale well. One obvious drawback of NoSQL is its inadequate performanсe when dealing with complex queries. For this reason, Workarea pairs MongoDB with Elasticsearch because of its querying strength and speed.
Source Code and Deployment
Before the platform became open source in September 2019, it was developed through years of dedicated research focused on the underlying engineering of the entire system. Now available on GitHub, the code is well-structured but possibly time-consuming to learn for developers new to either Rails or the eCommerce domain because of the platform's comprehensiveness.
No one is ready to invest in something before trying it; therefore, the software can be locally installed with just a one-line command and Docker. The Workarea Commerce Platform can be hosted using Google Cloud, Azure, and Amazon Web Services (AWS). However, since hosting product commerce applications are complex, many merchants will want to opt for their own cloud offering.
Although it is theoretically possible to provision Workarea applications on Windows, the platform is hosted on and designed for use on Unix operating systems (including macOS). Many Workarea features depend on familiarity with this shell. To speed up the development of new sites and to help administer existing ones, Workarea provides a nice command-line interface (CLI).
Testing is a key phase of the software development lifecycle. The Workarea platform is comprehensive, and thus, testing it manually would be difficult and prone to human error. For these reasons, Workarea includes a fully automated test suite. Tests are written using Minitest and follow the conventions for testing Rails applications, with some extensions.
Workarea patches and releases are announced by passionate Ruby experts Tom Scott and Curt Howard.
Countless Customization Options
Workarea is meant to be extended and customized to fit complex eCommerce needs. Workarea enables deep customizations of both client-facing features (layouts and templates) and back-end business logic (discount types, product calculators, storefront searches, middleware, etc.).
The platform is built as a collection of Rails engines, so the Rails guides on customizing engines apply. The Workarea platform strictly follows Rails conventions, which makes it easy to learn. Workarea also includes Rails decorators to provide an easy and familiar path for Rails developers to customize Ruby classes and maintain easy upgrade paths.
Workarea extends functionality with a library of plugins. These plugins add everything from additional content blocks and wish lists to payment gateway integrations.
Workarea provides a rich and powerful REST API, which allows seamless integration with external applications, supports headless commerce, and empowers developers in making technology decisions.
Conclusions
Workarea is an attractive alternative to more established platforms because of its design simplicity, scalability, and easy integrations. However, businesses should be ready to invest in the platform. It's either the Cloud solution, which is SaaS-based, or the open-source version, which requires a considerable time investment, although at a lower financial cost.
For tech-minded business owners, Workarea offers flexibility and the ability to scale and monitor online sales. Workarea dashboards allow business users to keep an eye on the strategic parts of the company's sales campaigns.
For results-oriented marketers and merchants, Workarea provides a configurable storefront with all the out-of-the-box features to organize catalogs, customize online stores, and start sales. Business users receive complete creative control over their site design and functionality with intuitive, drag-and-drop tools. The system is straightforward to use due to a solid and reliable interface.
For agile developers, Workarea provides a familiar and modern tech stack, clean and modular codebase, and ample space for creativity.
Workarea is extremely flexible. However, since it's fairly new, it doesn't offer as much community support as other platforms. Yet, it is a growing community, and a dedicated Customer Success Team typically responds to forum questions in a day or two. While launching Workarea requires professional Ruby developers, once the platform is up, it provides a great number of comprehensive features.
Understanding the basics
What do you mean by B2B commerce?

B2B commerce simply refers to the buying and selling of products between business entities like wholesale distributors selling to retail buyers. This is in contrast to B2C commerce, where a business would be selling to individual consumers.

What is the eCommerce industry worth?

The global eCommerce industry was worth $3.5 trillion in 2019.

How fast is eCommerce growing?

The global eCommerce market size is projected to grow on average 15% each year from 2020 to 2023.

How many eCommerce platforms are there?

There are dozens of eCommerce platforms in the market, however, 70% are dominated by just four companies: Shopify, Wix, WooCommerce, and Squarespace.

Why do I need an eCommerce platform?

A business needs an eCommerce platform to be able to transact with customers online. eCommerce platforms help businesses manage their inventory, integrate payment methods, and automate invoicing procedures.