Modernizing Child Care Management
Software startup Child Care Seer partners with Toptal to transform the child care industry's antiquated operational model.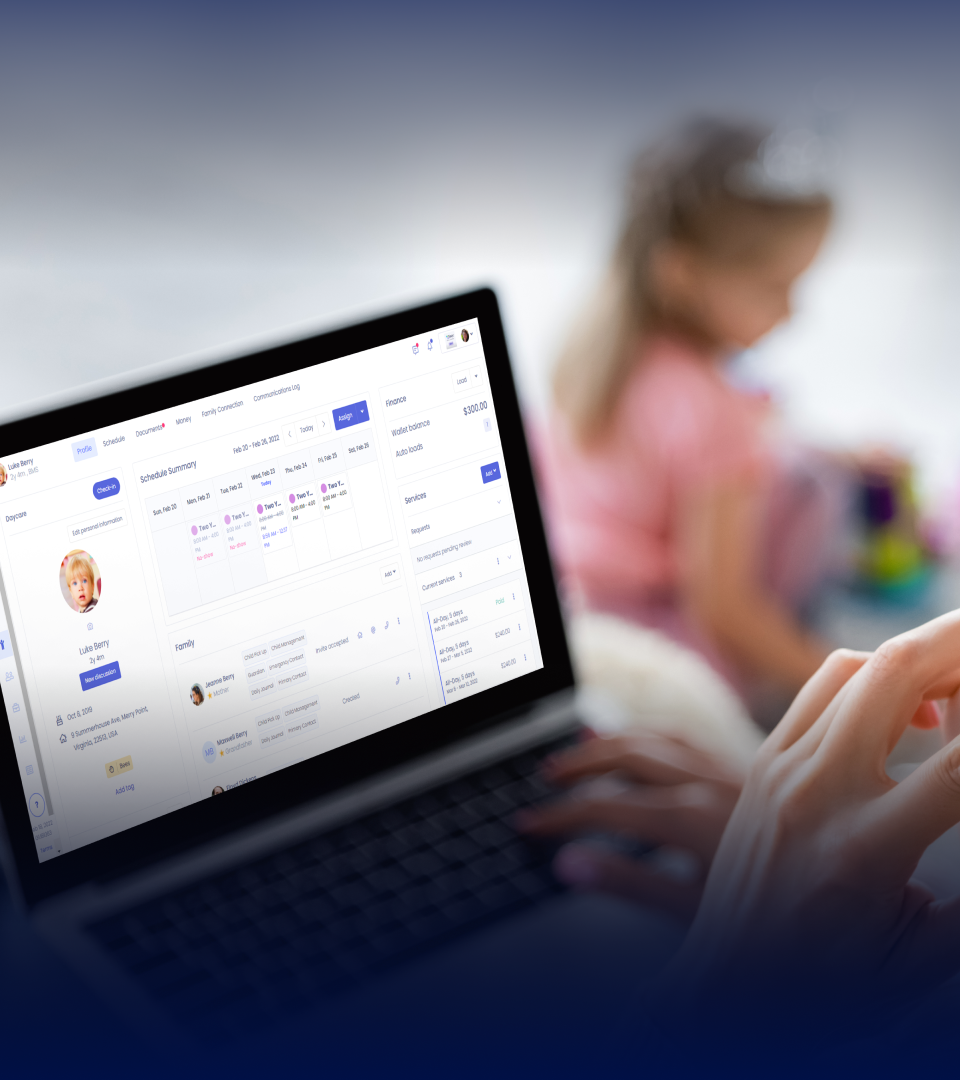 If you want to fail fast, do it the other way. If you want to succeed, use Toptal.
Tom Callahan
Founder of Child Care Seer
The Client
Child Care Seer software automates scheduling, waitlist management, billing, payment, reporting, and family communication for child care providers.
The Challenge
Founder Tom Callahan saw the potential to improve the service level and profitability of the child care industry. He required highly skilled experts to bring his software and app to market.
The Result
The custom-curated Toptal team of specialists helped bring Child Care Seer software to market in record time, significantly affecting business profitability.
Building the best child care software
Tom Callahan
Founder, Child Care Seer
The caliber of the development talent Toptal provided exceeded even Callahan's already high expectations. He says "they both have a very can-do attitude. They want to win; they're very competitive. They're trying to build the best product." More than just technical expertise, the developers played an essential advisory role. Weekes reflected on the team dynamic, saying about Callahan, "He wants to hear feedback, and the feedback he gets, from especially those three, Sasha, Ivan, and Parham, has been phenomenal throughout."
Tom Callahan
Founder, Child Care Seer
Unmatched Expertise
Toptal curated a team of experts to include both front- and back-end developers, QA engineers, mobile developers, DevOps specialists, and designers.
I'm very, very, positive on Toptal. I was not kidding that in some other life, I would be selling your product to the right type of customer. I really strongly believe in your model.
Tom Callahan
Founder of Child Care Seer
Key Results
Toptal experts built an industry-leading platform for schedule customization and operational efficiency, creating higher profit margins for users
Toptal partner Stripe payment structure seamlessly integrated for safe payment transactions
Related Capabilities
NEXT CASE STUDY
Merging medicine and technology
The creators of a 3D spatial mapping device are revolutionizing the accuracy and drastically reducing the cost of traditional joint replacements with holographic technology.
NEXT CASE STUDY