How to Conduct Effective UX Research: A Guide
Effective user research doesn't have to cost a fortune. There are many low-cost methods available, all of which will put a designer on the road to designing better products.
---
authors are vetted experts in their fields and write on topics in which they have demonstrated experience. All of our content is peer reviewed and validated by Toptal experts in the same field.
Effective user research doesn't have to cost a fortune. There are many low-cost methods available, all of which will put a designer on the road to designing better products.
---
authors are vetted experts in their fields and write on topics in which they have demonstrated experience. All of our content is peer reviewed and validated by Toptal experts in the same field.
Verified Expert 
in Design
Ivan's competencies are in UX, interaction, and UI design. In the past five years, he's been mostly focused on designing enterprise products.
Previously At
A tectonic marketplace shift is causing the 10,000-year-old Age of the Seller to be replaced by the Age of the Customer. User experience (UX) specialists are leading the charge in customer-centered website and mobile app design. Since UX has become an integral part of digital product design, there is a paradigm shift underway in user research and its techniques.
Today, modern business has to move past old advertising methods that scream trite slogans in big bold letters, such as "Try X. We are the Best!" or they risk being left behind.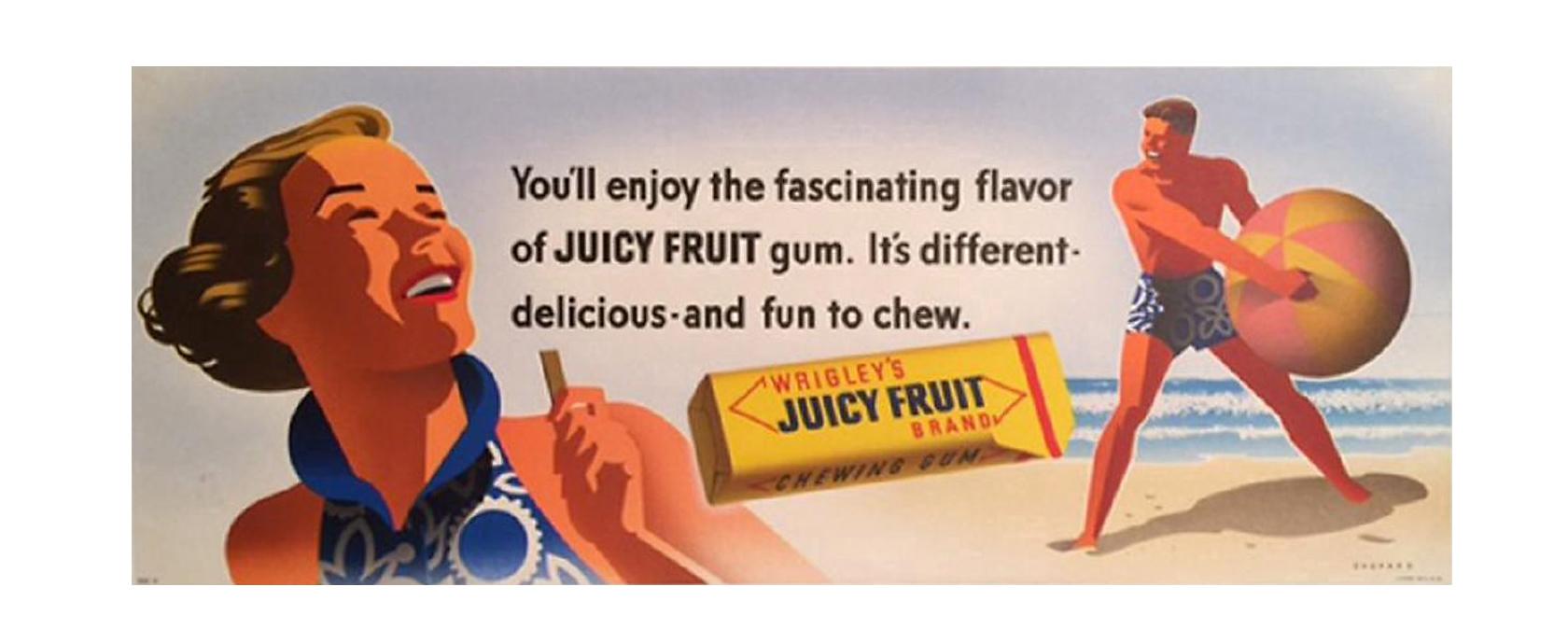 The obvious problem with this outdated, lazy approach is that there are too many comparable products in the marketplace that also claim to be "the best" in their respective product categories.
To survive in a world oversaturated with competition, companies must invest in developing their websites, apps, services, and other customer touchpoints around an overall user experience. And the best way to assess the potential user experience is by doing user research.
The Case for Low-cost, Effective User Research
There are plenty of methods for conducting user experience research; however, many of these methods are resource-intensive and can be slow. In other words, they tend to be expensive and take a while to implement. They don't have to be—there are many low-cost and simple ways to do user experience research.
For companies operating on a limited budget, pushing out a working product may be more important than UX research. However, that could prove to be a fatal mistake. Not taking the time to do at least some user research that informs the product's design may have a crippling, detrimental effect on the success of that product.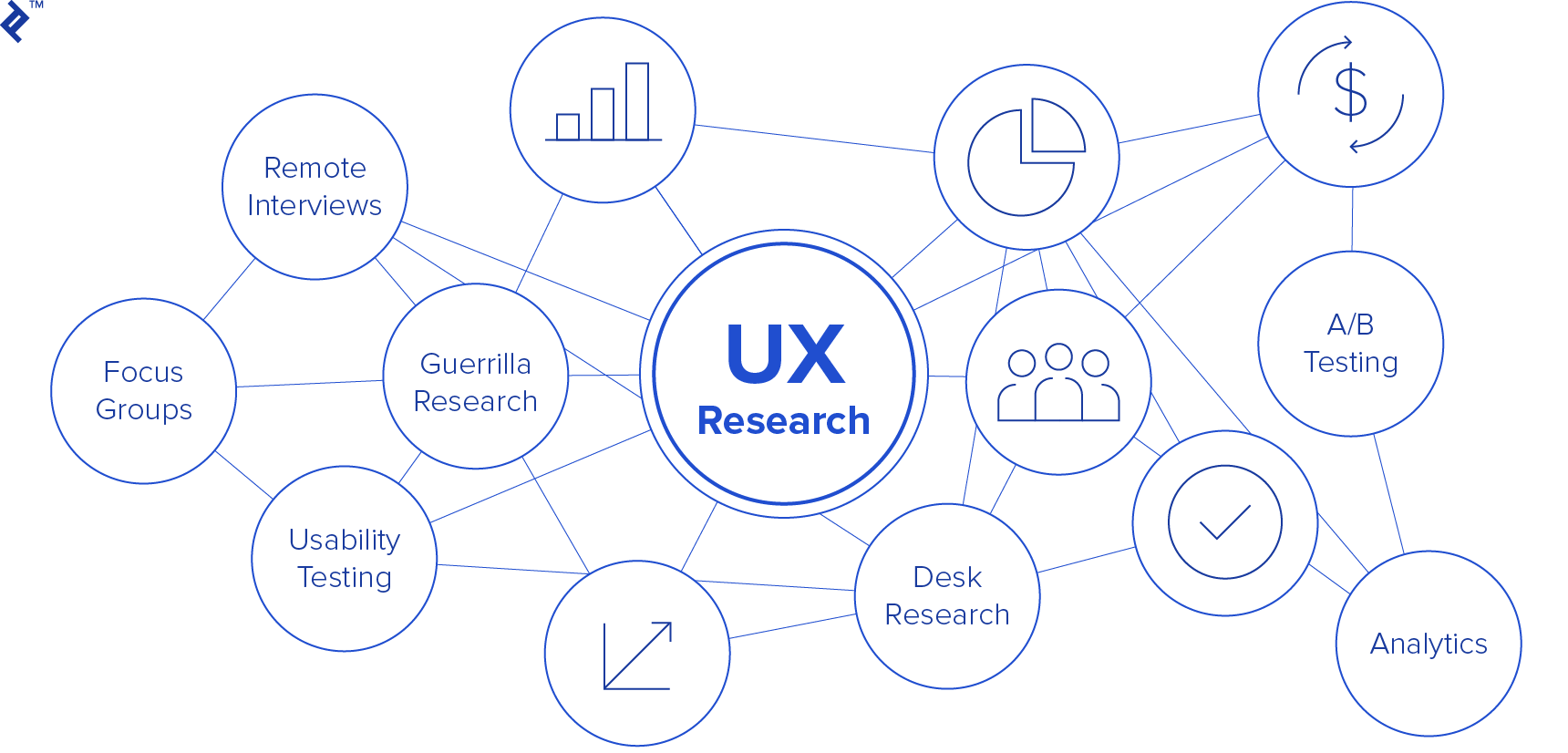 Why Is UX Research So Important?
Despite lacking the financial resources needed to conduct in-depth user experience research, UX research is a must, even for small companies and startups. One could raise the argument that it is even more important for these small players, as they need to find innovative ways to level the playing field, allowing them to remain competitive in the face of strong competition from bigger companies.
Here are a few methods that will help you conduct user research on a budget.
Desk Research
In the old days, in order to conduct adequate user research, companies had to go into the field with teams of workers in order to collect data. These days, there's an entire world of research information at our fingertips via the web. To get a head start on user research, you can bypass traditional primary user research and employ secondary user research.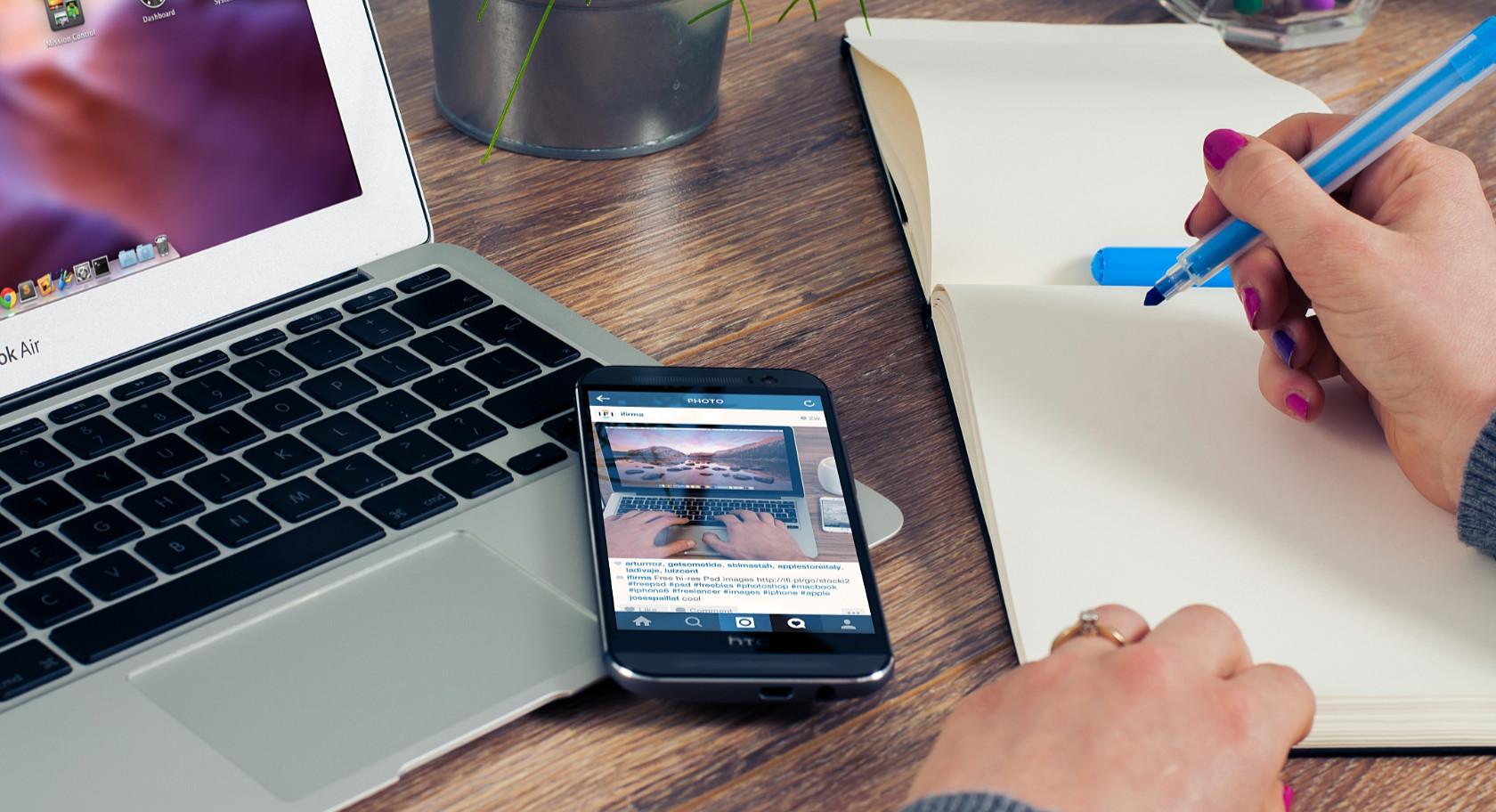 The psychology of user interactions with computers and digital content is a growing field of study. With a little creativity, it's possible to find good information about user behavior and decision-making from a cross-section of industries.
The key takeaway here is that you shouldn't limit UX research on user behavior to your specific industry. Browsing data collected by other industries may answer some of the questions you have about your audience and help build your product's personas.
Usability Testing
Qualitative UX research involves usability testing, inviting users to test your product prototypes. This is one of the most common tests run by companies that provide UX research services.
Nowadays, usability testing is almost a requirement for web and mobile app designers. It involves watching users navigate your apps and recording their reactions and statements as raw data for the design team to analyze. Large companies can spend hundreds of thousands of dollars on usability testing, but the process doesn't have to be super expensive in order to yield useful results.
Usability testing doesn't have to be an elaborate and expensive endeavor involving usability labs with many participants. Especially in the case of startups and MVPs, elaborate usability tests can be a waste of resources. In fact, testing with just five people will allow you to find almost as many usability problems as you'd find using a larger group of test participants.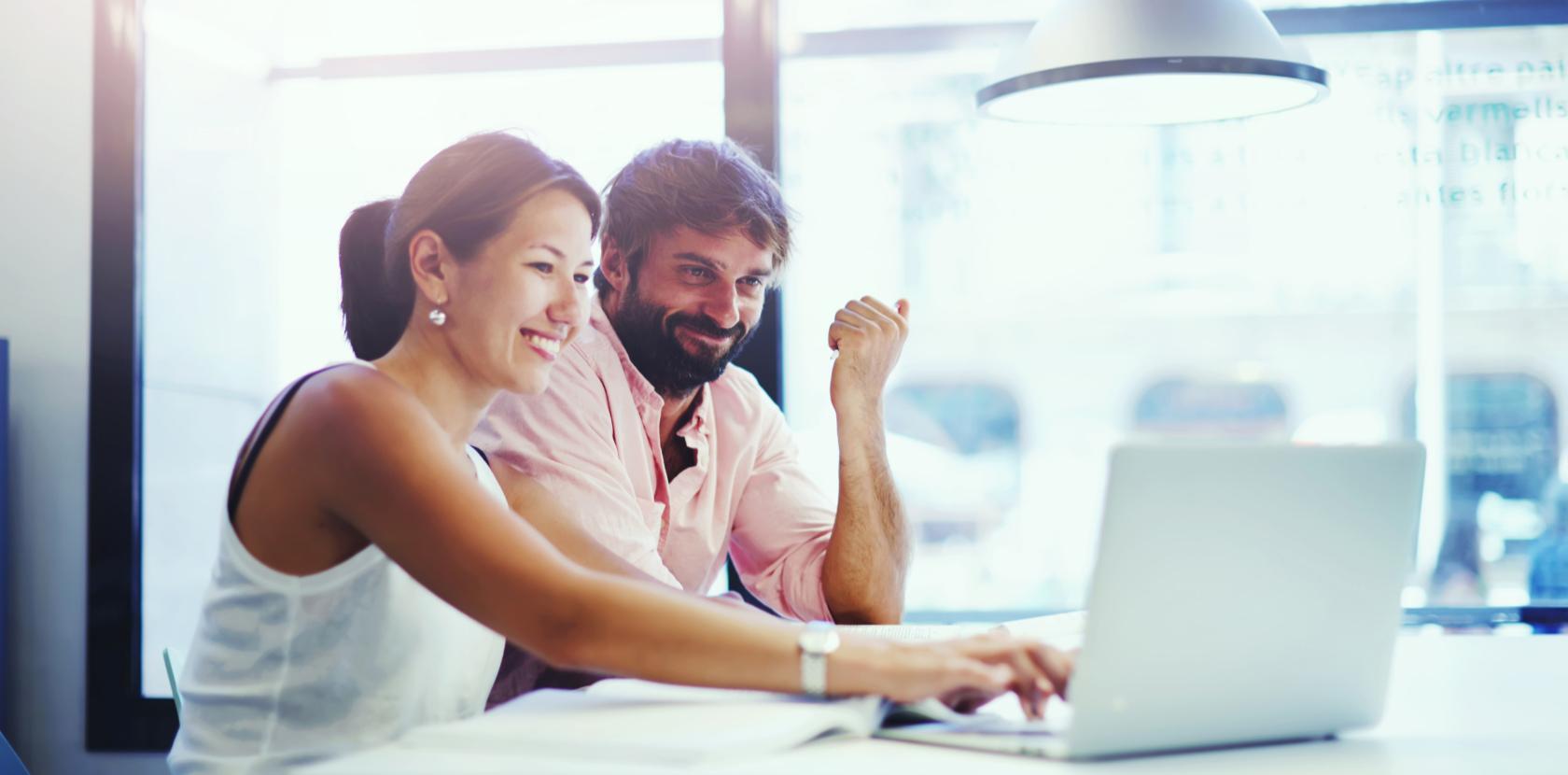 Steve Krug's book Rocket Surgery Made Easy is a simple, direct, and right to the point cookbook for testing product design at any stage—from a sketch on a napkin to a fully functioning website or mobile app. It offers great insights into the finer points of usability testing.
A/B Testing Prototypes
A/B testing involves showing users two slightly different prototypes and asking for feedback. Ask users for a list of pros and cons for both prototypes and to gauge the overall experience. After they have selected a prototype as a preference, ask them about additional aspects of your product that you think could benefit from additional user research.
UX designers will take this data and refine prototypes to eliminate design flaws or use these pros and cons to make a new hybrid prototype for another round of user testing. The Handbook of Usability Testing does a great job of discussing usability testing and A/B testing.
Online Surveys and Questionnaires
Another inexpensive UX research method, commonly used by big and small business alike, involves online questionnaires. It's simple enough to disseminate questionnaires to hundreds or even thousands of participants with just a click of a button. However, a significant amount of time should be dedicated to preparing surveys, publishing them, and ultimately analyzing the findings.
There are a variety of awesome online survey and questionnaire tools available. Wufoo, Typeform, and Google Forms are effective tools for those who are just getting started. Here are some starter tips for user research surveys.
Use social media, online networking platforms, and email lists to enlist respondents for your questionnaires; in order to eliminate inappropriate participants, be sure to write good screener questions. Remember that the point of the survey is to dig into the user's psychology. How are they finding information? What types of information do they find relevant and useful?
The right questions will uncover your customer's needs, desires, and pain points. It's important to remember that the value and quality of results generated by online questionnaires and surveys varies depending on the type of questions asked and the quality of your audience targeting.
This is why it's critical to develop a set of well thought out screener questions and to properly analyze the data once it is collected. Be aware that many users disregard such surveys, so don't expect a huge response rate.
Guerilla UX Research
Guerilla user experience research (a phrase popularized by Steve Blank) is essentially a buzzword for low-cost field research, although there are some differences between the two. Regardless of this, the point is: Companies sometimes need answers on short notice.
While surveys are useful, the quickest way to get specific information is to take your questions straight to the people most likely to use your product. To find the best data for your UX research efforts, target the areas where your particular audience likes to congregate. Go to places where your audience will have the time to help you, like in a cafe, park, or sports venue.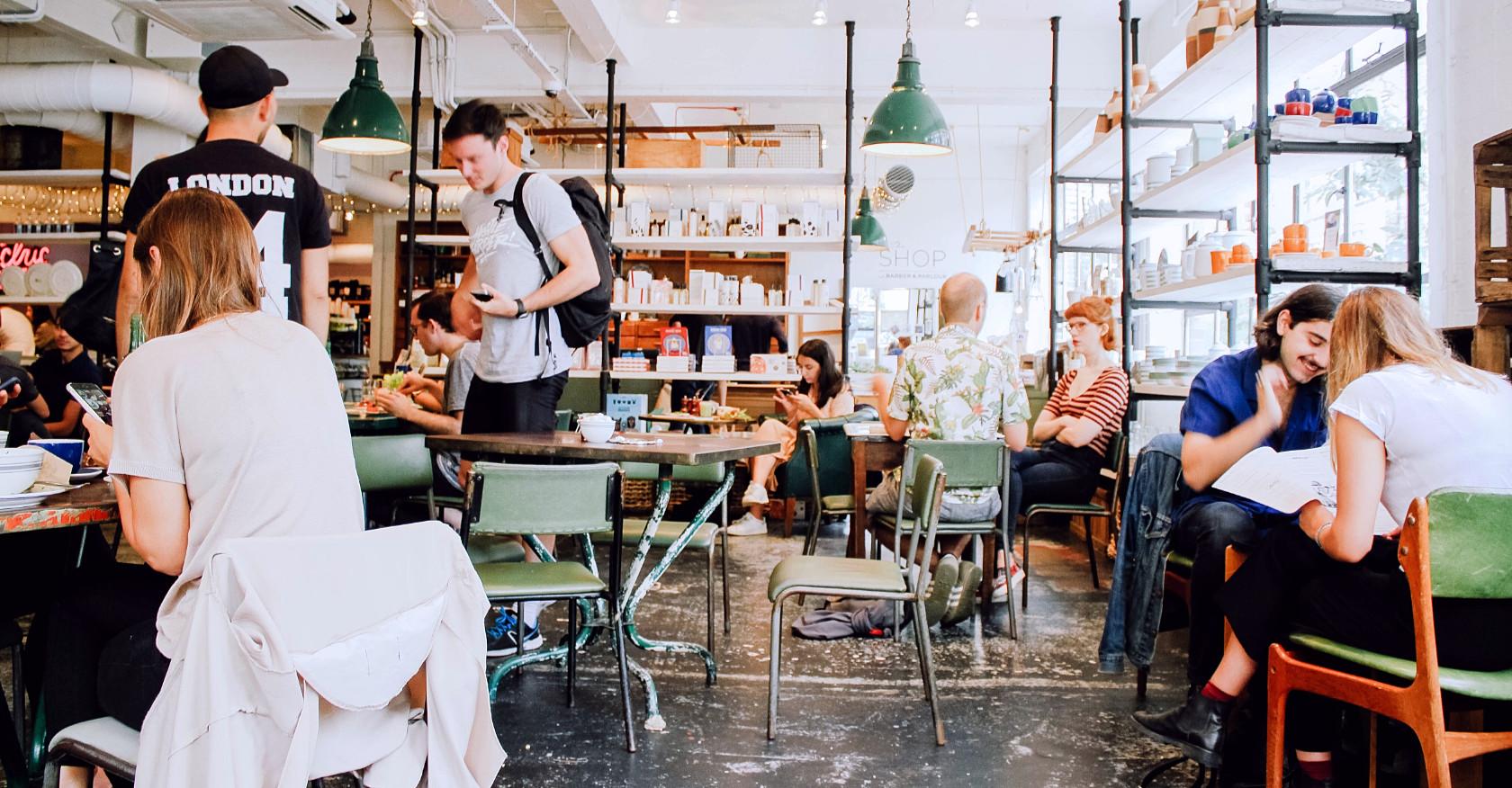 This type of user research can be fun and informative, and people are usually happy to share their technological experiences with professionals who are in a position to improve them. You can also use this method to test your prototypes in the field. Just take your prototypes on your laptop, smartphone, or tablet and ask people for their feedback.
Often, going up to people and asking for their time and opinion on a product prototype in exchange for a coffee and a snack works really well. At work, you can ask "regular folks" who may represent the product user base, such as non-designers, non-product people, and non-engineers to give you feedback on a design.
You'll be surprised at the usability issues strangers point out. It's also important to note that you are likely to get data from people who might otherwise not be interested in your product. This is not a bad thing. On the contrary, expanding your target demographic and getting comments from casual users can prove quite useful. Since you didn't view the product from their perspective, they might point out some issues you never thought about. Don't ignore these seemingly indifferent people; they can provide useful feedback and help make your product more appealing to other casual users.
Focus Groups
Focus groups are a moderated user experience research discussion with a group of representative future users, allowing you to learn about user attitudes, ideas, and desires. Again, it doesn't have to cost a lot. Gather users together in an informal setting to discuss your products and services. User researchers have been using this method for eons, but have been criticized for focus groups' propensity to encourage "groupthink" and ignore unmet needs.
Check out this article from the Nielsen Norman Group on how to effectively utilize focus groups for UX research.
You need to take your time and ensure your focus group demographic is diverse. Prepare for the meeting, identify key areas you would like to discuss, and make sure you have adequate resources and background info so you can answer any questions your group may direct back to you.
How can you recruit participants for low-cost UX research? This free 190-page report from the Nielsen Norman Group gives you 234 guidelines on how to set up and manage a recruiting program. It also offers advice on when to outsource to a recruiting agency and when to use in-house recruiting.
Remote User Interviews
User interviews can be challenging to schedule, and many UX researchers lose participants due to scheduling conflicts.
Luckily, nowadays we can use online tools like Doodle to sync schedules and Zoom, Google Hangouts, or Skype to conduct remote interviews. This dramatically reduces the time it takes to organize multiple in-person interviews.
Remote interviews won't give you the volume of data that other types of user research methods will, but they can be useful in terms of uncovering major usability issues and analyzing various reactions to them.
The obvious advantage of one-on-one interviews is that you can focus on certain issues and get detailed information and targeted feedback. This may be problematic when dealing with groups of people in focus groups. Plus, in one-on-ones, you also eliminate the risk of "groupthink," a syndrome of focus groups as mentioned above.
Analytics
A lot of quantitative research methods can fall under this category. If you are working on a tight budget, use free tools like Google Analytics as a starting point for the collection of quantitative data.
Alternatively, simple, free or low-cost tools such as Hotjar are available for collecting specific product insights from users. The free Hotjar Basic has heatmaps—representing user's clicks, taps, and scrolling behavior visually; recordings—watch real visitors on your site as they click, tap, move their cursor and navigate across pages; and conversion funnels—identify on which page and at which step most visitors are leaving your site.

Analytics tools usually answer questions like:
How long does it take for users to complete a task?
Where do they click? (heatmaps and click-streams)
How far do they scroll on pages? (scrollmaps)
What features are most popular?
What paths do people usually take?
When do they leave? (bounce rates)
Once you've got the raw data, be sure to pair it with real qualitative user research for insight. Plan ahead and make sure that you collect useful, properly structured raw data that can be analyzed with as little effort as possible.
User Research on a Budget: Money Is Not Everything
Conducting useful user experience research doesn't have to cost a lot of money or take a lot of time. By utilizing the power of digital tools, inexpensive research methods, and close observation of customer interactions, a business can get the raw data and insights it needs to improve the user experience for its audience without breaking the budget. UX research is an invaluable process that can have a major impact on product success and, ultimately, company sales and revenue.
This brings us to the financial aspect of user research. What's it really worth? What's the ROI of UX research? How do you convince your clients they need it, even if they think they can't afford it? How can you compete with huge companies and their seemingly unlimited human and financial resources?
There is no one-size-fits-all answer to these questions. It all depends on the type of product you're working on, the target audience, and client needs. However, this does not mean you can't do anything to promote budget UX research. It simply means you have to streamline the research process, making it cost and time-effective. You have to do more with less.
Communicating the value of user research to your clients is another vital step in this process. As a UX designer, if you are dealing with clients who don't think they can afford proper UX research solutions, make it your responsibility to change their minds. Try not to throw numbers around, don't make ROI promises you can't keep, and don't tell them they'll get top-notch UX research for a very low cost. Be realistic and straightforward, argue your position, and emphasize the merits of your low-cost approach.
Conducting UX research on a limited budget usually means you won't get all the data you need, and your efforts may even appear futile in the face of overwhelming competition from businesses that can afford to burn heaps of money on research—remember, you are not trying to compete with them.
The alternative to conducting budget user research is doing no research at all and basing critical design decisions on assumptions, best practices, or educated guesses. Bottom line? Even a limited amount of cost-effective user research easily trumps these poor options.
Understanding the basics
What are UX research methods?

Methods vary widely depending on budget but may include: desk research, usability testing, A/B testing, simple prototypes, surveys and questionnaires, guerilla research, focus groups, ethnographic field studies, remote user interviews, and analytics.

What is a card sort UX?

Card sorting involves participants being given an unsorted group of cards. Each card has a statement on it relating to a page or section of the website. The participants are then asked to sort the cards into groups and name them.

What is experience research?

Experience research is finding out what users of a product desire that product to feel like; i.e., what the experience of using that product would be like as a result of how it fulfills user goals, how it functions, and what it looks like.

What are the five steps in conducting user research?

The five steps to user research are: (1) define a focused research plan, (2) recruit participants, (3) employ one of the many user research methods, (4) collect data and simplify the findings, and (5) distill research findings into an action plan for UX designers.
Located in Portland, ME, United States
Member since November 11, 2015
About the author
Ivan's competencies are in UX, interaction, and UI design. In the past five years, he's been mostly focused on designing enterprise products.
---
authors are vetted experts in their fields and write on topics in which they have demonstrated experience. All of our content is peer reviewed and validated by Toptal experts in the same field.
Previously At