The Comprehensive List of Agile Conferences
The only Agile conference list you will ever need. This list contains 116 Agile conferences all around the world. It is arranged by month and includes insights about notable conferences, locations, and ticket prices.
The only Agile conference list you will ever need. This list contains 116 Agile conferences all around the world. It is arranged by month and includes insights about notable conferences, locations, and ticket prices.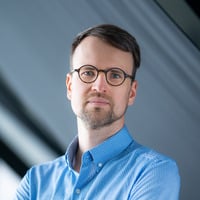 Vytas is a professional project and product manager leading products and projects in education, 3D graphics, eCommerce, and adtech.
116 Agile Conferences
Agile is easy to introduce but hard to master. Numerous small startups and large corporations are undergoing an Agile transformation and this creates various challenges and case studies that deal with them. Perhaps not surprisingly is a large number of conferences dedicated to Agile all around the world.
This list includes only conferences which are dedicated to Agile, Scrum, XP, and other related frameworks. If you know of any Agile conference that is not in this list, please let us know in the comments and we will add it. We have also published project management conferences and product management conferences lists.
Scroll down for the full list of Agile conferences. The list will be regularly updated, so come back to check it out whenever you are planning to visit a new conference. The distribution of conferences throughout the year follows holiday seasonality. The high peaks are in the spring and autumn and activity almost grinds to a halt during the summer. In terms of location, most of the conferences take place in Europe and North America, mostly in the USA.
Notable Conferences
Global Scrum Gathering
Global Scrum Gatherings are hosted by one of the premier Scrum organizations—the Scrum Alliance. There are two gatherings this year—one in Austin and another one in Vienna. The gatherings feature some top-level keynote speakers and also have broader Scrum related themes, which are discussed at the conferences. The organizers have also prepared a handy guide and email template to help participants procure from their bosses the agreement and necessary financials to participate.
Lean Kanban Global Summit
After Scrum, Kanban is the second most popular Agile framework. Lean Kanban, Inc. organizes a few conferences all around the world dedicated to the practices of Kanban. Their flagship event, Lean Kanban Global Summit takes place in Virginia, USA. Other events are hosted in Austria, Brazil, Germany, India, and Spain.
Agile on the Beach
Traditionally famous for Cornish pastries and seaside resorts, Cornwall has recently become a popular gathering place of Agile enthusiasts from all around the world. While most of the presentations are hosted indoors on a nearby local university campus, participants can relax and connect on the sand during breaks and parties. Agile on the Beach is a great example of EU funded local economy revival projects with the event becoming self-funded over recent years.
Agile Tour
Agile Tour is a project of the nonprofit Agile World University. It is a collection of local Agile meetup groups that host annual Agile conferences for local communities. Some of the most prominent conferences are hosted in Austria, Canada, France, Lithuania, UK, and Australia
There are over 90 cities worldwide hosting the local meetups, so do check back regularly with your local chapter to find out if they will be hosting a conference as well.
Global SAFe Summit
Scaled Agile Framework (SAFe) is the most popular variation of Agile at scale. The Global and European Summits are hosted by Scaled Agile, the organization that created this framework. Apart from presentations, there are also specialized workshops for various SAFe framework roles and also an event for SAFe consultants and sales partners.
Women in Agile
Now in its fourth year, Women in Agile is an annual conference that is "designed to encourage, support, and expand women's presence in the Agile community." Apart from the usual formats of presentations and workshops, an interesting differentiator is a program called New Voices. It pairs experienced conference presenters with aspiring speakers to develop their skills and confidence.
XP Conferences
Extreme programming (XP) never received mainstream adoption like Scrum, but this framework traditionally had a very strong following. This is evident by the long history of XP Days, hosted in the Netherlands since 2003. XP 2019 is another conference and it is hosted by Agile Alliance. These are great conferences both for XP enthusiasts as well as other Agile practitioners who want to explore what Agile has to offer beyond Scrum and Kanban.
ALE
The Agile community is famous for its unconferences. This is a special event format, where the agenda is defined by the participants. Everyone can suggest topics for discussion. The ones that receive the most votes make it to the final timetable. The law of two feet allows participants to move freely between discussions to optimize value for everyone. Agile Lean Europe (ALE) is probably the most famous and oldest of the Agile unconferences.
Agile for Automotive
Agile for Automotive is a great example of how Agile is permeating many industry verticals across the board. The event connects automotive and mobility leaders with Agile practitioners and software developers. Some of the philosophical roots of Agile are in the Lean movement, pioneered by the same automotive industry. As software permeates new vehicle development, Agile has made a full circle and is now empowering business agility and competitiveness.
Agile + DevOps East and West
Agile + DevOps East and West are held respectively in Orlando and Las Vegas, USA. The conferences unite the growing number of DevOps specialists and Agile practitioners who are "seeking to accelerate the delivery of reliable, secure software applications." These conferences are a great place for technical project or product managers.
Full List of Agile Conferences in 2019