Slow Android Wear Adoption Is Stifling Development
Several factors conspired to stifle Android Wear growth, ranging from lack of Google development, to inadequate hardware. Some of these problems have been addressed, some are being addressed, while others cannot be addressed with currently available technology.
---
authors are vetted experts in their fields and write on topics in which they have demonstrated experience. All of our content is peer reviewed and validated by Toptal experts in the same field.
Several factors conspired to stifle Android Wear growth, ranging from lack of Google development, to inadequate hardware. Some of these problems have been addressed, some are being addressed, while others cannot be addressed with currently available technology.
---
authors are vetted experts in their fields and write on topics in which they have demonstrated experience. All of our content is peer reviewed and validated by Toptal experts in the same field.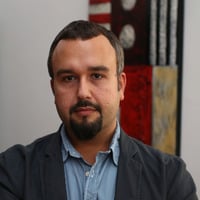 As a veteran tech writer, Nermin helped create online publications covering everything from the semiconductor industry to cryptocurrency.
There is no diplomatic and professional way to put it: Android Wear is flopping; and it's flopping quite badly. The smartwatch platform has been around for 18 months, yet the fact that it was introduced a few quarters before Apple rolled out its smartwatch does not appear to be helping.
So why is Android Wear performing poorly and what does this mean for developers?
Several factors conspired to stifle growth, ranging from lack of Google development, to inadequate hardware. Some of these problems have been addressed, some are being addressed, while others cannot be addressed with currently available technology.
Android Wear Shipments Aren't Impressive
How bad is it? Android Wear was officially announced on March 18, 2014, but the first devices started shipping a quarter later. By the end of 2014, they were joined by more attractive products, such as the round Moto 360 and LG G Watch R, as well as rectangular models from heavyweights like Sony and Asus. It didn't help, and 2014 sales were abysmal: an estimated 720,000 units. Apple managed to pull ahead of Google in a matter of months, selling an estimated 3.6 million Apple Watches by the end of the second quarter of 2015.
According to market research company IDC, Apple became the second biggest wearable vendor, commanding a 20 percent market share, only trailing Fitbit in overall sales for Q2. There was no Android Wear product on IDC's list of the top five wearables vendors. Apple was trailed by Chinese smartphone maker Xiaomi, navigation and sports watch specialist Garmin, and Samsung in fifth place (with Tizen smartwatches rather than Android Wear watches).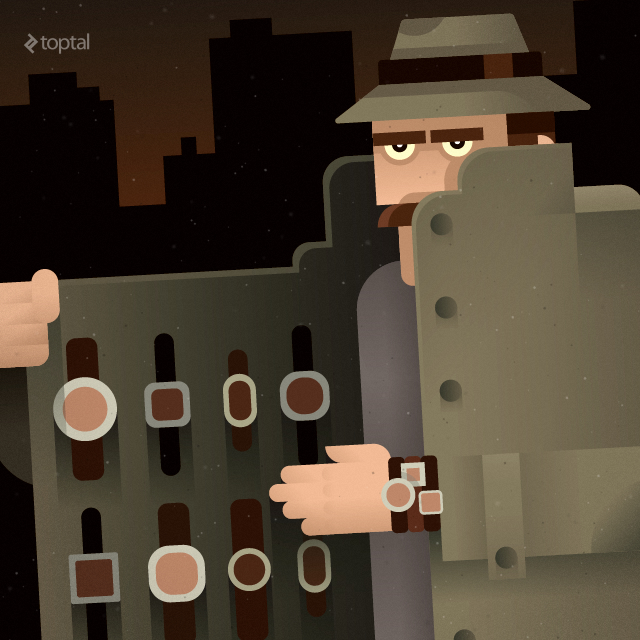 Android Wear, WatchOS, Pebble, Tizen, Ubuntu, LinkIt: We got 'em all, but why isn't anyone buying these toys?
Analysts remain divided on smartwatch shipments, but a number of research firms have already revised their overly optimistic forecasts to reflect softening demand. Most analysts now expect Apple Watch shipments for 2015 to end up in the nine to 14 million range, while Android Wear should do worse, with four to six million units. So, I went over to Google Play and checked the number of Android Wear app downloads, which is still in the one to five million range. With two more months before the end of the year, I'd go with the lowball estimate of four million units.
While Apple may be in the lead, I don't think Apple Watch shipments are anything to brag about. Considering Apple's huge user base, shipping just over ten million devices in the first year of sales does not sound impressive. Besides, some optimistic (and insufficiently unbiased) analysts claimed Apple would ship upwards of 40 million smartwatches in the first year of sales. At this rate, it make take years to get anywhere near 40 million units per year, but that doesn't mean Apple won't enjoy its Pyrrhic victory.
Will 2016 Be The Year Of Android Wear?
Given the soft demand for pricey Apple and Google smartwatches, should we expect any improvements next year? Yes. Analysts agree that sales will pick up in 2016 and beyond. IDC estimates Apple will ship about 40 million smartwatches in 2019, up from an estimated 13.9 million this year. Apple is expected to end 2015 with a 58.3 percent market share, while Android Wear will grab just 17.4 percent on sales of 4.1 million units.
IDC also covered alternative platforms such as Pebble OS, RTOS and Tizen. It expects Pebble OS and Tizen shipments to remain flat through the forecast period, so their market share should drop to 3.1 and 2.2 percent respectively.
IDC and other market research firms estimate Android Wear will pick up speed moving forward, eventually hitting 38.4 percent in 2019, with a compound annual growth rate (CAGR) of 67.5 percent. The estimated Apple Watch CAGR is 30.6 percent.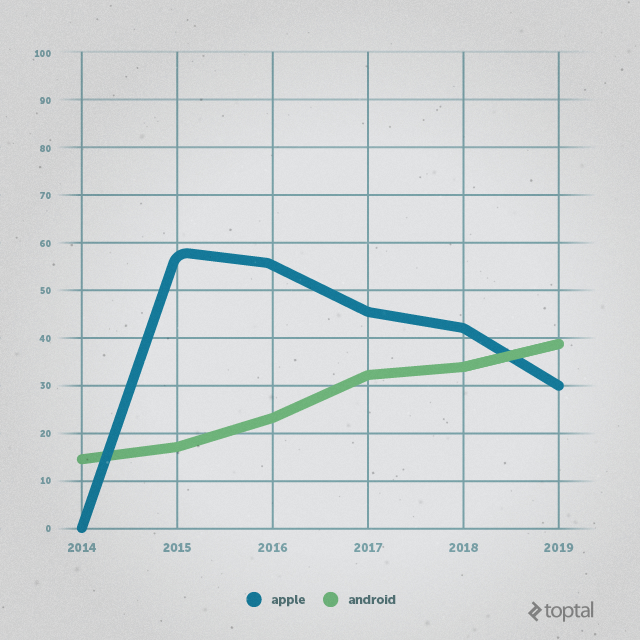 Apple is winning the smartwatch race, but Android Wear is expected to gain market share and overtake Apple by the end of the decade.
So, Android Wear will do well in the long run, and we didn't really need market research to conclude that because we can track historical smartphone and tablet trends to see how Android gains market share over Apple platforms.
Overall, the smartwatch space will grow at a rapid pace and one particularly bullish market forecast puts combined worldwide shipments at a staggering 373 million units in 2020. I take this forecast with a grain of salt. I am no economist, but I believe the methodology is not right and the figure includes devices that don't qualify as a true smartwatch.
However, 2019 and 2020 are a long way off, so what about 2016? There is not a lot of freely available market research dealing with Android Wear sales in 2016, but a few trends are have become apparent. Instead of taking the high-end Apple Watch head on, Android Wear vendors appear to be focusing on mainstream adoption, instead. In any case, we should not expect Android Wear to gain a lot of popularity next year, but things will pick up, and here is why.
Commoditised Android Wear
When it comes to tier-one vendors, much of the focus has been on premium Android Wear devices; beautifully crafted timepieces selling for $200 to $400. However, as sales figures indicate, they weren't hot items. Sure, they look good, but they don't sell.
Now we might be on the verge of a shift. Why bother with expensive devices when few people will buy them? Why not bring Android Wear to the masses instead, marketing these devices as inexpensive, yet useful, gadgets? After all, we're not talking about mechanical watches that can stand the test of time and keep going for decades; smartwatches are essentially disposable, yet they cost as much as a good quartz watch from a reputable brand.
Entry-level Android Wear prices are going down fast, and so are the average selling prices. The market is commoditising.
One example of this shift is the new Asus ZenWatch 2, which is available through Google Play for just $149, one third of the entry-level Apple Watch. Building a $149 smartwatch does not require many trade-offs, and initial reviews are positive. Basically, it does everything a $300 watch does, but it's bigger and doesn't feature the sleek design of the Moto 360 or LG Urbane.
However, big brands won't be the only players in the Android Wear market for much longer. Taiwan-based chipmaker, MediaTek, is empowering small vendors in mainland China by offering Android Wear solutions of its own, based on the MT2601 system-on-chip (SoC). We are seeing the first product announcements and a couple of vendors have informed me that their MediaTek-based watches will start shipping by the end of the year. The hardware platform is nearly identical to big-brand designs, save for the new processor. These watches feature high-resolution displays identical to their big-brand counterparts. Some are all-metal designs with round displays, while others will ship with alternative market differentiators, such as additional sensors or ruggedized cases. Best of all, the first devices I had a chance to see are metal watches with round displays, but they cost $110 to $130, which is a fraction of similar watches from Motorola, LG and Huawei.
Here's what I find interesting about these designs: Versatility and diversity. Who ever said a smartwatch has to be elegant and imitate traditional watches? Why not design sports watches with integrated thermometers, barometers and location sensors? What about inexpensive rubber watches for kids and teens?
Diversity, and the ability to enter new niches, creates opportunities for hardware makers and developers by taking advantage of additional sensors on board, and might range from apps for kids to professional apps for mountaineers and athletes. Sure, big brands will continue to lead the way, but I am looking forward to $100 and sub-$100 Android Wear watches because I am confident they will boost the ecosystem and bring the platform closer to new markets and audiences (cash strapped kids, hundreds of millions of consumers in emerging economies and so on).
Versatility, diversity and low pricing will give Android Wear devices a competitive edge over the next couple of years.
Bear in mind that Google does not allow its hardware partners to tweak Android Wear with loads of custom skins and bloatware. In theory, this should guarantee a consistent user experience on all devices, ranging from flashy $500 watches to $100 designs churned out by Chinese white-box companies.
What Should Developers Do?
In a previous post we discussed whether or not developing for Android Wear, and indeed all smartwatch platforms, makes sense.
In the long run, the smartwatch space will continue to grow and evolve. However, developers should not lose sleep over Android Wear support yet. Yes, it's always a good idea to master new skills and platforms, but realistically, Android Wear won't be a big thing for at least a year or two.
This does not mean there is no development on the Android Wear front. Google keeps rolling out incremental updates, and numerous developers are creating new apps and use-cases for Google smartwatches. Designers are busy creating hundreds of different watch faces for round and rectangular watches.
Google is polishing the platform and enabling new features on a regular basis. For example, Google Play Services 8.1 enables developers to use always-on mode for the Google Maps Android API. This is done by granting WAKE_LOCK permissions in the app manifest and adding a couple of dependencies. All it takes is a few lines of code; you can check out the official guide here, complete with documentation and sample code.
Google continues to update Android Wear emulators on a regular basis, allowing developers to test their designs on a range of devices with different screen sizes, form factors, and pixel densities. Obviously, this will be crucial as we start to see more and more devices from small vendors. I know many developers are concerned that they will have to deal with dozens of new devices each month and tackle Android fragmentation yet again, so I will try to address this point in the hardware section of this post.
Although there is no x86-based Android Wear hardware yet, Google wants developers to future-proof their apps by adding support for the good old x86 instruction set. This is done by editing abiFilters in the build.gradle file to include abiFilters = ['armeabi-v7a','x86'] and recompiling the app.
One of Google's Android Wear community moderators, Wayne Piekarski, has a GitHub project that allows you to see how it works in real life.
This brings me to the next point: Hardware.
Android Wear Hardware Evolution
While Android smartphones seem to get new chips every couple of quarters, the pace of wearable hardware development is much slower. In fact, the basic hardware platform hasn't changed since Google and LG showcased the first Android Wear watches in early 2014. The recipe includes Qualcomm's Snapdragon 400 processor, 512MB of RAM, 4GB of storage, a pinch of sensors and a high density display on top.
The biggest difference is the form factor; some vendors are all about round watches (LG), while others stick to rectangular displays (Asus). Display resolutions range from 320 by 320, to 360 by 360, to 400 by 400 pixels. Since there is really no point in adding higher density displays on such devices, I doubt the resolutions will go up anytime soon (higher resolution displays would increase the price and reduce battery life, but they wouldn't add anything to user experience). Although resolution probably won't go up over the next year or two, we should see more efficient OLED displays and Force Touch technology.
Display size will not change either; smartwatches are already relatively big, so there is no point in designing even bigger units. Smaller watches would be a welcome addition to the hardware landscape, as they could take the shape of thin and sleek watches for fashion savvy consumers, or smaller watch face designs for women. Unfortunately, the current state of mobile technology does not allow hardware makers to create such devices without making too many compromises, namely, using smaller batteries. Needless to say, this would be a terrible idea because battery life is the Achilles heel of smartwatches.
However, things will change for the better. The Snapdragon 400 and MediaTek's MT2601 are 28nm processors, and as soon as manufacturing costs go down, we should see 14/16nm FinFET chips take their place. It might take a while, but these new chips should improve battery life.
What about Intel x86 chips? While Intel already employs superior manufacturing nodes for its latest mobile processors (22nm for Moorefield, 14nm for Cherry Trail), this alone does not guarantee superior battery life. I've had a chance to test Android hardware based on every Intel mobile processor going back two years, including the latest Cherry Trail chips, and I can report that they don't offer a huge efficiency improvement compared to ARM processors manufactured in older, planar nodes like 28nm. Basically, x86 chips simply aren't as efficient as their ARM counterparts, especially when it comes to low-end devices. Of course, Intel could set out to develop a killer chip for Android Wear and other wearables, but why should it? It would have to burn heaps of money to get a toehold in a tiny market, and Chipzilla usually doesn't bother with peanuts.
Bottom Line: The Smartwatch User Base Will Remain Limited
I've outlined a number of serious challenges facing the smartwatch industry and I don't believe the short-term outlook is good. This does not mean Android developers and designers should not get into the smartwatch space, but this emerging market segment will not be nearly as lucrative as some bullish analysts expected a year ago.
If you were planning to invest time and effort into smartwatch development, it might be a good idea to slow down and reconsider. Yes, every new niche offers opportunities, and some outfits are bound to make a small fortune on killer apps for next generation wearables, but as long as the user base remains limited, we won't see a lot of investment.
Hardware needs to improve, especially in terms of efficiency and battery life. Software is maturing, but there is still a long way to go. These issues will be addressed sooner or later, but in my humble opinion, they are not the biggest problem facing smartwatch makers. The real question is whether or not people actually need such devices. Right now, most users can do without them.
For the time being, there aren't that many use-cases for smartwatches and wearables in general, aside from fitness tracking and a few other niche applications. Buying a $250 Android Wear watch with poor battery life, and little in the way of functionality that's already not available on your average smartphone, doesn't appear to be an attractive proposition for most consumers. That won't change anytime soon.