Suddenly Remote: Product Managers in Transition
There are numerous product manager challenges in the shift to remote. Experienced remote product managers share their best practices on how leaders make the most of remote working.
---
authors are vetted experts in their fields and write on topics in which they have demonstrated experience. All of our content is peer reviewed and validated by Toptal experts in the same field.
There are numerous product manager challenges in the shift to remote. Experienced remote product managers share their best practices on how leaders make the most of remote working.
---
authors are vetted experts in their fields and write on topics in which they have demonstrated experience. All of our content is peer reviewed and validated by Toptal experts in the same field.
Egle is a professional product manager with a background in international media.
Remote work is becoming the new normal after the world's major tech companies closed down their offices due to the global COVID-19 outbreak. Before the crisis, some companies disputed whether the product manager role is suitable for remote work and argued that they have to be physically located with their teams. This paradigm needs to shift toward remote engagements with a view to achieving breakthrough results and adapting to the new dynamics around the globe.
Can Product Managers Work Remotely?
The difference between office and remote environments is how people interact with each other. Communicating with your team in a physical office environment is much more organic compared to working in a remote setting. To combat these limitations, there are many basic tips to learn about how product managers can work remotely, and they are all relevant: remain proactive, over-communicate, and foster direct communication within and between teams (rather than being a proxy).
Toptal Product Manager Sam Nissinen, who previously managed a team of around 50 people spread in an office and remotely, says that good communication starts with the right people in the right position. Setting the right expectations for your team is another big part of remote work success. "Understanding what you expect from your team members, what your capabilities are - is one of the most common challenges," said Nissinen, who is currently setting up specific tools and processes for a company to facilitate quality remote work.
Product teams can sometimes find themselves lacking information, especially if they are undergoing transitions or have to suddenly navigate remote work. This is a familiar situation for Gavin Matthews, a product manager at Toptal: "The good news is that people are good at making decisions without information. The bad news is that they might not be the decisions you want as a product manager." To adapt, he has found himself slipping more into the role of a scrum master. "You have to be that cheerleader, that coordinator, that person helping the team and filling in all gaps to make them successful," Matthews noted.
In terms of the product life cycle, the remote aspect of the team does not add to the complexity once there are established communication protocols and real-time dashboards to monitor progress. Agile processes are also well-matured to handle individual steps, whether with local or distributed teams.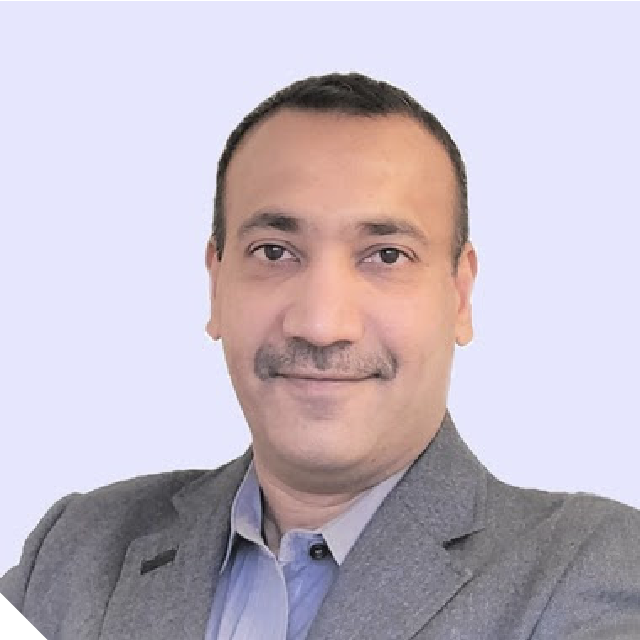 However, a product manager at Toptal, Darshan Dave, who has been working remotely for 15 years, emphasized that, if we look through the lens of large enterprise transformation programs, the main issues stem from alignment of priorities at a leadership level and acceptance at a business level. "Not everyone had the same priorities and alignment toward the common objective of what is being delivered. This leadership alignment was more critical than individual scrum teams," said Dave, who was coordinating a mission-critical transformation program across 20 countries.
Leadership is definitely a key player in a remote environment and helps to combat miscommunication, hailing from many different countries where attitudes toward careers, work-life integration, and boundaries can vary greatly. Dave believes that acknowledging this diversity is an important element of engaging everyone and ultimately cultivating trust: "Ethnocultural sensitivity and awareness are extremely important. Take the time to know the teams, their culture, and working style - this is where leadership can play a big part to overcome product manager challenges."
It takes dedication and practice to develop a framework for overcoming the limitations stemming from impersonal communication, but there are some virtual solutions to help with change.
Virtual Solutions to Product Management Challenges
Remote work routines are usually criticized for abandoning in-person relationships. Under normal circumstances, it is extremely effective for remote teams to sustain human relationships and take advantage of spending in-person time. However, they are simply not essential for effective remote work. In times of social distancing, product managers can take the initiative to translate office routines into those suitable for a remote environment through leadership and advocacy to connect the teams online.
Matthews, who ran both in-office and remote product management teams in the SaaS and cybersecurity space, shared his perspective on online activities that enable remote colleagues to experience human touch. "The theme through all of them is to be a person. When you own video calls all day or you are online all day, it can be robotic," remarked Matthews, who suggests focusing on the following concepts:
One-on-one meetings
Video games hour
Virtual happy hours
One-on-one Meetings
They allow teams to be known on a personal level and to set reasonable expectations. With this information, work can be planned accordingly, especially if team members are dealing with a really stressful situation. The more known, the better the entire project. Overall, this is a great way to understand team mentality.
Video Games Hour
Some companies like Facebook and Google have long offered game consoles along with other office distractions, moves designed to motivate employees and build communities. Unlike scrolling or browsing online, games are fully engaging and even give people the kind of virtual confidence boost that they might not achieve in their day-to-day work. Matthews is convinced that online games are a good way to relieve stress: "Most of these games are accessible to even non-video gamers and are extremely fun. It's an easy way to keep up the bonding you get when working in person while shifting the pressure off of work and COVID-19."
Virtual Happy Hours
After social distancing started in Europe and the US due to the coronavirus outbreak, social media sites like Twitter lit up with dozens of messages about the dawn of the digital happy hour, a concept that, a few years ago, would have sounded like a bad Silicon Valley plot point, Forbes reported.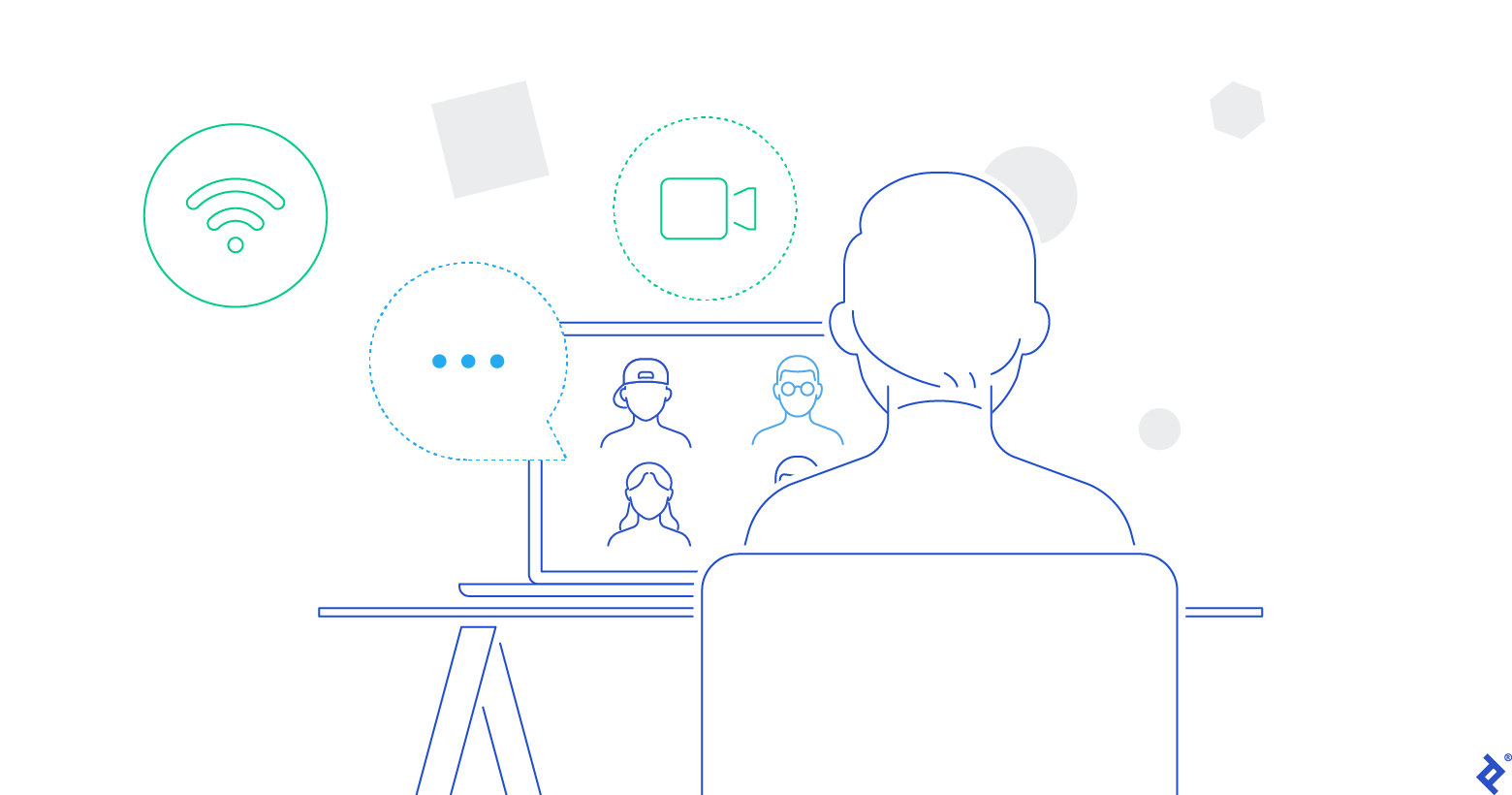 Product Manager Matthews reveals how this concept is performed with his teams: "We open up Google Hangouts for a couple of hours and give ourselves opportunities just to relax, keep the conversation up, keep jokes, talk about our random situations across the world, who is locked down and who is in quarantine. It is a really unique opportunity to act like face-to-face time knowing that you are not. You start to realize that you are not on webcam anymore, you are just talking to a group of your friends you work with. It can really stimulate you and keep you going."
Some companies are getting creative in organizing virtual happy hours such as throwing a virtual karaoke party or a trivia party. These are fine, but the overall goal remains to focus on human connection.
The Benefits of Remote
Remote work can have certain challenges, especially if the newly remote product manager has always worked in an office. The common solution is not to try to replicate the office, as remote work is different in nature.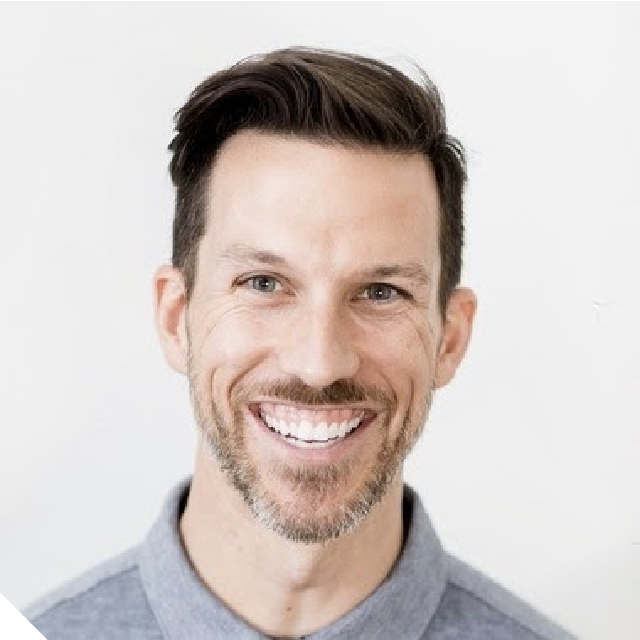 The remote environment enables people to do their best work in their best way. Product managers interviewed by Toptal Blog acknowledge that deep focus mode and productivity boost are among the crucial benefits that come with remote engagements. "You can more easily obtain deep work, as it can remove extraneous meetings, reduce the number of decision-makers to keep things moving. When everyone spends their time executing rather than talking, the entire organization ends up moving faster," said Toptal Product Manager Sean Everett, who was formerly a product and business development executive for a global streaming video platform with a distributed team across three continents. Over the last year, he has been working for a remote social media startup. "We only have four meetings per week for two to three hours total. The rest of the time is spent on focused work," Everett added.
Nissinen related by saying that remote product managers get to tailor their environment. "You can have an agreement within your team that, during a certain time slot, there is deep work time. And there is absolutely no chance that you will get distracted if you make sure that all the notifications are muted," noted Nissinen, who has experience training on-site team members to work effectively with their remote colleagues.
Another substantial benefit of utilizing remote employees is that the work itself becomes the yardstick to judge someone's performance, not the time spent in the office. The foundation of building trust with remote teams is first based on the trust established throughout the organization. Some remote companies let team members set their own hours as long as quality and quantity goals are met, trusting them to know when they perform their best. They also build mutual reliance through transparency and accountability.
Practical Tips for Transitioning to Product Management in a Remote Setting
Be Prepared
To master sprint planning or any other process that focuses on planning, you have to be twice as prepared as an on-site product manager, said Matthews: "The more you can document about going overboard, the more you can share your perspective, get good design up front, and really encourage the question-asking and conversation both during and after sprint planning, the more successful you are." Otherwise, observed Matthews, you risk missing the cases, ruining quality, or running into friction.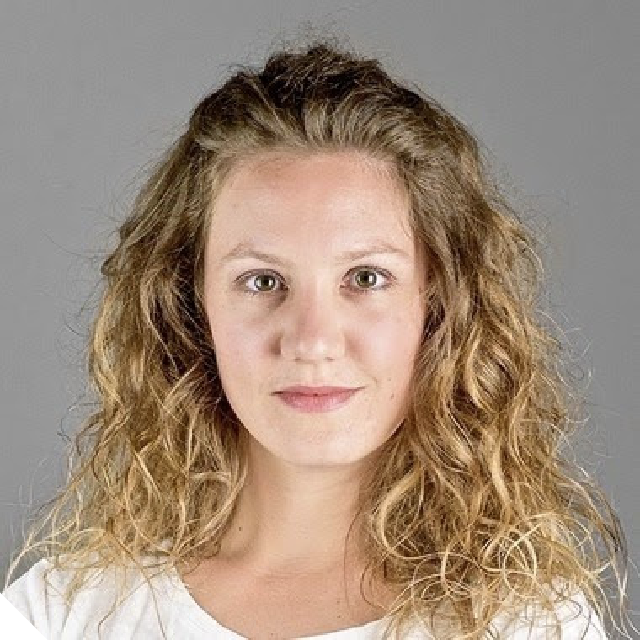 Tatjana Zavadja, who is a designer at Toptal and has experience working with remote product management teams, also placed emphasis on preparation, especially for the ideation phase: "It is best performed when you come prepared for the online meeting. I ask everyone to show up with some ideas and then we discuss them together, draw on a whiteboard, and give each other suggestions."
Motivating Team with a Deadline Approaching
Motivating team members with an important deadline approaching is another challenge that can be solved through leading by example. Kleanthis Georgaris, Toptal's VP of Product, believes that product managers can set the example and tone for the rest of the team as well as ensure that commitment is always on point. "In a physical office, when an important deadline is fast approaching, simply staying late is an effective informal visual cue to the rest of your team that extra effort should be put in. The equivalent to this in a remote environment is making oneself extremely available and active on communication channels," suggested Georgaris.
Pay Extra Attention to Communication
Remote team members require frequent short interactions rather than long infrequent ones. It is more meaningful to touch base with your team members four times a week for five minutes than once for 20 minutes. The frequency creates an unbroken sense of connection, as if having an ongoing conversation. "When communicating online, be ultra-precise. Do not assume that anyone knows anything, communicate super clearly, include all the details that you want to communicate. When you send that message, that is all that the person will read and start working," suggested Nissinen, a product manager and designer at Toptal.
The best managers make remote interaction more personal by picking up the phone or using video conferencing. They also encourage frequent dialogue that invites employees to offer input, insights, and opinions.
Camera On or Off?
Product managers agree that quick video calls are more effective than endless chat threads, however, the question of whether to switch the camera on is disputed. Some advocate to maintain the human touch with video turned on, while others suggest turning it off due to privacy issues. "It feels very invasive to have a video call, and it's much more draining to individuals because they have to be constantly staring at the screen, and human behavior means most are focused on what they look like rather than the content of the message," argued Everett, who said that he never uses camera in remote settings. There is no wrong or right answer, only the product manager's duty to discuss video conferencing etiquette and implement it within the team.
Tools for Remote Product Management
Product prioritization and work planning are difficult under the most ideal circumstances, not only in a remote setting. This is where a combination of the right software tools and some deliberate time management can make all the difference.
Working remotely is only beneficial if organizational systems are set up appropriately to reduce operational overhead. This can be done by minimizing the number of tools and standard communication protocols used by the organization. "Keep it to three or four tools, so people always know where to go to get something done. Use tools for day-to-day chat, for calls, task management, and documentation. A culture of writing is a grand accelerator that works beautifully in a remote environment," said Everett.
Below is an overview of the most popular communication tools. Most of them have upgraded their free service in response to the surge in demand:
Slack - consider this internet chat as an office to connect with colleagues and answer quick questions. Slack can also cause distractions, especially if you want to have a deep work phase. Talk to your team about how to use Slack, so everyone knows the rules.
Zoom
Google Hangouts
Microsoft Teams
Skype
Cisco's Webex
Choosing the right product and project management tool that suits your company's needs is crucial. The right tool can streamline workflow and even shape company culture. The following tools are utilized by product managers worldwide for task management, tracing requirements, and work planning:
Trello
Basecamp
Confluence
Jira
Asana
Wrike
MS Project
Balsamiq
Challenges can arise in a multiple-team setting where different teams historically tried using different tools. "Don't replicate your user stories in Trello if you already have them in Jira, even if someone says they don't like Jira. Or if you want to comment on a user story, don't do it in Slack where it will be lost, do it in Jira," suggested Konstantin S. Solnushkin, a product and project manager at Toptal.
Product managers have to acknowledge how important it is for remote teams to engage with their collaboration tools. If people end up hating them, the teams will ultimately blame the remote culture.
Takeaways from the "Temporary Fully Remote" Product Manager Challenge
With all these tools, product managers might end up wondering if they ever need to go into the office again. Remote product teams can develop successful, game-changing products just as well as those teams whose members are working under the same roof.
Shifting to Remote
By preparing for future pandemics or other major disruptions, every company has to consider the idea of transitioning toward the distributed workforce. Everett, whose office was an airplane seat or a hotel for a long time, believes that, from small startups to large global companies, remote is basically the only way to get things done: "Startups, as compared to the Fortune 1000, are much easier to shift to remote on a moment's notice. Large global corporations have processes that have been ingrained in the organization for years, or decades, as well as more stringent security requirements. However, any organization can begin thinking and operating in a remote way even when most of the organization is in the same office. It gives you the best of both worlds and helps mitigate the risk of extreme centralization, especially in times of major crises like the coronavirus pandemic."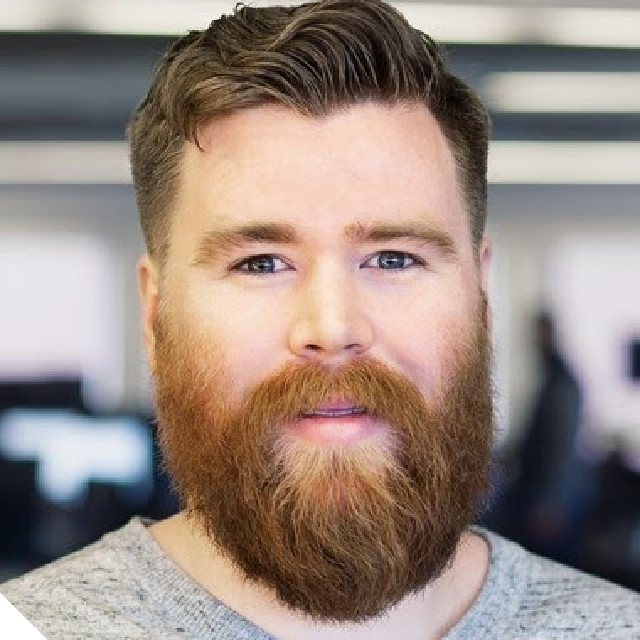 Matthews, from Toptal, says that remote should be the new normal because of the tremendous benefits it provides: "When your culture supports remote work, you open yourself up to the entire global market of talents and you can find exactly the right person who fits your needs. Now you can have somebody from across the world at any moment and time dial into your team and make a tremendous positive difference."
Improved Understanding: How to Work with Remote Teams
With the outbreak of COVID-19, everyone suddenly found themselves remote. Nissinen says that the current situation can have valuable takeaways, as it puts everyone on the same level: "Teams that are now temporarily fully remote when they return to normal operations, they will likely have a different understanding on how to relate to and work with their remote team members." He argues that mixed teams that are partially in the office and partially distributed are more challenging than fully remote ones and suggests making additional efforts to ensure that remote team members are just as included as others: "On-site teams usually have a very solid cultural and social circle in the office. It is very easy for them to work together in their way and for the remote people to work together in their way. And you can possibly lack a certain unity unless you make keeping the team united a priority as it is not destined to work without facilitation."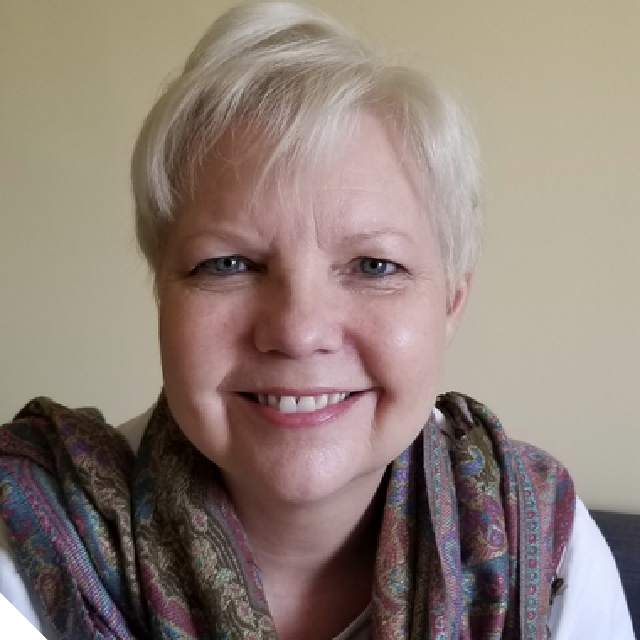 Thene Sheehy, project manager at Toptal, emphasizes that an experienced remote product or project manager with a deep understanding of remote work brings additional value to the company. "Managers who are super comfortable with remote work have an advantage compared to others as they are quick to adapt and deliver the results even within a global crisis when everyone has to switch to remote work. Such a job experience is a cherry on the cake in your resume," said Sheehy.
Understanding the basics
How can I improve my product management skills?

You can improve your product management skills by always staying up to date with technology news and market trends in your industry. Keep a pulse on the company and build strong relationships with business stakeholders and your teams. This is especially crucial in a remote setting.

What are the qualities of a good product manager?

The most crucial qualities of a good product manager are effective communication and leadership. They should also be competent in critical thinking, problem-solving, and motivating their teams.

What technical skills should a product manager have?

Technical skills required for a product manager depend on the product. Simple client-facing products could be handled by product managers with no technical background. Back-end, infrastructure, or data-heavy products might require a product manager to have programming or data science skills.

What tools do product managers use?

Both remote and on-site product managers use various online software tools to collaborate with their teams. The most popular are tools for messaging (Slack), video conferencing (Zoom, Google Hangouts, Microsoft Teams), task management, tracing requirements, or work planning (Confluence, Basecamp, Jira, Asana).

What skills are needed for a product manager?

Product managers need soft skills, such as leadership, creativity, communication, ability to see the big picture and plan into the future, etc. Technical knowledge is definitely beneficial but not compulsory if the product manager is still able to maintain a dialogue with the technical team.
Hire a Toptal expert on this topic.
Hire Now