Hybrid Office Design: Ideas From a Global Leader in Workplace Architecture
Real-world examples from Gensler, the architecture and design firm known for creating innovative workspaces for Ford, Verizon, and LinkedIn.
Real-world examples from Gensler, the architecture and design firm known for creating innovative workspaces for Ford, Verizon, and LinkedIn.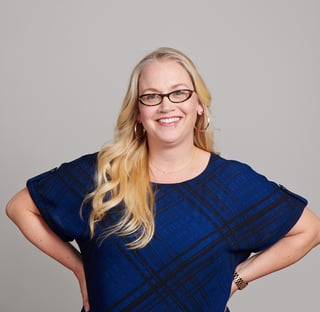 Sunny is the Lead Editor for Toptal Insights, where she covers business, tech, healthcare, leadership, and the future of work. A veteran journalist, Sunny has held editorial positions at some of the largest and most well-known media companies in the US, including Condé Nast, Hearst, and Bonnier.
Featured Expert
Eric Gannon is an architect, an expert on workplace design, and a principal at Gensler, a global architecture firm named No. 1 in the US by Architectural Record 10 years in a row. Gannon has led the design of offices for United Airlines, LinkedIn, Aldi, and many more.
Many employees across the US and the world are starting to return to their offices after more than a year of remote work. It's a moment that designers at Gensler, a world-renowned architecture firm known for creating innovative workspaces, have been anticipating for months. "Throughout the pandemic, we've focused on supporting clients through what returning to the office will mean for them and their teams, what we can do to create safe, engaging environments that take into account physical and mental well-being," says architect Eric Gannon, a Principal and Studio Director at Gensler's Chicago office.
This is a moment of transition for companies and their employees as many businesses are—at least temporarily—moving to a hybrid workforce model with some employees working in the office, some working off-site, and others doing a combination of both. Gensler is helping clients to prepare for even more change ahead. "Where we've spent the majority of time recently with clients in Chicago, as well as some of our global clients across the firm, is thinking progressively about what the purpose of work is for them," Gannon tells Toptal Insights. "Not just the physical space but also how people do the work and how they'll do it in the future."
The choices companies make at this moment, including how they define or repurpose their physical workplaces, will have an undeniable impact on employee attraction and retention. Survey after survey shows that today's workforce wants flexibility. And in light of the ongoing Great Resignation and a shortage of skilled workers, company leaders are looking for ways to accommodate their employees through office layout, design, and upgraded technology.
"Innovative workplace design has always offered a competitive advantage for businesses in attracting and retaining talent, and that is more true now than ever before," says Gannon, who has led the design of offices for United Airlines, LinkedIn, and Aldi. "There's going to be a lot of churn in the labor market over the next year. Everything you can do to retain the people you have and entice more people to join your company is a big deal."
Although specific needs for office space vary widely among companies, Gannon says there has been an unmistakable shift toward personalization and customization of employee workspaces. "We're all wired very differently, and where you focus best, that might look very different than where I focus best—the posture, the level of noise," says Gannon. "Is the office really the best place for you to do your focused work, for example? That's not universally true for everyone. The office, today, has more to do with the ability to come together and collaborate, and feel a sense of purpose."
To help executives build purpose-driven workspaces for their employees in 2022 and beyond, Toptal Insights asked Gannon to share photos of some of Gensler's recent design work, and to point out features of special interest during this time of transition.
A Multiuse Common Area at LinkedIn, Chicago
With many employees working remotely, it may not make sense for every company to assign every worker their own desk. "If everyone woke up and decided, 'Today is the day I don't come to the office,' but they own all the desks, you can imagine a very empty workplace!" says Gannon. "There's nothing worse than empty desks when you're trying to create an environment that is inspiring to people."
Desk reservation software is a good option for companies looking to equitably distribute desks to the people who want them on a day-to-day basis, says Gannon. But companies should consider other options. Flexible multiuse areas, like the one adjacent to a shared kitchen at LinkedIn, can be conducive to productive work and collaboration.
The large island on the left lends itself to brief one-on-ones (it also, conveniently, holds snacks, notes Gannon). The other side of the island has stool seating and access to power outlets, which invites productive brainstorming over laptops and cups of coffee.
Tables lining the windows encourage pairs or small groups to soak up the natural light while taking a break, doing light tasks, or collaborating.
The spacious corridors support movement and the flow of people and ideas, says Gannon. Broad passageways allow colleagues to continue conversations or strike up a chat as they move from one area to another.
Note also the special textured finish on the ceilings, which looks like a dusting of snow. This coating dampens noise and reverberation in open-plan areas where a large amount of uncarpeted space could otherwise amplify voices, footsteps, and noise.
A Light-filled Indoor Porch at 545wyn, Miami
One of the things that workers report having enjoyed most about working from home is the ability to go outside whenever they feel like it—to walk the dog or just get a breath of fresh air and some natural light. It's possible to bring some of that into an office building, even a large one like 545wyn, a new 10-story structure in the heart of Miami's thriving Wynwood neighborhood arts scene.
Several floors of the building include wraparound terraces for easy access to fresh air whenever workers need it. (There's one just beyond the windows on the right side of the photo.)
The terrace overhang shields occupants from the sun, providing the benefit of ambient light and breeze while cutting glare. During Florida's hot summers, workers can skip the outdoor terrace and take in the skyline from the air-conditioned indoor porch.
A vertical green wall and carpeting with a vine motif reinforce the "porch" feel of the space and help create a harmonious transition between outdoors and indoors.
This open area is also infinitely rearrangeable, notes Gannon. "You can imagine it getting cleared out and having more of an event or something a little different than its intended use. These spaces are chameleons. And certainly, we know that over time spaces are going to change pretty frequently."
An 'Office Neighborhood' at LinkedIn, Chicago
Creating a sense of community and belonging is fundamental to workers' engagement and happiness, and is good for businesses' bottom lines. This feeling of connectedness may be even more important for hybrid workers, who will not be present, in person, with each other every day. The "office neighborhood" is "a good testament to the company developing spaces that will help their colleagues grow better bonds—and ultimately work harder for them," says Gannon.
Café-style seating gives employees the opportunity to be "alone together," similar to what they may experience at a coffee shop or library.
Other solo or small group seating nooks—like the restaurant-style booths barely visible at the left edge of the photo, against a blue background—offer even more alone-together options. In these spaces, coworkers are nearby, and people can choose to connect or do their own thing.
The small, glass-enclosed nooks along the back wall offer quiet, but not isolated, spaces for offices or for people who do not have assigned desks to do focused work or take phone calls.
A Conference Room at an Unnamed Tech Firm, Chicago
Hybrid employees need to be seen and heard when working remotely. Distance bias—the human brain's natural tendency to place more importance on people and events that are nearby—can inadvertently lead to virtual collaborators being overlooked or ignored. Gannon says Gensler designers kept a democratic view of the workplace in mind when they created this meeting space for a large tech company with a distributed workforce, where most meetings include both on-site and remote employees.
Note that the big screens on the wall are centered and installed at eye level with the people who will sit at the conference table. This inclusive arrangement creates the feeling that the people who are remote are on equal footing with those in the room.
The tapered table is widest where it meets the wall, which ensures in-person participants are visible to the remote team members who are seeing the room on a screen.
The room also has various acoustical treatments to ensure that people on the screen can clearly hear the people in the room, notes Gannon.
Hybrid work represents a big change for many companies, large and small. It is not a passing fad—a recent survey by the Gensler Research Institute found that a hybrid arrangement that combines in-office work with off-site co-working spaces, home offices, and other flexible locations is the preferred way of working for employees at the top-performing companies surveyed.
In this new landscape, thoughtful, relevant design elements can create hybrid office layouts that are welcoming and inspiring, helping businesses and their employees thrive and grow as "the office" as they know it continues to evolve.