A New Front in the War for Automotive Talent
Technology is dramatically changing how people use cars. To stay competitive, automakers must embrace new methods of finding, hiring, and managing highly skilled, digital talent.
Technology is dramatically changing how people use cars. To stay competitive, automakers must embrace new methods of finding, hiring, and managing highly skilled, digital talent.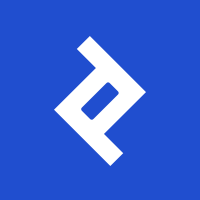 We pair cutting-edge data with editorial insights to inform readers about the future of work.
The 2020s are expected to be a period of significant, disruptive change in the automotive industry. While much has been written about the potential impact of connected, autonomous, shared, and electric (CASE) mobility in recent years, we are now seeing national governments moving quickly to pass legislation that encourages and accelerates adopting these new technologies. Societal changes—in how and where people work and live, and in their attitudes toward travel, transportation, and the environment—are also fueling the automotive industry's need to radically rethink how it positions itself. By the end of the decade, CASE could go from an acronym to the very essence of transportation. The future of mobility may be closer than previously imagined.
General Motors has committed $27 billion to the development of all-electric and autonomous vehicles and plans to sell only electric vehicles by 2035.
To better understand the influence these trends are having on how automakers attract and retain the talent necessary for future success, Toptal partnered with the Automotive News Research and Data Center to survey Automotive News readers, including manufacturers, suppliers, dealers, and others working with motor vehicles. The findings reveal a sense of uncertainty as to whether the industry can stay relevant in the face of change, but also point to significant opportunities for companies willing to embrace the future of work.
Challenges in Attracting Advanced Talent
In our survey, more than 70% of respondents said they believe the automotive industry is challenged when it comes to attracting strategic talent with the experience and capabilities needed to succeed in developing CASE technologies.
(Percentages in charts have been rounded and may not add up exactly to 100; some survey respondents elected not to answer all questions.)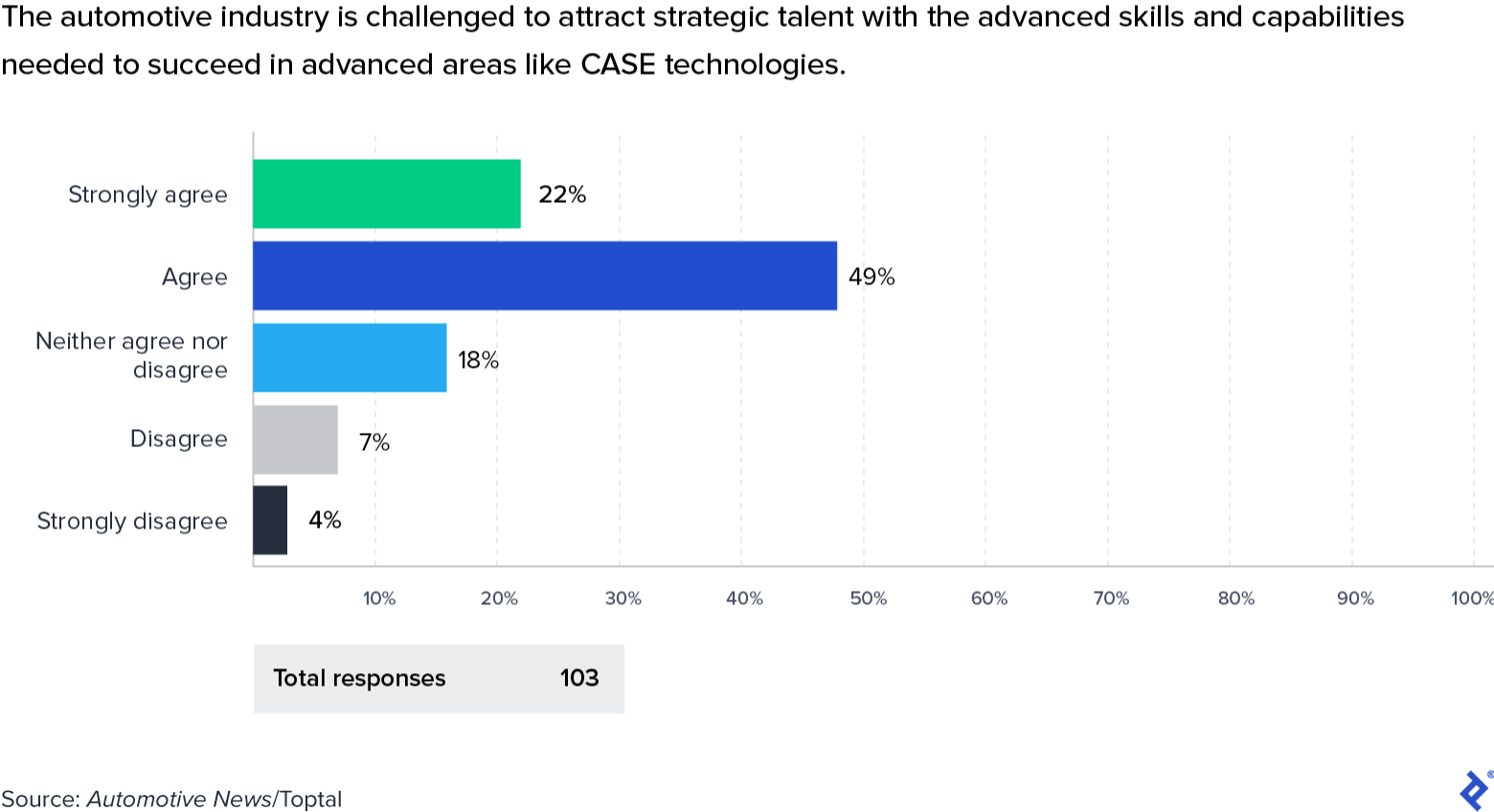 To drive innovation and avoid falling behind as the industry evolves, automakers and their suppliers must be willing to adopt a total talent strategy and explore new methods of finding, hiring, and managing talent, methods every bit as revolutionary as the technologies they are seeking to develop.
By utilizing multiple talent sourcing channels in concert with one another—permanent, contingent, SOW, on-demand, and freelance—organizations will be better positioned to obtain the talent they need when needed.
Automakers can't continue to rely on traditional methods of finding talent. Today's top talent craves autonomy and flexibility, and is more likely to be pursuing work as a remote freelancer or a consultant than in years past. Organizations have to reassess their approach to talent to ensure they are able to access the advanced skills and capabilities they need.Sean Middleton, Chief Revenue Officer, Toptal
A Need for Increased Flexibility
A significant number of respondents—55%—work for an organization in which 10% or less of the workforce is made up of freelancers or contract workers, indicating that there's room to grow in this regard.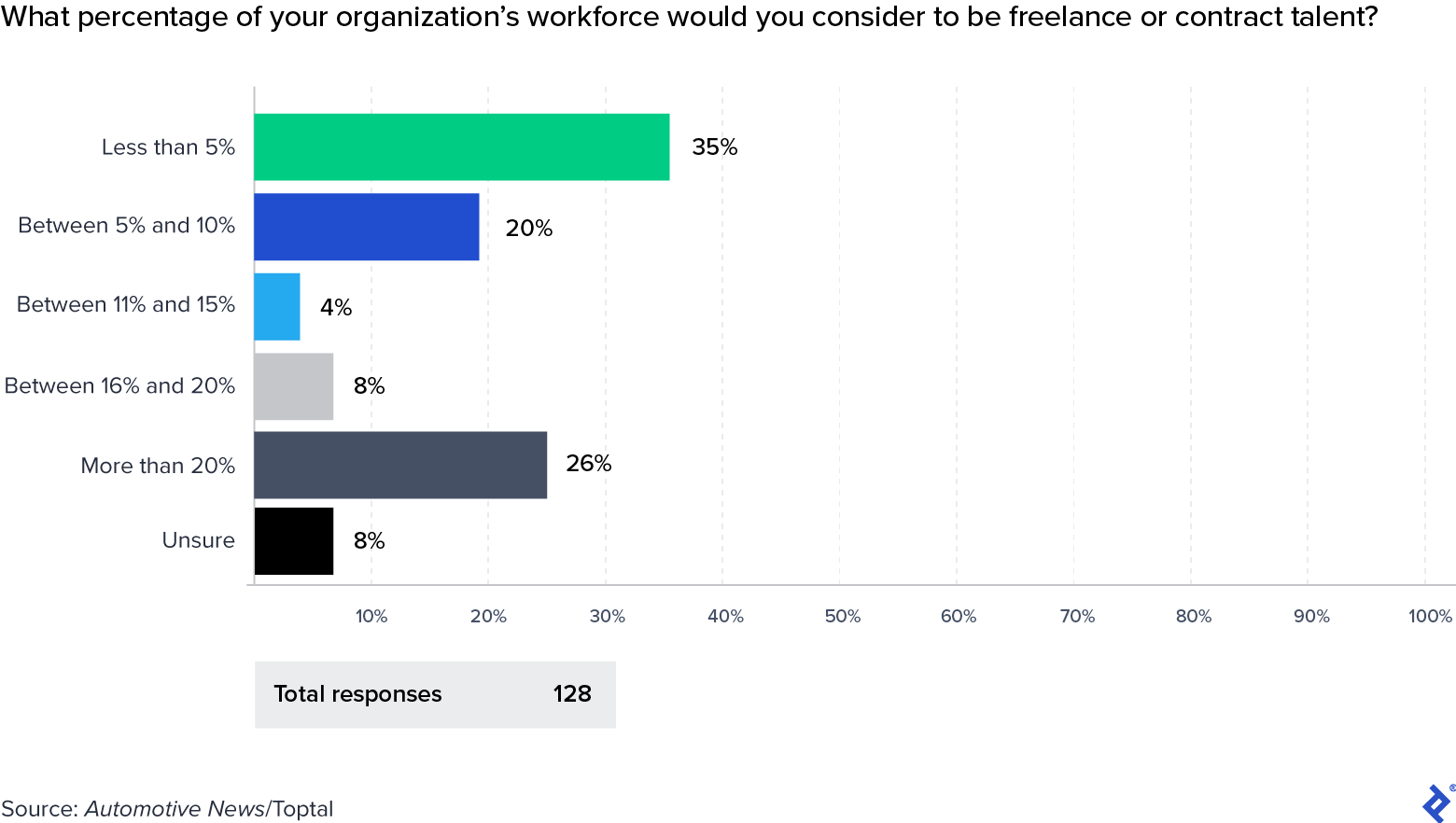 Organizations need to offer their talent more flexible work arrangements and create the infrastructure to support a blended or hybrid workforce, in which permanent, freelance, in-office, and remote workers collaborate seamlessly. By prioritizing the needs of talent, organizations can unlock greater productivity and spur innovation. Furthermore, embracing remote work as an essential and regular part of an organization's talent strategy opens up a world of possibilities—literally. Removing geographical barriers to work means an organization is no longer limited to local talent and can access a wider pool of experts from all over the globe.
Developing a Remote-friendly Culture
While 78% of respondents expect their organizations to continue enabling remote work in 2021, there is still some degree of anxiety around how best to integrate such workers into the corporate culture; 62% of respondents said they felt that it would be difficult to build the necessary rapport with remote or freelance employees.
This attitude is not surprising. Historically, large organizations have struggled to implement and sustain remote work programs. However, a closer look at those past initiatives indicates that it wasn't remote work itself that was the problem—it was a culture that failed to support the needs and interests of its remote employees.
When transitioning to remote work, companies need to do more than just grant their employees permission to work remotely. To be successful, they must build a culture of trust, accountability, and transparency that empowers their workers and encourages them to develop the habits necessary to be productive in this new environment.
The Benefits of Outside Expertise
More than half of respondents said they believe the advanced skills they need can be found in the freelance talent market; yet, almost the same amount said their organization predominantly uses this channel to staff for administrative needs.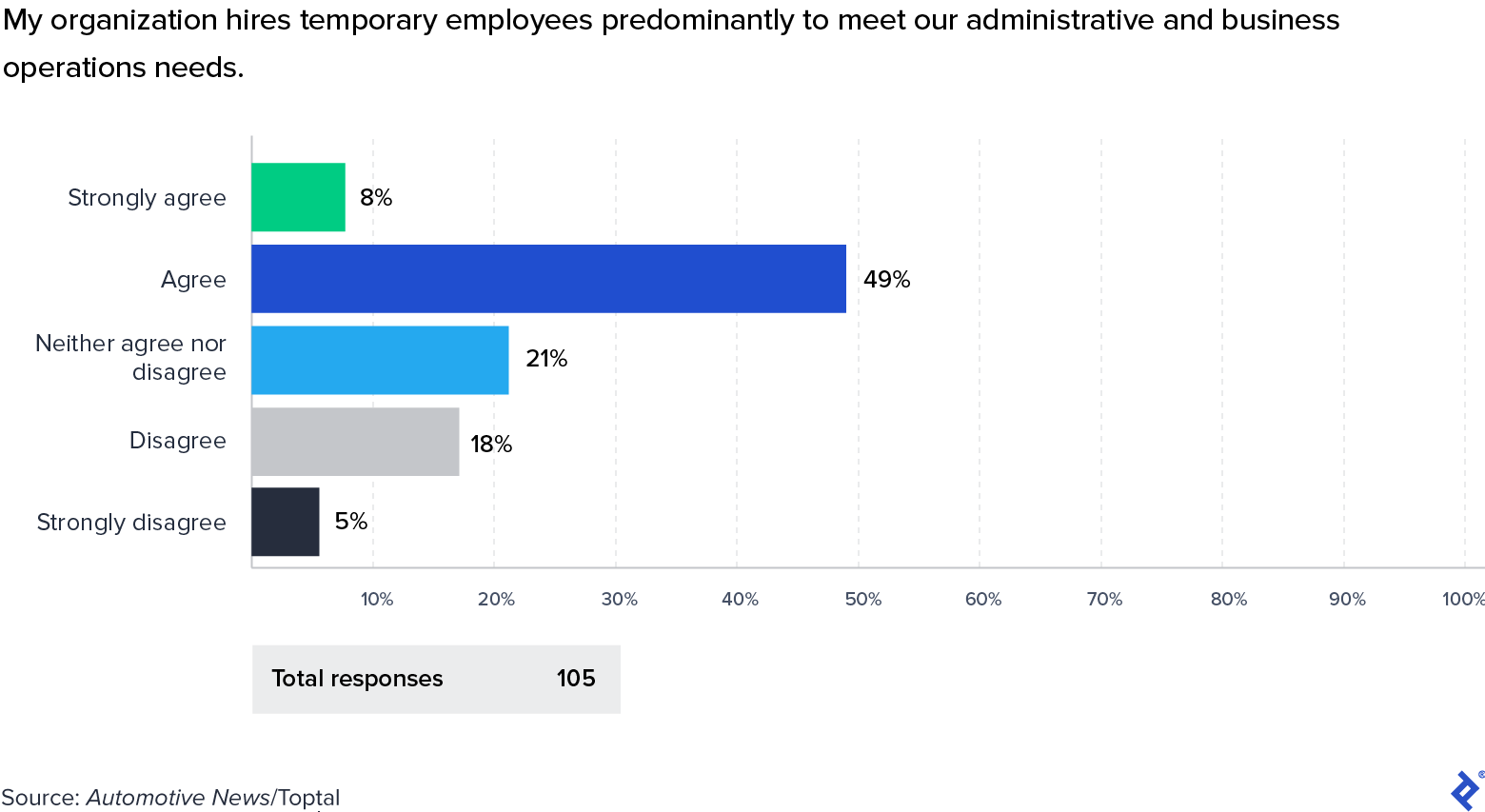 Why are automakers not utilizing this channel to source strategic talent? Perhaps because they lack confidence when it comes to properly evaluating and vetting expertise in these advanced skill sets; 64% of survey respondents indicated that they would find it helpful if a third party assisted with vetting candidates to properly assess their skills and experience.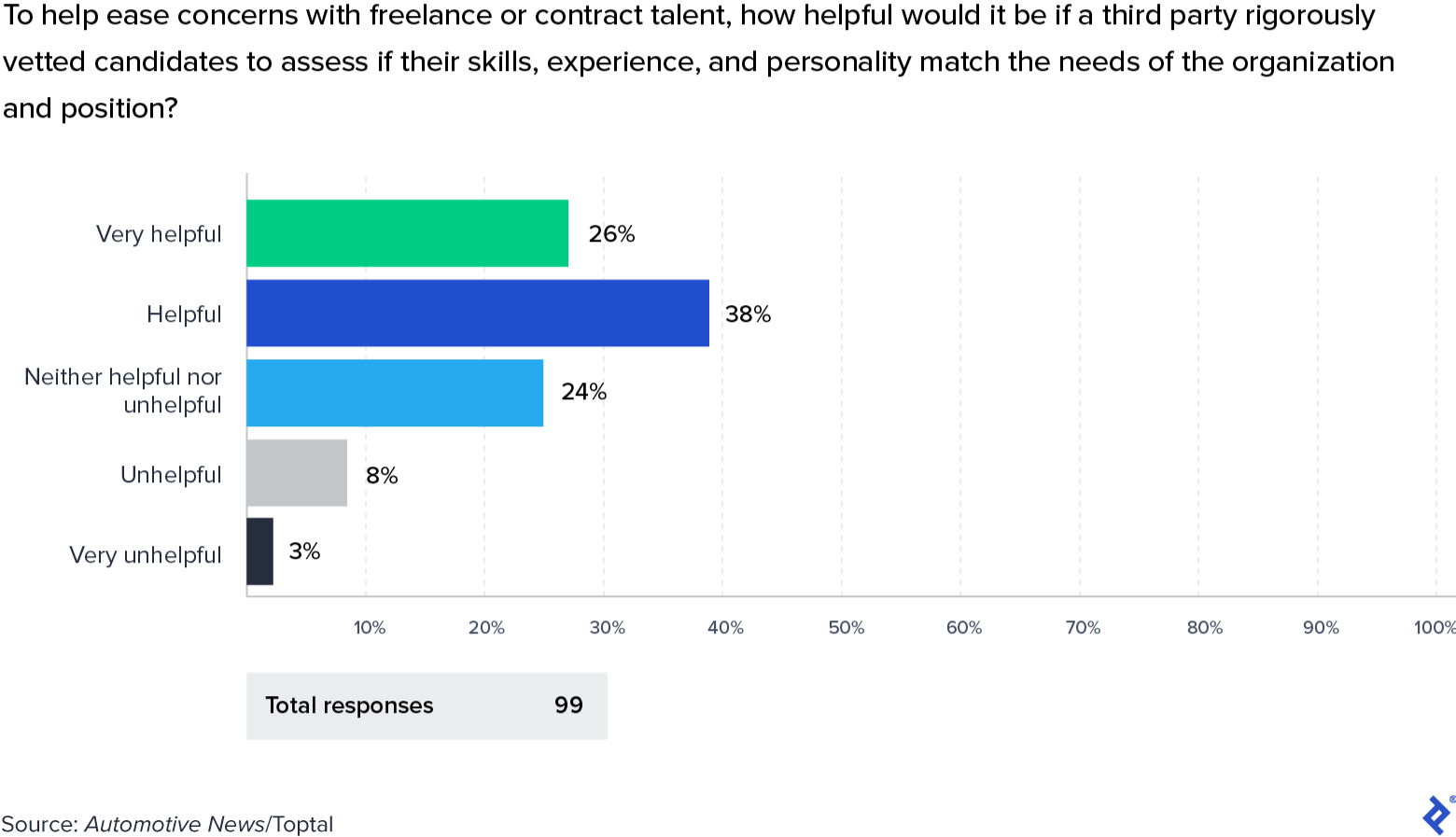 A knowledgeable partner, one that understands these technologies, can evaluate talent in a systematic way and provide a stamp of approval that gives hiring managers the confidence to take action. Organizations that forge such partnerships will realize a substantial advantage over their competitors.
Automakers Must Adapt to Survive
According to a recent report by Harvard Business School and the BCG Henderson Institute, companies that create an adaptable approach to talent can benefit from "a dynamic force that improves their competitive strategy." By adopting a total talent strategy, being more open to flexible and nontraditional work arrangements, and developing strategic partnerships that aid in the sourcing and vetting of advanced talent, automakers and their suppliers will be well positioned to drive innovation in CASE technologies and stave off potential disruption from nimbler startups.