The Future of Healthcare Is Virtual
As work flexibility rises, so must healthcare flexibility. Matt McCambridge, Co-founder and CEO of Eden Health, reveals the future of telemedicine and what today's teams need to stay healthy and happy.
As work flexibility rises, so must healthcare flexibility. Matt McCambridge, Co-founder and CEO of Eden Health, reveals the future of telemedicine and what today's teams need to stay healthy and happy.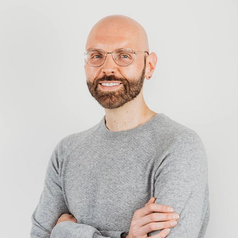 Professional writer and editor, author of two published books and hundreds of feature articles. He is a Senior Writer at Toptal.
Before the COVID-19 pandemic thrust personal wellness and employee safety into daily headlines, healthcare was already at the forefront of American concern. A 2019 Gallup poll found that 55% of respondents worried "a great deal" about the rising costs and reduced availability of healthcare—the issue's fifth consecutive year at the top of this annual list.
Those concerns broadened throughout 2020, as roughly 15 million people lost their medical coverage because of mass layoffs. Plus, shelter-in-place orders, fear of contracting the virus, and overtaxed service providers meant fewer people were receiving the basic medical care they needed.
Matt McCambridge, CEO and Co-founder of Eden Health, a primary care and insurance navigation company, says 2020 presented a tectonic shift in the way Americans accessed healthcare, not only for the reasons above, but also because people were no longer orienting their lives around a traditional workplace. With medical appointments generally occurring during the workday, McCambridge says it often made sense for people to choose providers closer to their office than their home.
Then commutes came to a standstill—and people stopped getting in-person care.
"We're going to continue to be a more-distributed workforce, and that's going to require a more-flexible healthcare policy," McCambridge says. That means offering more options to receive care when and how employees feel most comfortable. Addressing these health needs will have the added benefits of increased retention, employee satisfaction, and productivity.
Navigating the Coming Medical Storm
It's difficult to attribute the drop-off in care to a single factor, but the numbers paint a dire picture. The CDC reported that 41% of Americans delayed or avoided medical care in the first four months of the pandemic. Preliminary findings published in JCO Clinical Cancer Informatics reported a dramatic drop in screenings for several common types of cancer in April 2020 compared to the previous year. Harvard University and healthcare technology firm Phreesia found a 79% decrease in ophthalmology visits and a more than 60% decrease in both cardiology and pediatric visits.
Mitigating the consequences of missed medical care will fall at least partly on employers. McCambridge believes that every company with more than 50 employees is in the healthcare business whether or not they want to be, and those delayed treatments, screenings, and checkups present a clear threat to the health of their employees and their bottom line. According to McCambridge, companies with remote workers must provide a suite of easy-to-use healthcare options—including virtual care—if they want to retain and foster healthy employees.
"We've got to be addressing that," he says. "I would advise companies to start thinking about how to encourage their employees to get the care they need." This can be accomplished, he adds, by offering an integrative approach, including virtual healthcare, proactive communication about your company's health offerings, flexible time off for appointments, and asking for feedback about what your employees need from a healthcare plan.
Why Easier, Better Healthcare Saves Time and Money
Healthcare matters to employees. A 2018 survey found that 56% of people who received employer-sponsored insurance said their employer's plan played a major role in whether or not they stayed at that company. A 2019 Transamerica Center for Health Studies report found that 61% of respondents said health benefits were very important to their overall job satisfaction—second only to pay.
"Companies need to understand that by pushing away from healthcare, which some companies want to do … you're shooting yourself in the foot," McCambridge says. That's because employers who embrace their role as healthcare providers—investing in a healthcare platform that simplifies the user experience, offers a range of care options, and regularly promotes wellness—save employees time and money. With reduced absenteeism and heightened productivity, companies reap rewards too.
A good digital health platform will work with an organization's existing insurance company and care providers to offer employees a one-stop destination for all of their healthcare needs and questions. It spares workers from contacting their insurance company or practitioner about eligibility, payment, or urgent health needs, and they can get good care virtually.
McCambridge finds that companies that offer this holistic healthcare approach save about $800 per employee per year. The reason? It lowers reliance on expensive care options, such as emergency rooms, specialists, and urgent care.
"A lot of people go to the emergency room not because they need it, but because they don't have another convenient option for care," he says. "It's actually easier for them to go to the ER than their primary care provider because it's closer to their home and is open 24/7. So, [with telemedicine] you see a significant reduction in cost by avoiding those types of services."
The Future of Telemedicine
Eden Health's emphasis on telemedicine has driven their success, especially in the past year. McCambridge believes that the inextricable link between the workplace and healthcare is why companies must provide robust care options, such as virtual care, especially at a time when employees are working and living virtually.
"Virtual has always been the dominant way we deliver care," he says. "If you're going more remote, virtual access becomes critical."
During the last week of March 2020, telemedicine visits increased by 154% over the previous year. The Mayo Clinic experienced a 78% drop in office visits between mid-March and mid-April, but saw video appointments soar by nearly 11,000%.
"In some ways, telemedicine as a phrase is a bit of a red herring," McCambridge says. "Really, it's just providing clinical services virtually. Fifty years ago, doctors were calling patients on the phone, so the idea of telemedicine being fundamentally different is a byproduct of insurance companies that traditionally didn't pay for virtual care."
For those companies still reluctant to jump on the telemedicine trend, McCambridge points out that virtual care decreases the need for employees to take time off for a medical appointment. Companies that normalize telemedicine across an entire employee population get back about 16 to 20 hours of work per employee per year, he says—a number that grows for employees with chronic health conditions.
"There are studies showing that it takes about two hours per day of management for the average chronic healthcare issue," he says. "Much of that time is invested in navigating the healthcare system. That has a huge impact on work and taking time off."
Even once this pandemic no longer poses a wide-scale health threat, McCambridge believes the virtualization of care will continue.
"You're going to have more mainstream organizations—hospital systems and other primary care organizations—adopting virtual care as part of their normal practice," he says. A hybrid model—the ability to seek treatment in person and virtually—is what he believes allows for the best level of care. It is an especially salient model given McCambridge's prediction: higher rates of depression and anxiety post-COVID-19, as well as the issues exacerbated by delayed screenings and treatments.
What Companies Should Be Thinking About Now
In light of the global health crisis, many companies also made workplace safety an integral part of their efforts in 2020, something McCambridge sees expanding throughout the coming year.
"Yes, navigating the global pandemic has been incredibly complicated, but we essentially know what needs to happen at this point," he says. "You need to have the ability to track the health of your population to make sure people aren't spreading communicable diseases like COVID-19, and you need to make sure all of your employees know how to get a vaccine."
McCambridge says leadership teams should be asking themselves, "What are we going to say to employees when it comes to vaccines? What will our position be?"
The most crucial step, he says, is to make an effort to anticipate the healthcare needs of your ever-changing workforce in the coming year, as some workers remain remote while others return to the workplace.
All it requires is leaders to meet the moment at hand.
Because employees are financially, physically, and emotionally vulnerable when employers address their health, "not having access to the care they need is a huge disservice," McCambridge says. "It puts people in a difficult position."
Good health is the one thing we all can agree makes for a better workplace—virtual, in person, or hybrid. The future of telemedicine is now, and with a pandemic as a backdrop, there has never been a better opportunity for companies to reinvent and simplify one of the workplace's biggest, most important benefits, and it all begins with choice.