Navigating the Next Normal: Fortune 500 Executives on the Future of Talent
Top HR leaders at Walmart, Xerox, Hewlett Packard Enterprise, and Synchrony tell Toptal about the innovative steps they're taking to attract, nurture, and grow top talent.
Top HR leaders at Walmart, Xerox, Hewlett Packard Enterprise, and Synchrony tell Toptal about the innovative steps they're taking to attract, nurture, and grow top talent.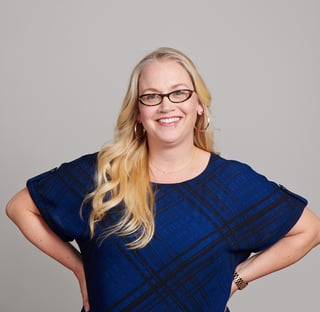 Sunny is the Lead Editor for Toptal Insights, where she covers business, tech, healthcare, leadership, and the future of work. A veteran journalist, Sunny has held editorial positions at some of the largest and most well-known media companies in the US, including Condé Nast, Hearst, and Bonnier.
Today's business leaders are pivoting to new working models while fighting harder than ever for top talent. The stakes are high, and as the terrain continues to shift, many executives are worried about the future, according to a recent survey of 700 global business leaders by Economist Impact. Their top concerns: lacking the skills to manage a remote workforce well, adapting to new technologies for hybrid working, and navigating changing employee expectations.
Since February 2021, more than two dozen leading HR executives have shared their strategies for transformation and growth during these still-turbulent times on Toptal's The Talent Economy podcast. We highly recommend listening to the episodes—but in the meantime, here are four key takeaways from discussions with executives at Walmart, Hewlett Packard Enterprise, and more to help your team navigate the next normal.
Deploy Targeted Technologies to Amplify Existing Talent
The labor market is tight, and there isn't enough talent to go around, especially in fields such as technology, hospitality, healthcare, and retail. Rather than expending more efforts on talent acquisition, leaders must look at efficiencies—getting the most out of the talent they already have.
For example, in 2021, Walmart gave in-store associates 740,000 Samsung smartphones in order to boost both customer and employee satisfaction, and increase productivity. On-site, employees use the devices to access Me@Walmart, an app that doubles as a walkie-talkie and also allows them to clock in and check stock for customers. Off-site, employees can use these free devices as their personal—and secure—phones.
Just as companies routinely provide laptops for knowledge workers, businesses that employ frontline essential workers must empower them with technology to complete tasks efficiently and autonomously, said Donna Morris, Executive Vice President and Chief People Officer for Walmart. "We look at [the devices] as an engagement tool, a development tool, and a work tool all wrapped into one. If we can have a workforce that's future-ready and able to meet our customers' demands, then that is a huge return on investment."
Shrewd tech implementation can help close skill gaps too. For example, Hewlett Packard Enterprise (HPE) Financial Services turned to virtual reality role-playing to improve salesperson training during COVID lockdowns. "Without the same kind of access we had to in-person training and education, we brainstormed: What can we do to help colleagues develop vital skills?" said Dan Domenech, HPE Pointnext Technology Services CHRO. "We realized that VR could help our managers to evaluate employees' current skills, understand what their true competencies are, and help them more effectively allocate resources."
Not only are VR sessions an innovative replacement for on-site learning, research suggests they may be more effective. According to a 2020 PwC study of managers from 12 of its US offices, VR training is more engaging—and four times faster—than in-person learning.
"VR enabled our reps to really immerse themselves in a lifelike scenario, to see how [a customer] might react to different sales techniques," Domenech said. "So, for example, if a sales rep didn't talk enough in terms of probing questions with a customer avatar, the avatar would stop engaging with the sales rep and start answering emails on the phone, just like a human would. And then the managers could review this practice and work with the colleagues to identify areas of improvement instead of waiting to hear feedback from real unhappy customers."
Upskill Employees to Future-proof Your Workforce
Forward-thinking executives recognize that investing in employee education is essential to not only attract and retain employees, but also to boost productivity, stem attrition, and create a robust talent pipeline.
Consumer goods giant Unilever, for example, launched an ambitious initiative to upskill employees with a "future-fit skill set" by 2025, providing training in areas such as coding, data analysis, and digital marketing communications. Unilever also allows workers to spend up to 20% of their time in a different job function within the company. Preparing employees for lateral moves is a key talent-retention strategy. In fact, the opportunity to switch roles within a company is 2.5 times more predictive of employee retention than a promotion, according to a new data analysis by experts at the MIT Sloan School of Management, CultureX, and Revelio Labs.
Unilever is also developing a pilot program called U-Renew, in which employees can take time off work for a partially funded, paid learning sabbatical. "The way we think of education and careers is broken," said Leena Nair, former CHRO of Unilever. "We expect you to build your entire career based on what you learned in three or four years at university, which doesn't make sense. The half-life of a skill is two and a half, three years. So what we are encouraging people to do is become lifelong learners."
Take Meaningful Action on DE&I
Widespread demonstrations against racial injustice in 2020 led many business leaders to urgently re-examine their commitment to diversity, equity, and inclusion. The motivation goes beyond virtue signaling: Companies with the most diverse executive teams are 36% more likely to financially outperform those with the least diverse ones, according to a 2020 McKinsey & Company study of 1,000 large companies in 15 countries. Recent HR research by The Josh Bersin Company has also found that companies that take meaningful action on diversity are more likely to innovate effectively and retain customers.
Diversity, equity, and inclusion are high strategic priorities for a majority of business leaders, according to a recent study by Harvard Business Review Analytic Services and SHRM. But the next-step challenge lies in execution: 67% of leaders in the study admitted that their companies' efforts to create work environments that are actually equitable and diverse have not been very successful thus far.
Again, leveraging existing and emerging technologies can help. Xerox—the first Fortune 500 company to be helmed by a Black woman, Ursula Burns, in 2010—has turned to artificial intelligence to help quantify diversity and inclusion efforts. "Building a more diverse and inclusive workforce starts with a robust and diverse candidate pipeline," said Suzan Morno-Wade, Xerox CHRO. "One of the ways we measure our progress is through our ability to use AI to reduce and eliminate bias. In Q1 of 2021, for example, we increased our sourcing of diverse candidates by 10%."
At Walmart—where 46% of managers are women, and 37% of managers identify as people of color—diversity is a practical consideration. "Our communities, our country, our customers are diverse," said Morris. "And if we're not representative of that diversity, we're challenged." One way the company makes sure employees and customers feel included is to regularly research local demographic data. It then matches inventory to those demographics, including a wide range of ethnic, multicultural, and multilingual products.
"We're very engaged in making sure that our candidate pools are diverse, that the hiring teams are diverse, and that we consider actually educating people about racial equity," she said. "We rolled out a program that required all of our officers to go through a two-day program to understand racial equity in this country, specific to the Black and African American experience. The outcome of that is increased acceptance around listening and learning."
Build a Custom Approach to Workspaces
There is no one-size-fits-all solution for return-to-office plans. Many companies are completely rethinking and customizing their office spaces to accommodate the surge in hybrid or remote work. In the coming years, businesses around the world expect to use more flexible office space such as on-demand meeting rooms, according to a recent report by global real estate services firm CBRE.
Related: Hybrid Office Design Examples From Global Leaders in Workplace Architecture
Synchrony, for example, recently divided its workforce into three "hubs." The first option is a so-called "virtual" hub, which consists of 100% remote-by-choice workers who have no physical Synchrony space. The second is a "hoteling" hub of mostly remote workers who have no dedicated office space but can book rooms and work areas in nearby offices. The third option is a hybrid hub, in which employees have permanent desks and work in-office a certain number of days per week, but can also work remotely or book hoteling space. "I actually think it's going to make our culture stronger and amplify it longer term because we have to be more purposeful about when we come together and how we come together," said DJ Casto, Synchrony CHRO.
What's more, a successful workplace equation takes into account more than just the physical space in which employees operate, he said. "We've been obsessed with what we're calling the post-pandemic colleague experience. We're implementing a process to provide our teams with the resources they need to align on how they'll work together. … What is their working style? What are their team norms? What are their communication commitments? How are they going to use the space that some will be in every day as an office worker and others only a couple days a week?"
Ultimately, business leaders and their employees need to prepare themselves for a near future filled with even more change—and be willing to pivot and evolve if what they're doing isn't working. "A growth mindset is so critical in this because there really isn't a playbook for how to work in this next normal," said Domenech. "We're going to have to continuously learn, adapt, and be agile as we start to live into that reality."
Related: 4 Ways to Fight Distance Bias and Treat Remote and Hybrid Employees Fairly