The Right Mix: Blending Remote Cultures After a Merger or Acquisition
Bringing together two businesses and their distinct cultures can be especially tricky when workforces are remote. Cultural due diligence and active listening can help ensure a unified operation.
Bringing together two businesses and their distinct cultures can be especially tricky when workforces are remote. Cultural due diligence and active listening can help ensure a unified operation.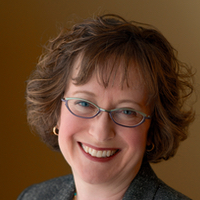 June Bell is an award-winning writer whose work has appeared in The National Law Journal, The San Francisco Chronicle, and HR Magazine.
When Molina Healthcare was considering buying Affinity Health Plan last year, executives of course had to bare details about finances and operations. But the companies also had to bridge a geographic divide—Affinity is based in New York City and Molina's headquarters are in Long Beach, California. There were differences in structure, too: Both are health plan providers, but Affinity is a community-focused nonprofit and Molina is a Fortune 500 company.
Ensuring that the two businesses could successfully blend was particularly challenging given that acquisition talks occurred without a single in-person meeting. Pandemic-related restrictions forced what would have been congenial dinners, coffee chats, and board table conversations into video calls, says Jason Robinson, Affinity's Vice President of Human Resources. Nonetheless, Affinity and Molina teams drilled down on commonalities—both are committed to providing healthcare to underserved populations—and Molina's purchase of Affinity is expected to finalize in summer 2021.
The key to forging ties between two fully remote, physically separated workforces and their leaders was "having direct conversations about … both parties working toward a common goal and a common value," Robinson says.
Identifying and celebrating similarities is crucial to any merger or acquisition, but embracing a shared vision becomes mission critical when companies blend their operations and cultures while remote. The stakes are huge: Without common values and culture, a workforce can become disengaged, and disengagement can pave the way for a mass exodus of talent.
Despite those challenges, the pandemic hasn't spoiled businesses' appetites for deals. Salesforce announced a $27.7 billion acquisition of Slack in December 2020. Uber snapped up Postmates for $2.7 billion in July 2020, and in November 2020, Adobe spent $1.5 billion for Workfront.
Leaders and HR professionals at those companies and others considering combining or in the process of blending should follow these expert-recommended steps.
Perform Cultural Due Diligence
Leaders sometimes assume that culture fit will occur naturally after a deal is done. That perspective is mistaken and naive, says Lisa Jackson, CEO of Culture Pros, a Denver-based consultancy that has advised clients, including Affinity and GlaxoSmithKline, on how to successfully navigate acquisitions.
She's seen many mergers that looked good on paper come undone by cultural mismatches. Perhaps the biggest was the attempted joining of AOL and Time Warner in 2000, a $250 billion deal that cratered due to colossal incompatibilities. "Staid and corporate" Time Warner executives never meshed with "aggressive and, many said, arrogant" AOL leaders, according to Fortune.
Well before businesses move forward with a merger or acquisition, their leaders must suss out whether the new relationship is likely to yield a good culture fit for talent at both companies. Ana White, Chief People Officer of F5 Networks in Seattle, calls this process of mutual discovery "cultural due diligence." She knows it well: F5, an applications services company, has acquired three businesses in the past two years. One of those acquisitions occurred during the coronavirus pandemic, while teams were remote.
Rigorous cultural due diligence takes deep dives into questions such as: What strengths, values, and attitudes do the businesses share? What differences will they need to work through? How does leadership communicate? How do companies evaluate performance? How do they honor high achievers?
Daimler-Benz and Chrysler likely didn't ask or thoroughly answer those questions. Their nearly $40 billion merger in 1998 was derailed in large part by an insurmountable culture clash, a Dartmouth Tuck School of Business study found. The companies had different pay structures, values, and configurations, and executives were publicly disdainful of each other's products. Even cultural sensitivity workshops, which DaimlerChrysler spent millions of dollars on, couldn't overcome those hurdles.
Make Tough Decisions Quickly
One of the most effective strategies for smoothing the path to an integrated workforce seems counterintuitive: Swiftly eliminate redundant workforce and leadership positions early in the blending process. Then assure employees that no further layoffs are anticipated, Jackson says. Decisive action enables the remaining workforce to shift their focus to integration instead of fretting about whether they'll find themselves targeted in subsequent reductions.
"When people operate out of fear, they make different decisions than if they're operating out of a sense of passion or connection," Jackson says. She estimates that up to a third of employees and about half of acquired senior managers depart in the first year of a poorly managed merger or acquisition. "The biggest reason you could see that attrition is out of fear," she says. "There's usually been a toxic environment or turf wars, and people can't stand it any longer."
Making necessary cuts early in the integration process also prevents further waves of "right sizing" that destroy morale and erode institutional knowledge. "'Death by a thousand cuts' is a major reason integration fails," Jackson says, "because the people exodus leaves big gaps in knowledge and native history."
Convey a Shared Vision
Jackson defines culture as "the agreements on how we operate in a social structure." Culture helps drive and reinforce the connection and mission teams crave. To successfully merge cultures, the most effective leaders promote a larger, broader vision.
"The intent of a merger is almost always financial, but people don't connect with a financial mission or purpose," she says. "People connect with something that they can relate to: 'Oh, we're going to be able to change the face of communications! We could never do that before. I can get excited about that.'"
Find Common Ground
Jackson counseled a New York-based company that joined forces with a North Carolina business. Because they produced complementary products in the same sector, their leaders anticipated a mutually beneficial union. However, both CEOs privately told their respective teams that they would continue doing things their way. Their refusal to change and insistence on retaining control ultimately doomed their merger.
F5, however, has taken a collaborative approach. Acquisition talks began in late 2020 between the company and Volterra, a Santa Clara, California-based startup of about 100 people. Cultural due diligence revealed a shared commitment to customer service. Volterra's employees proudly described their customer-centric service as an obsession. F5, which has more than 6,000 employees, could have dismissed or downplayed that passion. Instead, White says, the company chose to celebrate it as a linchpin of their joint culture.
"We don't care as much about their size because they're so important to our success," she says of F5's acquisitions of smaller businesses. "These companies have been amazing in projecting our strategy and taking it forward in great ways. We treat them as if they were not super-small relative to us, which they greatly appreciate." F5 completed its $500 million acquisition of Volterra in January 2021.
Communicate Clearly and Often
Clear communication is vital because visual cues and body language are harder to read on videoconferences. Plus, "it's very easy in this virtual world for individuals to be out of sight, out of mind," says Robinson of Affinity Health. To compensate, his HR team doubled the number of regular "huddles" with Molina's HR team to four a week and built time for more casual connections into videoconference calls. He credits those changes with yielding deeper engagement and more meaningful and useful communication between the two companies' HR departments.
Active listening also helps build connections. "Make sure it's a two-way street," White says. "It's not just, 'Let me tell you everything.' Rather, 'Let's share information so we each continue to learn, and employees feel like their voices are heard.' Creating that trust upfront makes a huge difference," especially when teams operate virtually.
White credits F5's high retention rates to leadership's ongoing commitment to culture fit and integration, which is measured through employee surveys. "We watch their feedback and [see] how we can work better with them," she says, "so they truly feel like they belong at this company and … realize the value we think we can create together."
Be Patient
Successfully blending teams, whether remote or in person, can take as little as six months but is more likely to require about two years, Jackson says. Generally, mergers of global organizations with huge international workforces take longer to integrate than much smaller companies in a single country.
Businesses that don't perform cultural due diligence will lag on blending, if they blend at all. The more comprehensive the upfront cultural due diligence, the more likely the companies will achieve the necessary synergy to make the merger not only a financial success but a cultural success too.
Listen to Ana White discuss corporate culture renovations on the Talent Economy Podcast.