Trusting a Remote Workforce: A Q&A with Michelle Labbe
Michelle Labbe, VP of people at Toptal, leads the people and recruiting teams. Paul Estes recently sat down with Labbe to discuss the culture of a fully remote organization and how it differs from a central office.
Michelle Labbe, VP of people at Toptal, leads the people and recruiting teams. Paul Estes recently sat down with Labbe to discuss the culture of a fully remote organization and how it differs from a central office.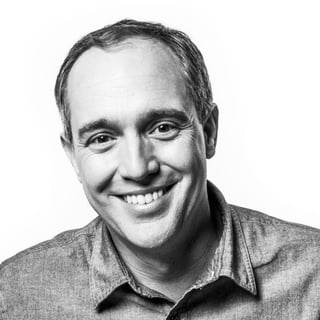 Staffing.com editor-in-chief, The Talent Economy Podcast host, and former innovator at Microsoft.
Michelle Labbe is the vice president of people at Toptal, the world's largest fully distributed company. She leads the people and recruiting teams to create and maintain a world-class experience for all Toptal team members. Paul Estes, editor-in-chief of Staffing.com and host of The Talent Economy Podcast, recently sat down with Labbe to discuss the culture of a fully remote organization and insights from Toptal's Suddenly Remote Playbook. The following Q&A has been edited for length and clarity.
Q: As the world suddenly shifts to remote work, what advice do you have for leaders of people and recruitment teams?
A: You have to have the right people in place and you have to trust them to get their work done. Aside from that, you have to make sure you have the right tools and technology.
Our people define our company. Being fully remote doesn't change that fundamental philosophy. If anything, it strengthens it by challenging us to constantly innovate how we motivate, teach, and evaluate our team members.
Our People Framework begins with recruitment. We post most of our jobs in multiple countries to ensure that we target the best candidate—period. Hiring globally also allows us to attract very diverse individuals with a wide variety of experiences. We can trust the people we recruit because we know they are experts in their field. Assessing cultural fit and the candidate's ability to work remotely are also part of the interview process.
As for the technology, that has to be in place because of how essential it is for communication and collaboration. If you don't have the tools in place for an efficient workflow for a distributed team, then you're not ready.
At Toptal, we rely on Slack and Zoom so we're constantly in multi-person threads or hopping on quick videoconferences. It opens up an efficient and broad communication network where you can solicit advice from an employee anywhere in the world.
Read Toptal's Suddenly Remote Playbook here
Q: Human resources and recruiting is often a location-based position where you need to be in the office. What attracted you to managing a fully distributed workforce? What adjustments did you need to make?
A: I have been in the human resources and recruiting space for the past 20 years. The last few jobs I had were in the tech space, so I came here familiar with building a culture, building talent, engaging talent, hypergrowth, quick hires, and all of the complications that entails. I was attracted to this role, which is about finding great people who fit into a unique culture and helping them work together.
I joined Toptal because I could relate to its mission. I lived in the world of recruiting and placing talent and I was intrigued by the flexibility of being 100% distributed.
For a distributed team, performance management requires organization, transparency, and accountability. We start with individual goal-setting and include self-assessments and peer reviews as part of the process. These reviews help keep communication open and clear, which are critical to successful remote environments.
Q: How do you recruit the best talent and also get them to buy into the culture of Toptal?
A: Cultivating our culture starts in my team's role as gatekeepers. Since we are remote only, this is not the environment for everybody. Everyone who is hired here goes through a rigorous screening process to prove their expertise. We make sure the people we hire are self-motivated, good communicators, accountable, and take pride in their work.
After proving they can do the job, candidates have a culture interview. We need to make sure they can handle a fully remote environment. To do that, they need to be driven, ambitious, helpful, and understanding. The candidate also needs to be comfortable collaborating on an asynchronous team. From there, if they're reachable and doing good work, they'll thrive.
Once a person is hired, we add a culture assessment to our annual performance reviews. We want to make sure each person is challenged and challenging their team to be better. We have high expectations. We have very smart people and we move very quickly. That spirit is woven into the fabric of Toptal.
Q: To hold high expectations, to challenge the people on your team, and to be challenged seems difficult in a remote environment. How do you make sure the communication within teams is collaborative and not confrontational?
A: That's part of why we screen for a culture fit. We're very upfront about what the culture is like. The principles are on our site and we make sure every candidate reads them before we move forward with an application.
There's a tremendous amount of trust, collaboration, and humility here. It's established that somebody can ask, "How could we do this better? Let's get someone else involved." It's not taken personally. We're striving for greatness together. We want to utilize our resources and our people to row the boat in the same direction.
Since we're globally distributed, we have a diverse and talented group willing to help. You just say, "I'm not sure how to do this," and people will raise their hands to help you and check in with you. I can send a message to someone I don't know and they'll get back to me immediately.
We're all working hard for the same mission. We all share the same cultural attributes to make us successful, so we trust each other, and that helps collaboration and communication.
Q: For many people, the office has been central to their social life. How do you encourage a healthy social life for a fully distributed workforce?
A: At Toptal, your life and your location fit into your work and not vice versa. Your work doesn't dictate where you live or how you live your life.
We also have a wellness and engagement manager to connect people with common interests. We try to physically connect people in similar locations, when possible. We also have Slack channels for different hobbies and life phases completely unrelated to work that aim to engage people at Toptal no matter where they live. There's a gardening channel, a pet lovers channel, a working moms channel, a cooking channel, even a Game of Thrones channel. There are fitness challenges. We try to connect people around the world based on their passions, not their jobs.
As remote work becomes the new normal, Toptal has created a dedicated space to offer insights and tips. On our Rise of Remote pages, you'll find The Suddenly Remote Playbook, articles, podcasts, and live streaming videos with experts in the world of remote work. Visit and subscribe to stay connected.