From Promoting to Creating: How an Advertising Leader Found His Calling in VR Gaming
Why did one designer leave a prominent role in the advertising industry and travel halfway around the world to pursue a UX career in VR gaming?
---
authors are vetted experts in their fields and write on topics in which they have demonstrated experience. All of our content is peer reviewed and validated by Toptal experts in the same field.
Why did one designer leave a prominent role in the advertising industry and travel halfway around the world to pursue a UX career in VR gaming?
---
authors are vetted experts in their fields and write on topics in which they have demonstrated experience. All of our content is peer reviewed and validated by Toptal experts in the same field.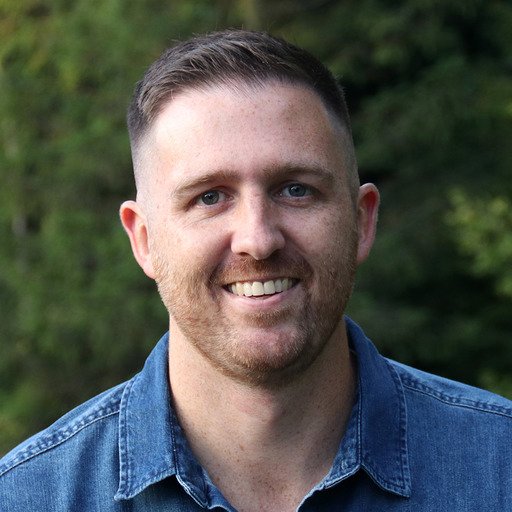 Micah Bowers is a digital designer who has partnered with companies such as Google and Deloitte. His writing has been featured in Fast Company, TNW, and other notable publications. He is a Lead Editor at Toptal.
If you want to slay demons, play Doom—one of the most iconic video game series ever. Each sequel in the Doom franchise revolves around the same scant narrative: A multiplanetary megacorporation unleashes an army of diabolical spirits on the inhabitants of Mars and Earth. Players control a nameless space marine and battle the demonic horde with a collection of high-powered weapons.
Doom, Doom II: Hell on Earth, and Doom 3 were savage and shocking in ways that gamers had never encountered, and nearly 30 years after the original Doom launched in 1993, the series remains a marketable commodity within the gaming world. In 2020, Bethesda Softworks and id Software enlisted the immersive media studio Archiact to bring the 2004 version of Doom 3 to virtual reality (VR).
Pushkar Patange is a member of the Toptal network and a UX+UI lead designer at Archiact, where he was part of the team that adapted Doom 3 to PlayStation's VR headset and aim controller—a major milestone in his professional journey. But before Pushkar had the chance to work on a blockbuster game, he had to pivot from promoting existing products in the advertising industry to building simulated experiences in the burgeoning world of VR gaming.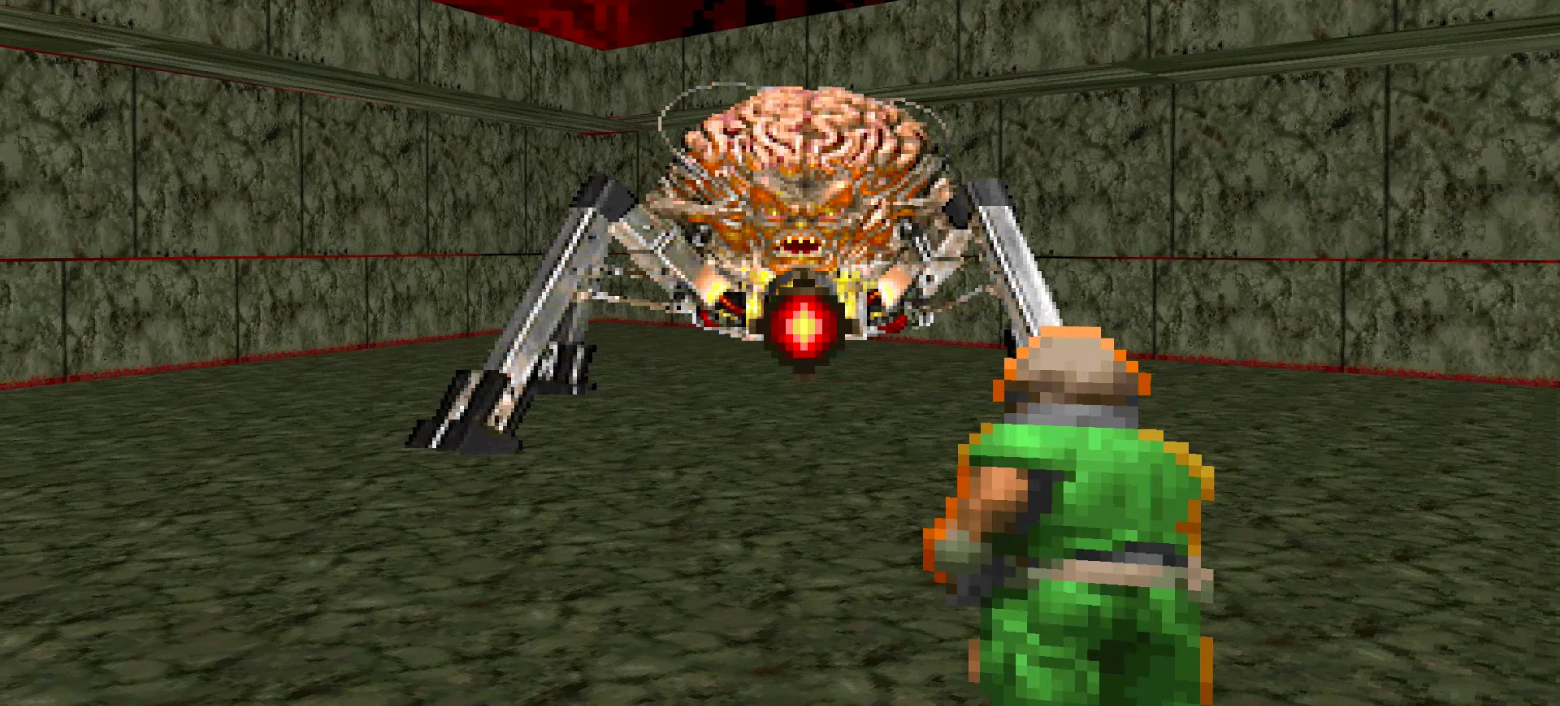 Choosing Impact Over Promotion
While attending art school in his hometown of Mumbai, Pushkar landed his first design job at a studio that made animated e-cards. It wasn't a high-profile position, but it taught him how to communicate meaning with time and motion—a skill that would prove valuable throughout his career.
After graduating, Pushkar began climbing the ranks of the advertising industry. In Mumbai, he refined his skills at Publicis Worldwide, Grey Group, and Saatchi & Saatchi. Eventually, he moved to Dubai and crafted ad campaigns for brands such as Chevrolet, Pepsi, Snickers, and HSBC Bank. He spent time at Leo Burnett, BPG Group, and DBB—where he managed advertising accounts across the Middle East, North Africa, and Turkey. His career was a resounding success. There was just one issue.
In advertising, brands and their products are established, but Pushkar wanted to solve design problems at the ground level. "Agencies promote what is already made," he says. "And I started seeing this gap, that if I wanted to make a real difference, I'd have to impact the product." After 17 years in advertising, Pushkar was an expert at managing creative teams, pitching clients, and executing campaigns, but the field was losing its luster. Dissatisfaction gnawed. It was time for a change.
Winging It by Design
The word is "jugaad." It's a Hindi term that describes what happens when ingenuity and determination overcome limited resources. Or as Pushkar explains, "It's making do with what's available."
Pushkar says jugaad is an Indian philosophy that "you can see from the everyman to the top scientists." In fact, India's reputation for economical engineering has inspired companies from both the East and the West to embrace jugaad as a form of frugal innovation. But for Pushkar, jugaad is more than a make-do mindset: It's a willingness to pursue increasingly complex design problems, even to the ends of the earth.
Despite spending the better part of two decades as a design leader, Pushkar left advertising in 2017 and moved to Canada to pursue a master's degree in Digital Media at The Centre for Digital Media (CDM) in Vancouver, British Columbia. It was a bold move, but he found what he was after: an opportunity to learn UX and interaction design through hands-on projects.
During his time at CDM, Pushkar designed an augmented reality (AR) game that led kids on a real-world search for digital parts to build a da Vinci spingarde cannon in a virtual environment (think Pokémon Go). The project highlighted gaming's ability to clarify difficult concepts and helped Pushkar plan his future in immersive media, a vast field encompassing virtual, augmented, and mixed reality. "I came to North America thinking that I wanted to go into immersive media," he says, "but I just wasn't sure. Was it for games or for a product solution?"
Ultimately, Pushkar decided that gaming would keep him at the forefront of design innovation. "Gaming is a perfect platform because it not only uses design fundamentals, but it also prepares you technologically for what's available," he says. "How do we apply it to a game or a problem that we're solving?"
After CDM, Pushkar broke into the gaming industry at Chance, a division of Archiact, and encountered a curious constraint while working on projects for Oculus Go—Facebook's flagship VR headset. Human movement has six degrees of freedom, but Oculus Go only allows three: pitch, roll, and yaw.
Pushkar's team addressed Go's movement limitations by designing games based on stationary experiences—such as a space shooter where players fight from a starcraft's cockpit and an Egyptian-themed slot machine (aptly titled Slots in De Nile). "These were smaller projects, maybe four to six months," Pushkar says, "but we proved certain concepts in those smaller games, and we're using those techniques now."
Other experiments followed: Proprietary training simulations for heavy-equipment operators. Futuristic depictions of metropolitan transport systems. Branching narratives that give players greater agency over their in-game journeys. In addition to his role as a UX+UI designer, Pushkar helped write narratives, edited video, and worked with a lengthy list of digital and 3D design tools. His time at Chance was a testing ground, and he was accumulating skills for a career-defining project that was fast approaching.
Employing UX to Build Immersive Experiences
When the Doom franchise was in its heyday, VR headsets weren't widely available. Immersion was something you manufactured by dimming the lights, cranking the volume, and drinking too much caffeine. Doom's labyrinthine levels evoked fears of an unquenchable conflagration, and if you stared into your CRT monitor long enough, you might even feel your retinas sizzle. "It was terrifying," Pushkar says, "but I always used to think 'What if this comes to VR? It's going to be crazy.'"
As a kid, Pushkar dreamed of making blockbuster video games. After a year at Chance, the opportunity arrived when Archiact assigned him a UX role on Doom 3: VR Edition. According to Pushkar, the high-level concerns of UX in gaming aren't much different from what you'd encounter in a Don Norman text. For instance, while explaining affordances—object properties that convey utility—Norman wrote, "When affordances are taken advantage of, the user knows what to do just by looking: no picture, label, or instruction needed." Likewise, Pushkar says that in-game weapons and tools should have apparent functionality: "We try our best to remove tutorials because studies show that most gamers don't even look at them."
And while there are additional UX considerations for immersive, 3D experiences, foundational design principles still apply. "Don Norman talked about signifiers, and they're still the same," Pushkar says. "For example, when I'm in a corridor and there's a monster coming on the left side, and the spatial sound is coming from the left side, I know, if I'm prepared, I should go there to find that monster, or if I'm not prepared, I should go the other way."
In Doom 3: VR Edition, Archiact faced a considerable challenge: How do you turn a 2D game into a 3D experience while preserving its gameplay and overall feel? Pushkar says the team took a diegetic approach to the game's user interface. Diegetic UI components are part of a game's story and environment, and characters are aware that the components exist. "Being a 3D environment, if you have some floating UI, it just doesn't seem natural, and it breaks immersion," he says. "So, we collaborated with Bethesda Softworks and id Software, and created a wristwatch so that when you're shooting you just glance at your watch and take a look at your score and health, and you keep moving."
Every experiential update required careful consideration. It was arduous work—but worth it: Doom 3: VR Edition is a finalist for VR Game of the Year at the 2021 International VR Awards and has been well received among diehard fans. "We tried to establish a sense of presence," Pushkar says. "When I see comments that say, 'I felt like I was there' … that's the best compliment you could give to anybody who works in games or VR."
"Can You Make Your Ideas Happen?"
It turns out, there's life after Doom. In 2021, Archiact made Pushkar the UX+UI lead on a major VR production. He's also teaching. Pushkar leads courses in human-centered design and data visualization for the Vancouver Film School's VR/AR Design & Development program.
Teaching keeps him rooted in design basics and helps him stay engaged with immersive media trends. It's also an opportunity to impart knowledge to aspiring designers who share his eagerness to shape products and experiences at the ground level. "A lot of people helped me," Pushkar says, "and I feel like it's my responsibility to pay that forward and help new people that are coming into the industry."
Given the high-tech nature of gaming and immersive media, you might assume that Pushkar advises his students to specialize in a specific set of design programs. But in a field that lauds the latest technology, he's decidedly contrarian. "Technology is a tool," he says, "and tools are irrelevant." They're devices to be learned, mastered, and leveraged when needed. According to Pushkar, design hinges on two unavoidable undertakings: problem-solving and execution. "Can you prove your assumptions?" he asks. "Can you make your ideas happen?"
Pushkar's stance may be surprising, but his tool-agnostic approach is a fitting expression of both jugaad and his multidisciplinary journey. As someone who's crafted ad campaigns for global brands and built immersive experiences with the world's leading video game studios, he understands that every design endeavor has constraints but believes there's always an opportunity to do something remarkable. "You have limited time. You have limited resources. You have limited hardware," he says. "What's the best you can do with what you have?"
Further reading on the Toptal Blog:
Understanding the basics
Do UX designers work on video games?

UX designers play a pivotal role in video game design. For instance, in VR gaming a UX designer may develop menus, objects, or visual cues that help players navigate a game's environment. UX designers also research players' gaming habits to uncover areas of a game that are in need of experiential improvements.

What industries use AR?

Augmented reality (AR) blends real-world environments with digital objects and enhancements that are viewed through a device such as a smartphone. AR has been adopted by a wide swath of industries, including retail, entertainment, hospitality, healthcare, fitness, and manufacturing.

What industry is VR?

Virtual reality (VR) falls under the purview of immersive media, a vast field that encompasses augmented, mixed, and extended reality. VR technology simulates reality within enclosed headsets or multiprojection environments, and VR experiences can be highly realistic or based entirely on fantasy.