State of the Workforce: 2017
As agile talent and distributed teams grow in prominence, what are the implications for the future of work? Toptal surveyed over a thousand business leaders to learn how organizations are preparing for a new era of employment.
As agile talent and distributed teams grow in prominence, what are the implications for the future of work? Toptal surveyed over a thousand business leaders to learn how organizations are preparing for a new era of employment.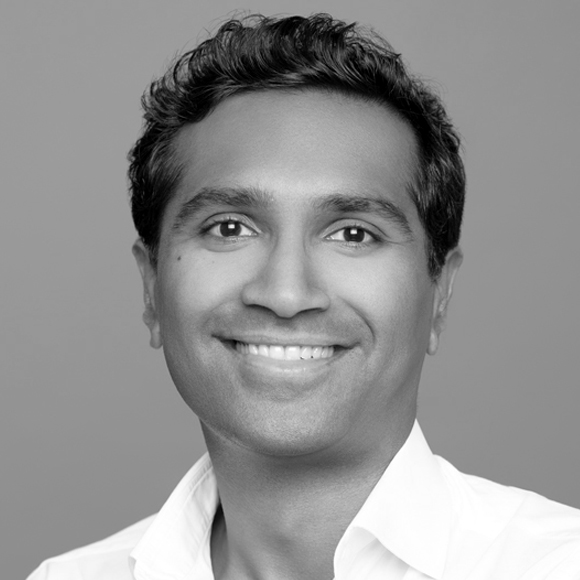 Raj joined Toptal through the acquisition of Skillbridge, an award winning company he founded at Wharton with backing from 500 Startups.
This article was co-written with Michael Kearns, Vice President of Enterprise Strategy at Toptal. View the full State of the Workforce report here.
When the World Economic Forum says that the shift toward flexible and remote work is the biggest driver of industry change and business model disruption, companies need to pay attention.
Last month, Toptal commissioned a survey of over a thousand executives and hiring managers for our annual State of the Workforce report. The responses we received reinforce the conclusion that a majority of global organizations are engaged in active exploration of freelance and remote work models, and shed light on the key drivers underlying this transition.
The use of external talent is growing quietly—and accelerating swiftly
Many organizations have found that hiring the right talent is a critical concern. More than 75 percent of Toptal survey respondents consider the ability to add the right talent to their organization to be one of the primary risks to their company's success.
This has led many organizations to seek out external experts, hired on a project or temporary basis, who work together with internal staff. Companies that utilize external talent often combine them with internal staffers who work in different locations, creating blended teams comprised of in-office employees and remote talent.
But the survey indicates that this transition is taking place faster than before. External talent has become a key part of the workforce, across all industries and roles. More than 90 percent of surveyed business leaders use external talent in some capacity, and most forecast that their use of external talent will grow significantly over the next five years.
Smaller companies with less than 1,000 employees lead the charge toward an external talent workforce, with one-third of their workforces made up of project or temporary employees. Switching to an external talent model lends them the flexibility to engage talent as needed, without committing to a larger workforce on a permanent basis.
The demand for external talent has increased the pool of available workers and also increased its diversity, as more high-skilled talent makes the move into these roles. McKinsey estimates that 30 percent of the 162 million U.S. and EU workers who currently make up the freelance and external talent pool are highly experienced professionals—and that an additional 100 million workers would take on these roles if given the opportunity.
Importantly, the survey indicates that demand for external talent will increase in the near future. A key way that survey respondents expect to use external talent is through the use of virtual teams. Currently, less than 25 percent of hiring managers surveyed say that a majority of their staff includes remote or virtual teams. But 45 percent say that they expect the remote part of their workforce to significantly increase over the next few years.
Organizations engage external teams for their capabilities, not cost
"Agility is what the market requires today, based on the speed of innovation and the speed of competition," says L. David Kingsley, SVP of HR, Strategy & Operations at Salesforce. Utilizing a blended workforce model and external talent allows companies to build their teams from ideal candidates from around the world, with no geographical limits. As technology advances—allowing for easier communication across time zones and continents—building strong virtual teams becomes an easier undertaking.
A blended workforce that brings in external talent to aid full-time employees provides significant benefits to organizations over and above productivity and efficiency. While many theorize that cost is the biggest driver of a company's decision to use external talent, survey respondents ranked that as the fourth most important reason. Flexibility in building teams, greater access to expertise, and faster speed to hire were valued more strongly as benefits of utilizing a blended workforce.
Innovative leaders adopt external and virtual teams, but organizational processes play catch up
Finding the right talent remains a challenge across all industries and skillsets—but that hasn't stopped hiring managers from seeking the best people for their projects. Companies utilize a variety of options for sourcing external talent, with staffing firms, consulting firms, independent talent firms, and locally sourced independent contractors as the most popular options among those surveyed. However, less than half of survey respondents were satisfied with the methods they currently use to access and hire external talent.
Talent that works far from the company's office presents a new challenge for some organizations. The top concerns of hiring professionals regarding virtual teams revolved around management and communication within the team. Creating virtual teams required retraining managers to help them supervise remote staff effectively, finding new ways to collaborate and communicate over the distance, developing performance metrics that work for virtual teams, and ensuring that company culture and security remain intact within their new blended teams.
But those challenges don't appear to be halting the move toward a remote workforce, especially among those who seek to be industry leaders. Companies that succeed in virtual team building cite setting clear expectations and strong and frequent communication as the two top factors for successfully managing a blended workforce featuring both external talent and traditional full-time staff.
Talent acquisition remains mission critical for most organizations. As the external and freelance talent pool grows, it will take on an increasingly important role in a company's success, allowing companies to move quickly, attain greater flexibility and access the best talent, regardless of geographic location. But hiring and managing external talent—including talent who work remotely—will increase the need for new management tools, processes and cultures. Organizations need to build new management models to help their emerging workforce succeed.