Optimizing the Future of Global Humanitarian Efforts
The European and Americas winners of the Toptal Scholarship for Women are reinvigorating global humanitarian efforts by applying cutting-edge technologies to refugee relief and scientific research.
The European and Americas winners of the Toptal Scholarship for Women are reinvigorating global humanitarian efforts by applying cutting-edge technologies to refugee relief and scientific research.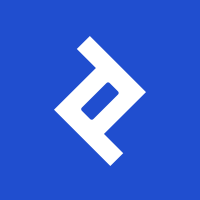 Toptal is an exclusive network of the world's top freelance developers, designers, finance experts, product managers, and project managers.
One of the most complex challenges in alieving global humanitarian crises is also the most fundamental: organization. In the examples of refugee crises and scientific research, disorganization abounds. Yet fresh technological innovations offer paths to reordering these efforts at step one, maximizing efficiency and trailblazing a gateway to a better future. The two most recent winners of the Toptal Scholarship for Women are on the cutting edge of these innovations, applying blockchain and data visualization connectivity to two fields often stunted by disorganization: refugee relief and scientific research. Their work aims to bridge disconnection, innovate amidst chaos, and help create a crisis-ready global future.
Space for Innovation
In the field of health research, funding from the National Institute of Health has plateaued or fallen short recently, leading to a congested applicant pool. The result is a drop in approved applications—down from 32% in 2000 to 20% in 2018. The percent of the US GDP spent on scientific research has dropped as well—from 1.2% in 1976 to 0.8% in 2018. Dwindling funds begets skewed science: Researchers pick topics that err on the side of safe and promotable or struggle to find interesting areas of research in already-overcrowded arenas. Systemically, the field is lacking in tools to help researchers understand prospective opportunities for study and funding. Broader, interrelated connections are missed and research remains siloed.
A similar gap exists for refugee crisis relief. According to the UN Refugee Agency, there are 25.9 million refugees worldwide and 3.5 million asylum seekers; only 92,400 have been resettled. Moreover, the UNHCR has reported a $2 billion gap in funding for the current Syrian crisis. Aid efforts are plagued by disorganization on the ground: Imprecision means that donations are often wasted on site and many refugees fail to receive critical items like medication because of short supply and unquantified demand. A chasm exists but so does the opportunity for innovation.
At the same time, the potential of technological innovations for global challenges is being realized. AI, data visualization, machine learning, the internet of things (IoT), blockchain, and drones are being applied to tsunami predictions, rescue efforts, earthquake monitoring, and more. It could be that these technologies offer not just another tool for humanitarian effort, but the tools for effectively confronting and combating the most pressing global threats.
Below, we detail the groundbreaking work the scholarship winners—Dr. Anisah Alyahya and Karen L. Pesse—are undertaking: innovations which will help reshape the global humanitarian efforts of the future.
Dr. Anisah Alyahya's Story: Visualizing Scientific Research
Since her early years, Dr. Anisah Alyahya has been inspired to help fight illnesses. As her pursuit led her from medical school to microbiology research and the biotech industry, she found herself drawn to an often-overlooked element of research: the development of scientific knowledge. "I was always interested in how knowledge developed. I was interested in the structure of knowledge and how people create discoveries." But she soon uncovered a gap in the field.
Combined with the limitless information sharing possible through the internet, there is a sea of knowledge and little way to get an overview of the information. Researchers must swim in the deep, and because the information is so voluminous and they have neither the time or tools to explore outlying connections, they become siloed in their research. "Most researchers have no visual way of keeping track of research in their field other than the occasional scribble on top of a research article that will then be filed away, never to be looked at again," says Alyahya.
Alyahya realized that without an overview of research and knowledge, scientific inquiry was stunted. Scientometrics—the analysis and measurement of scientific literature—was often limited to general studies aimed at policy-makers. She set out to develop a more suitable approach for scientific discovery. Luckily, her husband had recently become interested in new digital methods and tools for innovation analysis. They began to create a variety of visual overviews of research and innovation with data from scientific journals, patents, social media, and web pages. In the process, an idea for a new tool started to take form. It transcends mere data visualization—it's a mechanism for understanding nuanced connections between areas of research and finding answers to sophisticated enquiries.
"Most researchers have no visual way of keeping track of research in their field other than the occasional scribble on top of a research article that will then be filed away, never to be looked at again."
– Dr. Anisah Alyahya
"We began to develop a tool of our own that enabled us to browse the structure of networks intuitively and play with the data in fun and creative ways," says Alyahya. In an initial test, its possibilities were revealed. Alyahya mapped out tuberculosis research and discovered a gap (see below). The accuracy of her visual model was immediately verifiable: "The abandoned area was discovered to be TB Diagnostics, an area that the WHO has recently identified as a priority due to the large gap of funding for this area. I chose to work on TB due to my previous research background in the subject, thus I was able to verify that the findings from the tool were well-grounded in reality."
"Complex healthcare challenges can't be solved without taking a step back and looking at things and how they're connected," says Alyahya. "Such a tool allows us to visualize gaps in knowledge and reveal new opportunities. It allows people to ask questions that they wouldn't be able to ask if they didn't have an overview."
She's also quick to point out that what really drives and excites her is not necessarily the development of a new tool, but the potential to develop a new culture for knowledge creation. Alyahya says that while data sharing platforms exist for static visualizations of epidemiological data, the use of network visualization to track the connectivity of that data is still in its infancy in the public health world. "While I believe that our tool has its advantages over others that have already been developed, it was really a by-product of a process to find hidden insights out of connected data."
With the aid of the Toptal Scholarship for Women, Alyahya will continue to develop the tool and, more generally, promote digital methods for mapping scientific knowledge. In between winning the scholarship and speaking with Insights, she began working with an international organization in Geneva, Switzerland, which she hopes will give her the opportunity to introduce the approach to key players in global health.
Connected data visualization could revolutionize many fields of work—understanding and treating disease outbreaks significantly faster, for example. She hopes that the tool could enable non-technical experts like herself to ask sophisticated questions without the need of extensive data science training. And her tool doesn't lose relevance outside scientific inquiry; Alyahya envisions use cases for criminology, politics, and more.
Alyahya is driving forward, addressing numerous challenges, like creating a methodology for navigating the visually-represented data. "Gaining insights from the visualization is an art," she says. "I'll be the student right now, and one day I'll teach people." Through the mentorship program offered along with the scholarship, Alyahya hopes to develop as a female leader and inspire the next generation of female creators. "If I could inspire girls around the world, particularly those in my home country, Malaysia, to have the courage to pursue their dreams, it would make me very happy indeed."
Karen L. Pesse's Story: Enabling Transparency in Humanitarian Efforts with Blockchain
Brazilian native Karen L. Pesse recalls the 2013-14 EU refugee crisis quite well—she was living in London at the time as a student and volunteered on the front lines, in Calais and Dunkirk. She remembers the overwhelming response to the crisis: It was prominently covered by the media and tourists arrived from all over the world to donate clothes, food, and first aid. According to Pesse, there were more than enough volunteers.
Pesse says today's refugees don't receive the same attention. In Karen's homeland, Brazil, there are 1.1 million refugees from Venezuela, Cuba, and Haiti, according to the Agencia Brasil. In Calais and Dunkirk—as of March 2019—there are still 500-800 undocumented refugees. "By the end of 2018, it was already a struggle to find volunteers," says Pesse.
Through her experiences, Karen has noted a distinct lack of organization. Basic products are distributed at random: "Sometimes we see products being left behind because it was not needed, or someone back in the line does not get an item that she/he needed more than others. This got me thinking: how can I, an engineer/UI designer/UX designer/strategy consultant, bring value to this situation?" Pesse's solution is both elegant and cutting-edge: blockchain.
Applying blockchain—essentially an immutable, decentralized, fully-transparent ledger—to refugee crises solves several pain points. For one, Karen has noted a distinct lack of coordination between volunteer organizations at crisis sites. A decentralized platform would create a powerful tool for coordinating supplies and ensuring the right number of volunteers are available daily.
The major issue blockchain could alleviate concerns donations. Karen's blockchain platform allows donors to give directly to refugees in need, giving them exactly what they need and protecting user identity simultaneously. Through the platform, refugees will be verified by an NGO and add the items they need urgently to their profiles. Only sensitive information (like item pickup location) is withheld, otherwise requests and confirmation of receipt is completely transparent. Pesse's solution incentivizes donations by removing the border between donor and recipient; donors can literally see their support in action. "This project shall revolutionize the donation experience," states Pesse. By creating a trusted platform, "you, as a donator, will be 100% sure that your money was used to help someone in need." A critical component of refugee aid is to streamline the resources that are already available: That's exactly what Pesse proposes to do.
Pesse's project was accepted into the prestigious Healthcare Innovation Bootcamp of the Massachusetts Institute of Technology, together with Harvard University. The Toptal Scholarship for Women ($10,000) will directly cover the total cost of attending the bootcamp, after which Pesse will deploy her project in Brazil and France. Afterwards, she and her team will carry on the project with mentorship from Toptal, which she hopes will "take the user interface and experience of this initiative to the next level."
"My ultimate goal is to, one day, be the one helping you [Toptal] carry your legacy by empowering the young girls of today to become the leaders of tomorrow," says Pesse.
Redesigning the Future
Both Pesse and Alyahya's projects are revolutionary ways of reorganizing inherently chaotic areas of work; the future implications should not be ignored. Pesse envisions her project reaching other vulnerable communities and crises, like homelessness. Alyahya believes her tool can offer a radical shift in informational understanding for fields like criminology, climatology—most specializations can benefit from visualizing the interconnectivity of information. Toptal is thrilled to support these women as they streamline and reimagine the capabilities of current and future humanitarian efforts.
The knee-jerk solution to many global crises is to simply allocate more funding. But the solution for these grand impasses begins at a structural level. In the case of fighting infectious diseases or addressing refugee crises, reimagining the underlying architecture of these efforts is a promising starting point. Through groundbreaking technology, new blueprints can be created. Both of these scholarship winners will help to build organized, bright futures amidst the disarray: global societies with advanced cognisance of disease and treatment, an efficient approach to tragedies like displacement, and resilience in the face of new challenges.
World-class articles, delivered weekly.
World-class articles, delivered weekly.
Join the Toptal® community.