The Widening Impact of the Motion Design Industry
What does the motion design industry encompass, how does motion design impact business, and what problems are motion designers uniquely equipped to solve?
What does the motion design industry encompass, how does motion design impact business, and what problems are motion designers uniquely equipped to solve?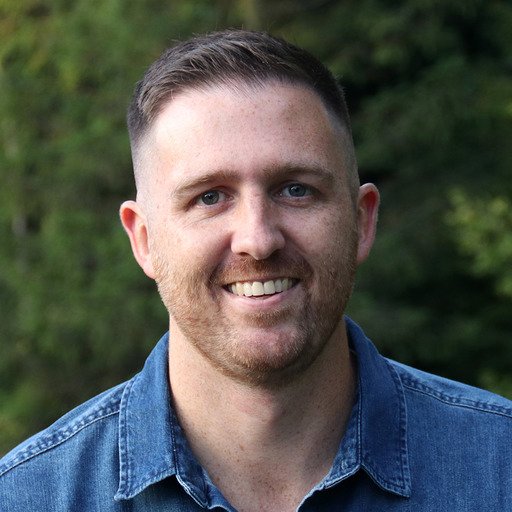 Micah Bowers is a designer and writer whose work has been featured in Fast Company, TNW, and other notable publications. He is a Lead Editor at Toptal.
While animation remains most prominent in film and television, it's also proven useful in applications ranging from medical visualizations to microinteractions. What does the motion design industry encompass, how does motion design impact business, and what problems are motion designers uniquely equipped to solve?
In the early '90s, Ed Cheetham helped launch the Computer Animation department at Ringling College of Art + Design. The program centered on motion graphics for film and television, but when "Toy Story" premiered in 1995, Cheetham recognized that students needed lockstep training to acquire Pixar-level skills. "If it wasn't related to character animation, we had to push it aside," he says.
More than a decade later, the school asked Cheetham to head its new Motion Design department, and today, Ringling's program is one of America's finest. "When we started in 2009, the term 'motion design' was not as prevalent as it is now," he says. "So it was a bit of a challenge to get people to understand what motion design is."
In some ways, the challenge remains. Motion design is a unique blend of graphic design, animation, illustration, filmmaking, 3D technology, and digital product design.
According to Cheetham, motion design's broad focus makes it a versatile problem-solving mechanism. "That's why you find students get jobs at Ford designing screens in F-150's," he says. "They're working at Google doing user interface design or at Imaginary Forces creating Emmy Award-winning title sequences."
How Is Motion Design Impacting Business?
Screens are omnipresent and interactive. Graphic elements slide, bounce, and respond to touch. Animation and motion design are key aspects of UX design and brand communication. They're also impacting industries you might not expect.
For instance, researchers at Michigan State University found that animated videos increased the adoption of agriculture techniques among farmers affected by poverty, low literacy rates, and limited access to education.
In high-risk fields such as construction and air transportation, animated simulations make training exercises safer.
McKinsey & Company's hiring process incorporates animation within a gamified environment to assess candidates' problem-solving skills—and level the playing field for those without consultancy experience.
And in health care and manufacturing, 3D animations illustrate complex processes that are otherwise difficult—or impossible—to perceive with the human eye.
Motion Complements Brand and Product Design
Howard Phillips, a freelance brand designer who specializes in 3D animation, sees more companies using motion design on the web and across social media. According to Phillips, the rationale is simple: "As soon as something starts to move, it becomes much more engaging."
Animated illustrations extend brand storytelling. Subtle motion effects make text and photos more interactive. Even brands with typically restrained styles, such as Pfizer, are adopting animated logos and wordmarks.
In his work, Phillips helps clients stand out by incorporating 3D motion. But instead of offering character animation, with its steep learning curves and equipment costs, he creates abstracted animations that complement his clients' existing brand assets.
Daniel Nisttahuz is a freelance product designer, and though most of his work is UX/UI related, he doesn't hesitate to show clients how motion design elevates web experiences. For Nisttahuz, motion empowers the small but meaningful moments that differentiate a company from its competitors, but it's not an embellishment that applies without logic.
Like all design elements, motion communicates meaning and impacts usability. As such, more companies are adding motion guidelines to their design systems.
"Microinteractions are helpful, but you shouldn't overwhelm your designs just for the sake of adding them," Nisttahuz says. "You need to know when and where they make the experience better."
Motion Design Industry Opportunities Abound
The specialized skills required for character animation can make it difficult to transition to other creative-industry roles. However, motion designers enjoy ample career opportunities. Cheetham thinks motion designers are in demand because they understand how different design fields relate to each other. His former students are proofs of concept.
One graduate heads DesignOps at Robinhood, another researches artificial intelligence at Microsoft, and several others work as art directors, producers, and production managers. "They know how to talk to an animator," Cheetham says. "They know how to bridge the gap between the language of 2D designers and 3D designers. They see the big picture."
It's not only students who are benefiting from the influx of motion design opportunities. The School of Motion, an online community that offers motion design training from industry pros, has more than 10,000 alumni since it was founded in 2013 and has nearly doubled its full-time staff in 2020.
Ian Boldon is a motion designer at Toaster and a teaching assistant at the School of Motion. Many of his students are hoping to switch careers or land new design roles by learning motion skills. Boldon, who lives in San Francisco, sees a rise in tech companies building in-house motion design teams and says, "More companies are wanting to do animated social instead of stock pictures and static graphics."
Motion Is Visual Communication
Much like color, motion adds a layer of nuance that allows designers to communicate meaning without words, sounds, or well-worn symbols. As more organizations embrace the potential of animation, expect companies from diverse industries to pursue motion designers.
For Cheetham, motion designers' value lies in their ability to bridge design disciplines and tell stories that aren't bound to traditional formats or narratives. He says, "We train them to be effective visual communicators and you can take that skill and apply it to almost anything."
Further reading on the Toptal Design Blog:
Understanding the basics
What is motion design?

Motion design is a unique blend of graphic design, animation, illustration, filmmaking, 3D technology, and digital product design. The motion design industry attracts artists and designers from diverse backgrounds, and motion designers communicate using traditional and non-traditional storytelling formats.

What does a motion designer do?

Motion designers work in an array of industries such as finance, agriculture, and health care. In some ways, they are hybrids of graphic designers and animators, and they apply motion design trends and techniques to visual elements to communicate meaning—often in a business context.

Is motion design in demand?

The demand for animation and motion design is rising. In recent years, more companies have started incorporating motion into their brands, digital products, and social media strategies. And at large organizations, in-house motion design teams are increasingly common.