Workplace Efficiency: Think Consumer, Not Business Technology
Why use enterprise tools when consumer technology gives workers what they want, when they want it? Alvaro Oliveira, VP of Talent Operations at Toptal, explores the tools and processes that best allow companies to operate remotely and securely.
Why use enterprise tools when consumer technology gives workers what they want, when they want it? Alvaro Oliveira, VP of Talent Operations at Toptal, explores the tools and processes that best allow companies to operate remotely and securely.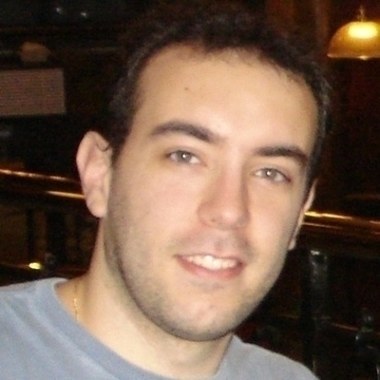 Alvaro is great at matching technologies and people to projects. At Toptal, he successful matched thousands of developers with clients.
A 2016 American Time Use Survey from the Bureau of Labour Statistics found that 22% of people undertook some or all of their work from home—and the same survey indicated that this figure was 43% for workers with a higher education degree. A recent study by the Agile Talent Collaborative discovered that HR leaders are forecasting the growth of the 50/50 workforce, where 50% of organization members are temporary and external. And in a recent global survey by the Economist Intelligent Unit, 49% of respondents said that mobile working had the greatest impact on their productivity, while 38% admitted that it determined how satisfied they were with an employer.
What this data illustrates is a rapid rise in worker appetite for mobile and flexible work. It also shows the importance of communication and collaboration tools in completing work, now that more professionals work permanently from various locations and time zones. But the majority of enterprise technology is outdated in addressing the needs of this new economy—creating negative efficiencies that can be avoided. For optimal performance, productivity tools need to provide real-time communication, instant collaboration, and secure privacy controls. In this article, we argue that consumer technology can often be the best way of meeting these objectives, and outline three key strategies for adopting the right tools and evaluating the benefits they provide in the context of the agile economy.
An explosion of easier-to-use devices, apps, and cloud-based tools has offered people the chance to integrate technology into almost every aspect of their lifestyle—most notably the workplace.
THE ROLE OF CONSUMER TECHNOLOGY IN THE WORKPLACE
The increased use of consumer mobile technology has had an unprecedented impact on the way people work today. The rapid proliferation of smartphones, mobile apps, and cloud-based tools has offered people the chance to integrate technology into almost every aspect of their lives.
What is surprising, however, is how swiftly these technologies have taken over the way organizations operate today. Even employees in large old-guarded companies—which employed strict guidelines on the IT systems and processes used by their staff for decades—are now regularly using their personal devices to check email, update documents, and set meetings because it enables them to be more productive.
Given how these technologies allow people to live and work when they want and where they want—and all from the same device—the cause of this trend is not hard to comprehend. What's less clear cut is knowing whether companies have found a way to fully capitalize on the opportunities that consumer-oriented technologies and processes have to offer. Back in 2011, a Forrester report stated that 64% of surveyed executives admitted their organizations were only realizing a tiny portion of the benefits of collaboration technologies.
To understand how enterprises can capitalize on these opportunities, we will analyze the success of distributed teams, which often have no choice but to embrace consumer and mobile technology. What we have found here at Toptal—a 100% remote company which has grown headcount by the hundreds in recent years—is that these technologies can offer added value when compared with traditional business tools currently used by many organizations.
1. MAKE USE OF BETTER REAL-TIME COMMUNICATION
The lack of face-to-face meetings in distributed teams raises the stakes for ensuring that the correct communication tools are in place. But this doesn't mean the tools selected have to be the most expensive or most technical. The tools in question here include Skype, Zoom, and Slack—technologies that are used by consumers in non-working environments. Easy to use, compatible with multiple devices, and very often free to download, they offer cost effective real-time communication. When you consider their cost, interoperability, and usability, the value these tools offer calls into question why some in-house organizations continue to use outdated, and often expensive, conference tools to communicate.
The problems encountered with these calls are well known: First, you have to battle the multiple phone numbers, conference codes, and pin numbers just to join the call. Then you announce yourself with a loud beep (often interrupting a conversation that has already started), followed by the issue of not knowing who is on the call or who is speaking.
Because of these experiences, it's understandable why some companies—unfamiliar with the benefits of collaborative consumer technology—assume communication will suffer if a company chooses to work remotely and solely rely on conference calls for meetings.
We have found this to be a misconception. Here at Toptal, Zoom is our preferred platform. It allows us to collaborate on a level that mirrors the interaction you would have if the meeting took place in an office:
You can actually see people - video features allow people to communicate with empathy and emotion.
You can share your screen - effectively mirroring the "working together" behavior that happens in an office.
You can annotate the screen - enhancing the efficiency in which people can convey an idea or message.
As an added benefit, you can record the meeting for future reference which reduces the risk of actions points being forgotten. There is also very little, if any, IT support associated with these technologies.
2. HARNESS CLOUD-BASED TOOLS TO COLLABORATE
When employees can work from anywhere, it is important that the operational tools they use allow them to cooperate just as effectively as the ones they would use in an office. For distributed teams, one option is to use cloud-based technology. Here, tools such as GitHub and Google Drive offer high traceability on working documents and strong mobile functionality.
Take Google Drive. It allows multiple remote workers to access the same folders from any device, and use them even when they're on the go. More specifically, Google Docs allows multiple users to make edits and suggestions on one document. All these edits are tracked and recorded so while older versions of the document can always be found, it ensures that everyone works on the latest version.
On the employer side, these tools offer security features to ensure company details remain confidential and locked down to only approved users within a given domain or approved list. In comparison to the example of Google Docs, think of some less dynamic tools, and the collaboration process that takes place: One person drafts a document, emails it to another, they add their input and send it back. Throughout that process, those documents are downloaded, emailed, and present many opportunities for a potential security breach. Working from one cloud-based document helps minimize this risk.
3. BE DEVICE AGNOSTIC
Microsoft states that 67% of people use personal devices for work. If you're managing a distributed team, then you're already letting team members work from locations they prefer. Why not let them work on the devices they prefer as well?
At Toptal, we're device agnostic. While it's a prerequisite that any device used has the relevant software and performance capabilities, we allow our teams to choose devices that best serve their role, requirements, and lifestyles. From an employee engagement standpoint, if team members can manage their work and life duties all from one device—the device they typically always have with them—then they are better placed to deal with unexpected work problems that require their immediate attention.
From an operational efficiency perspective, allowing employees to choose their own devices can save organizations time on administering technology because team members are self-sufficient, working on devices that they can easily navigate, upgrade, and troubleshoot themselves.
Of course, security is a major concern when considering a "bring your own device" policy. There is evidence to suggest that an increase in mobile device usage at work has resulted in a rise in security breaches. The latest cloud platforms come with strong privacy controls to help combat this risk and ensure company data is safe, but there are other steps that companies can take to improve security. A strong onboarding process is one.
At Toptal, we ensure that all new hires go through detailed and rigorous onboarding. We make it a priority that all new starters attend our virtual (via Zoom) meetings on data protection, confidentiality, and compliance training. We also use G-Suite. Not only does it serve as an effective intranet, but it allows security protocols to be used across a variety of mobile devices, most notably 2-step verification.
THE END OF "WATERCOOLER" THINKING
In this post, we've detailed a number of technological resources that can be used to effectively engage, connect, and secure distributed teams. Incorporating a blend of these tools can help create an "open door policy" you might find in a traditional office setting, as well as also allowing distributed teams to work more efficiently than in-house ones.
Though security concerns are ever present, they can be controlled when the right processes and protocols are put in place. From a business growth perspective, distributed teams who harness consumer technology correctly can significantly improve their communication, productivity, and team satisfaction levels.
A final implication of allowing teams to work remotely with consumer mobile technology is the end of "watercooler" thinking. No more are spontaneous and innovative business ideas lost to the history books of canteen chit-chat. They are transformed from informal and unorganized solutions into tangible, searchable initiatives that add significant benefit to the efficiency of distributed teams—and ultimately the entire organization.